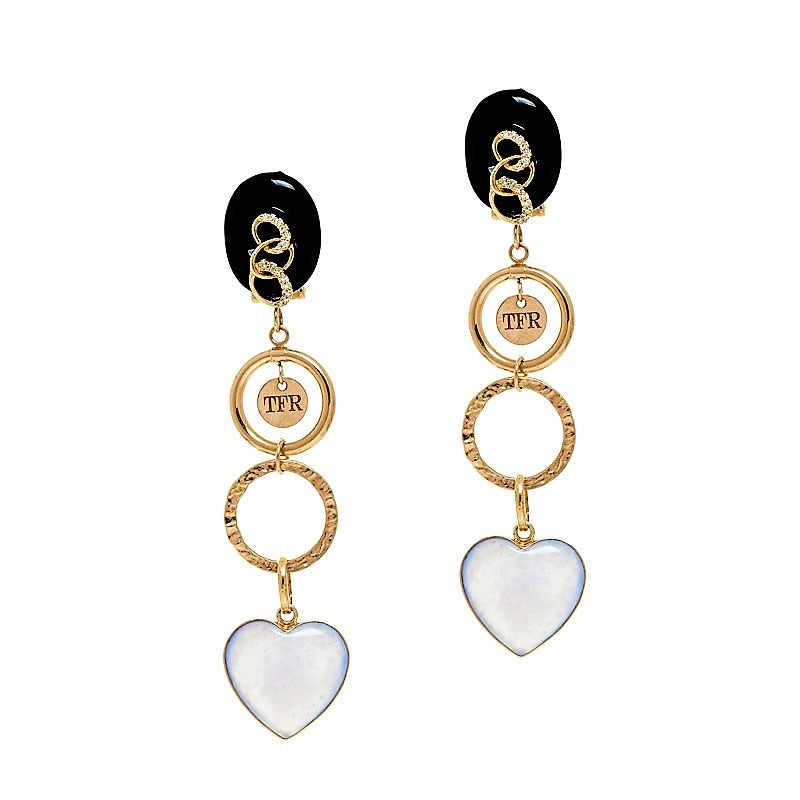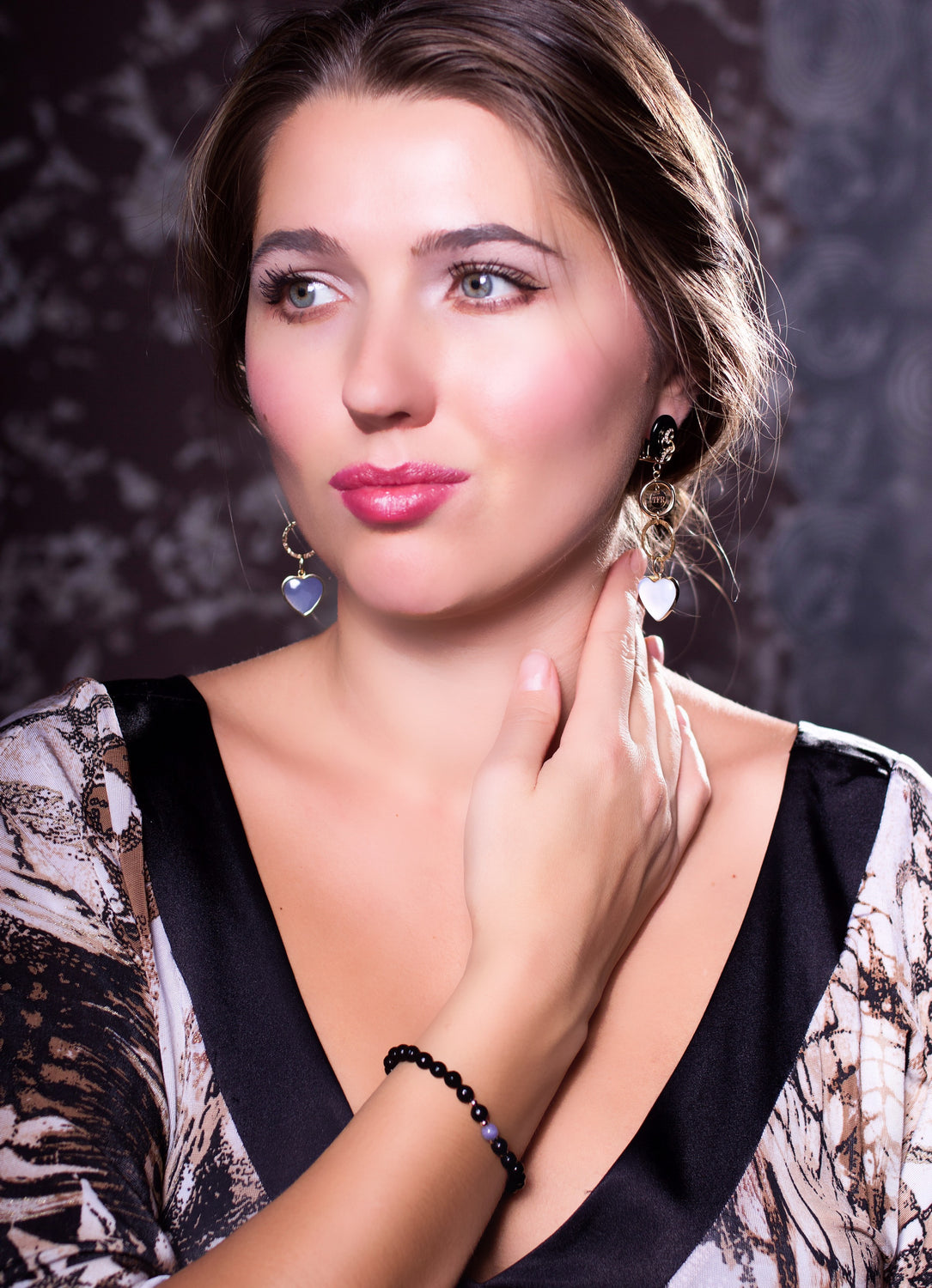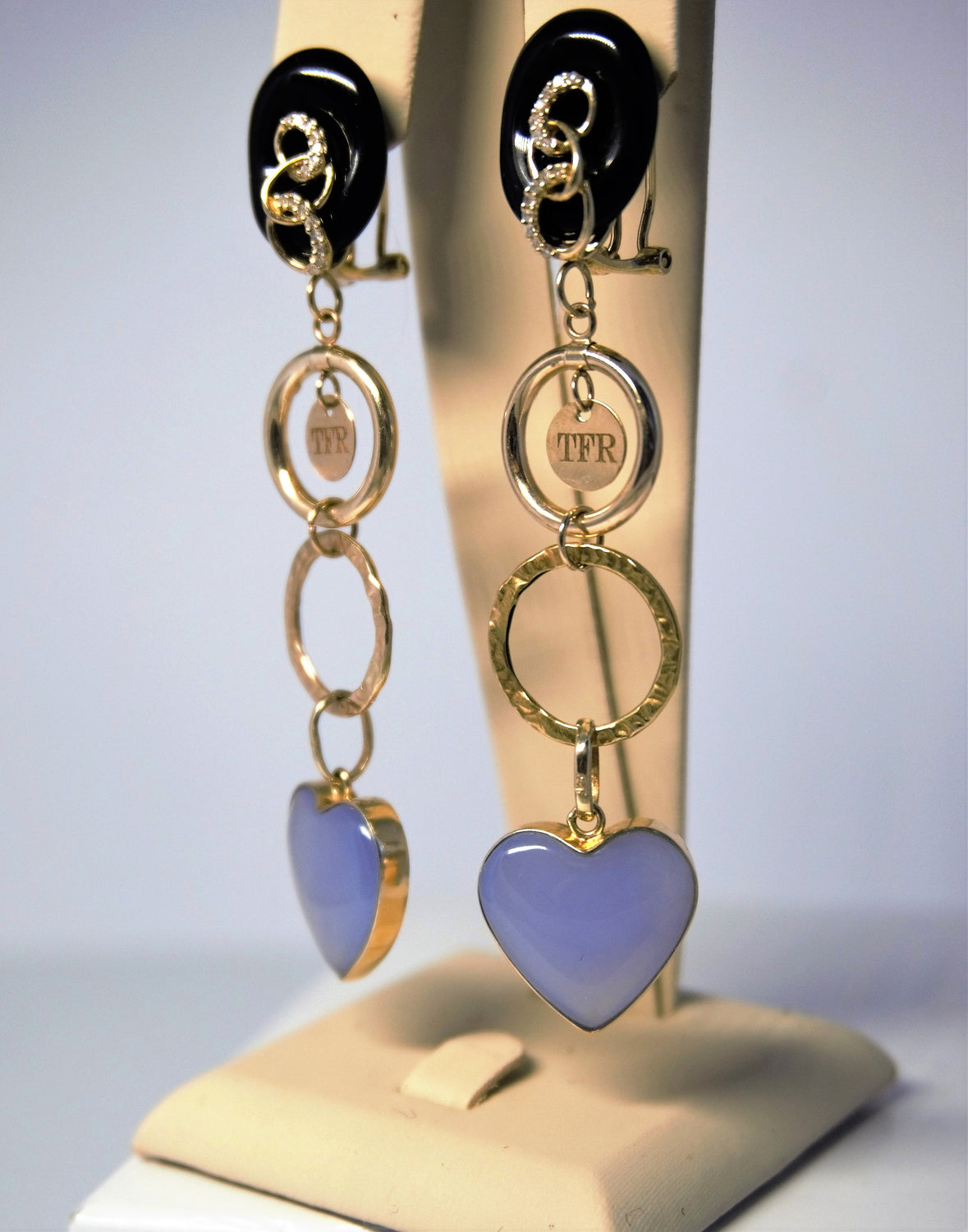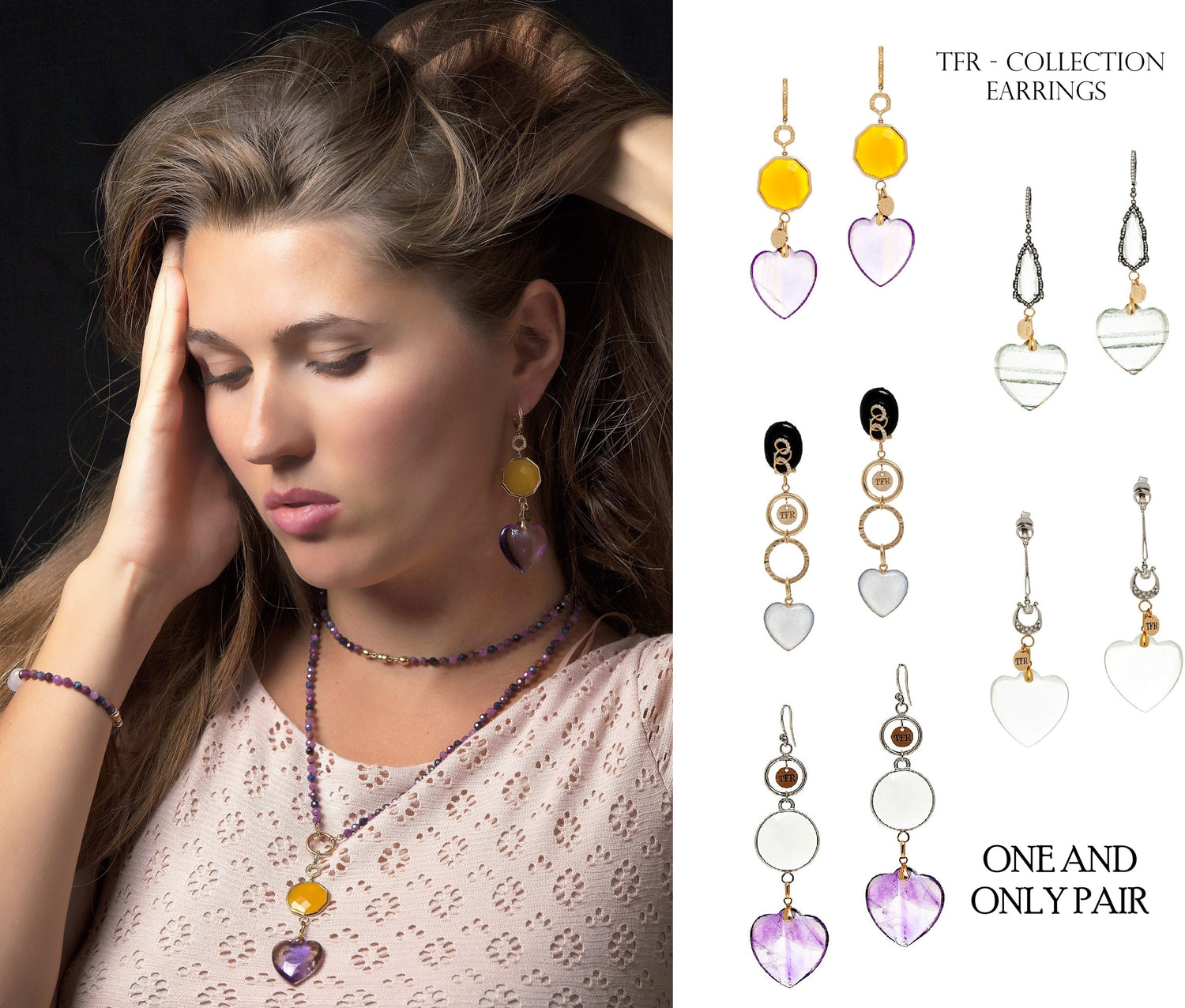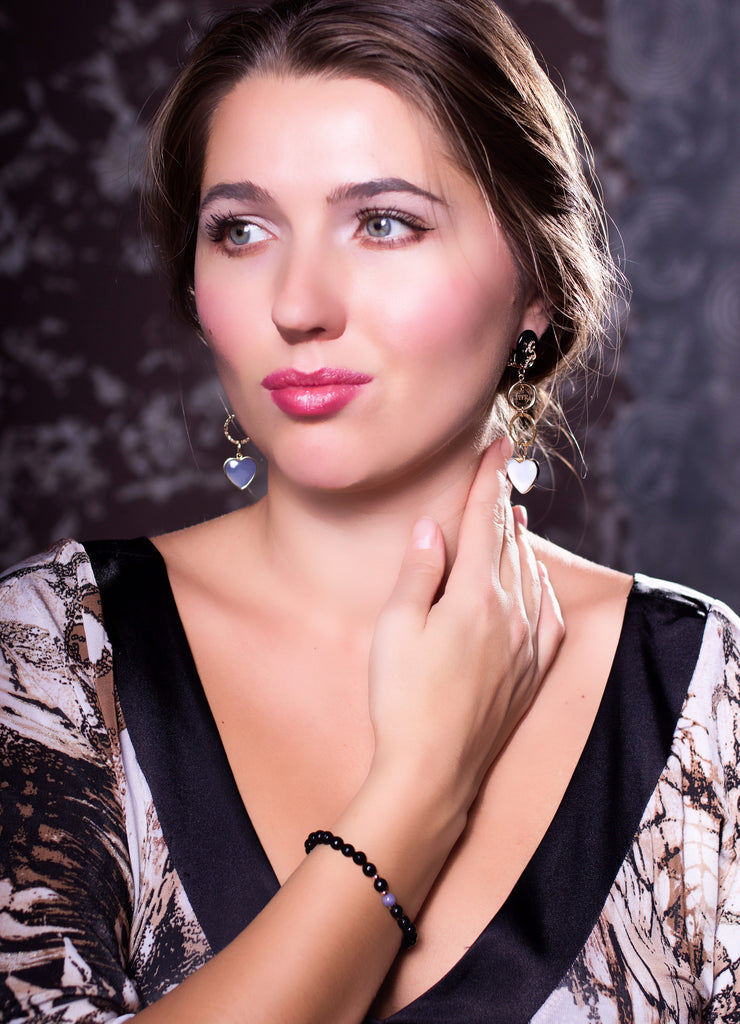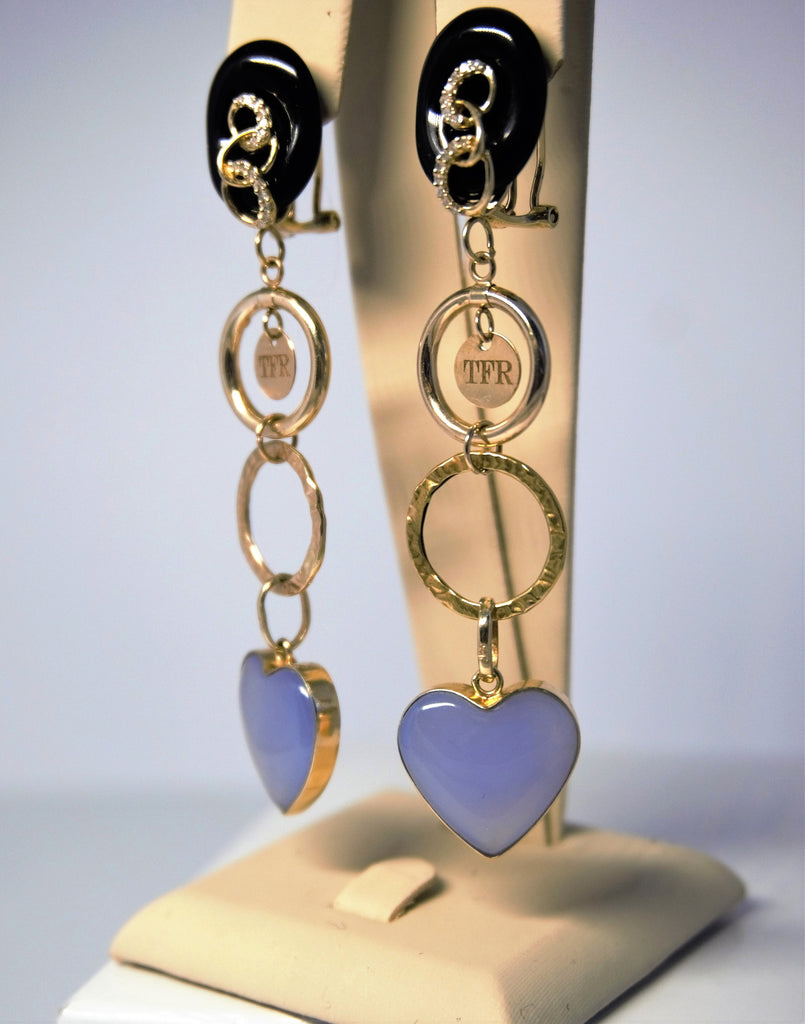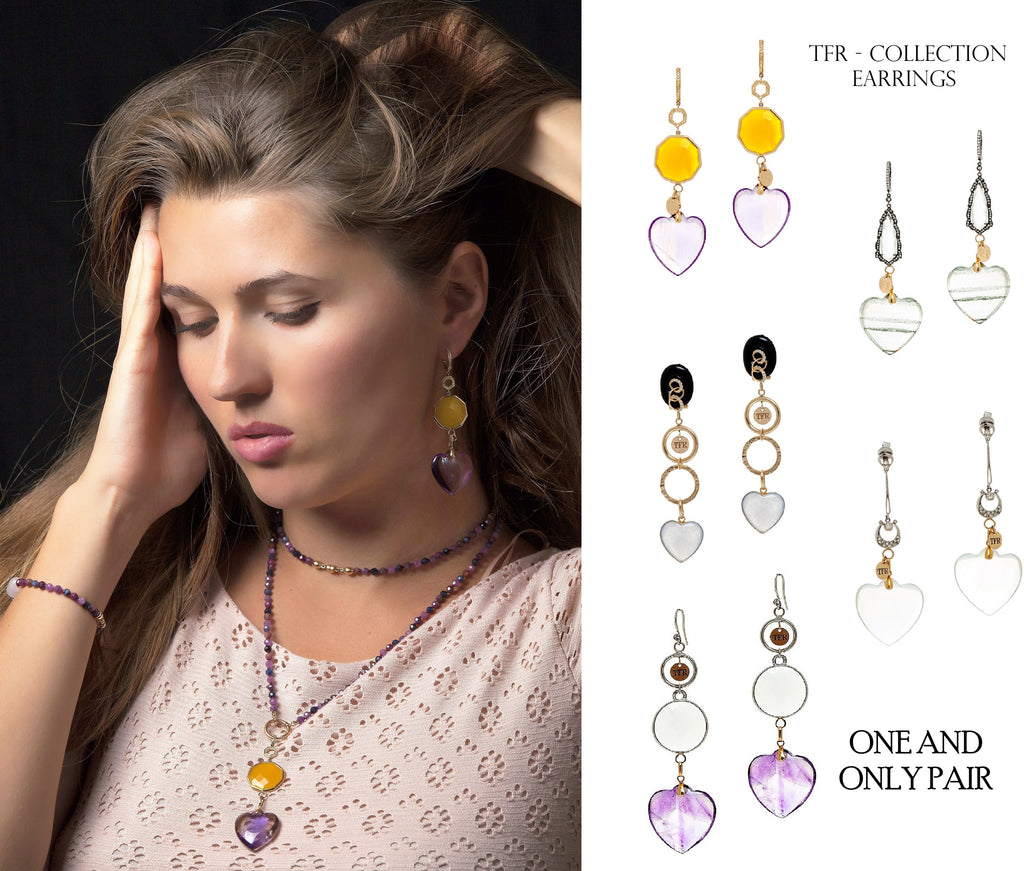 On Sale
TFR - EXCLUSIVE YELLOW GOLD AND NATURAL DIAMOND GEMS EARRINGS
This earrings made ONLY ONE PAIR with no Duplicates !
TFR - Happy heart "Believe" ART 168
Made with yellow gold 14k (585) natural diamonds and gemstones: Moonstone & Black Agate . This beautiful Design and Gems combination is going to turn your look to unforgettably beautiful. 
Natural Diamonds: (30), .28 karats
Weight: 14,2 gram
Earring Length: 7,2 sm 
Exclusive Gift Box and packaging 
Document ID Of Exclusivity 
Made in USA
Comes with natural gemstone 14K yellow gold bracelet as a gift and 2 (two) 14K Gold Taneim Star "Dangliers" as a GIFT!
Each Taneim Star is Numbered and comes with a special Register ID Card