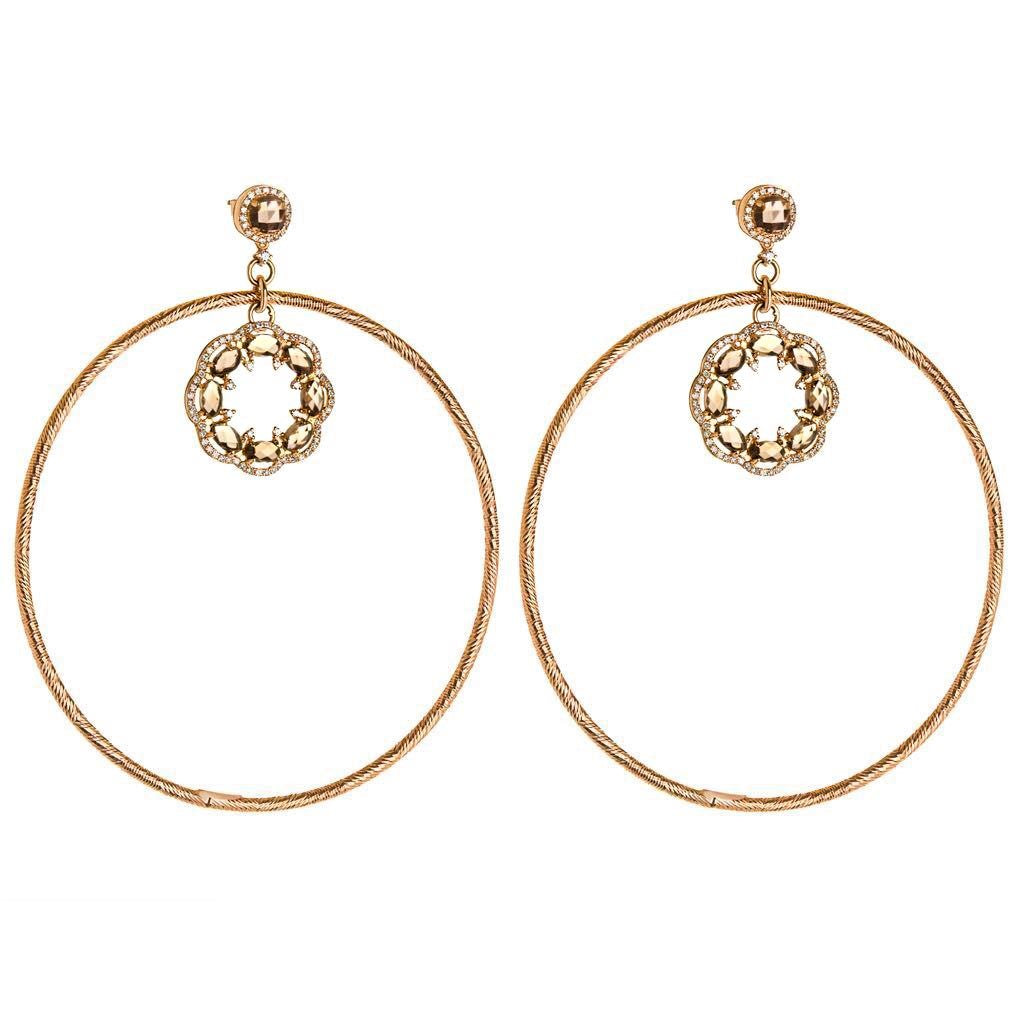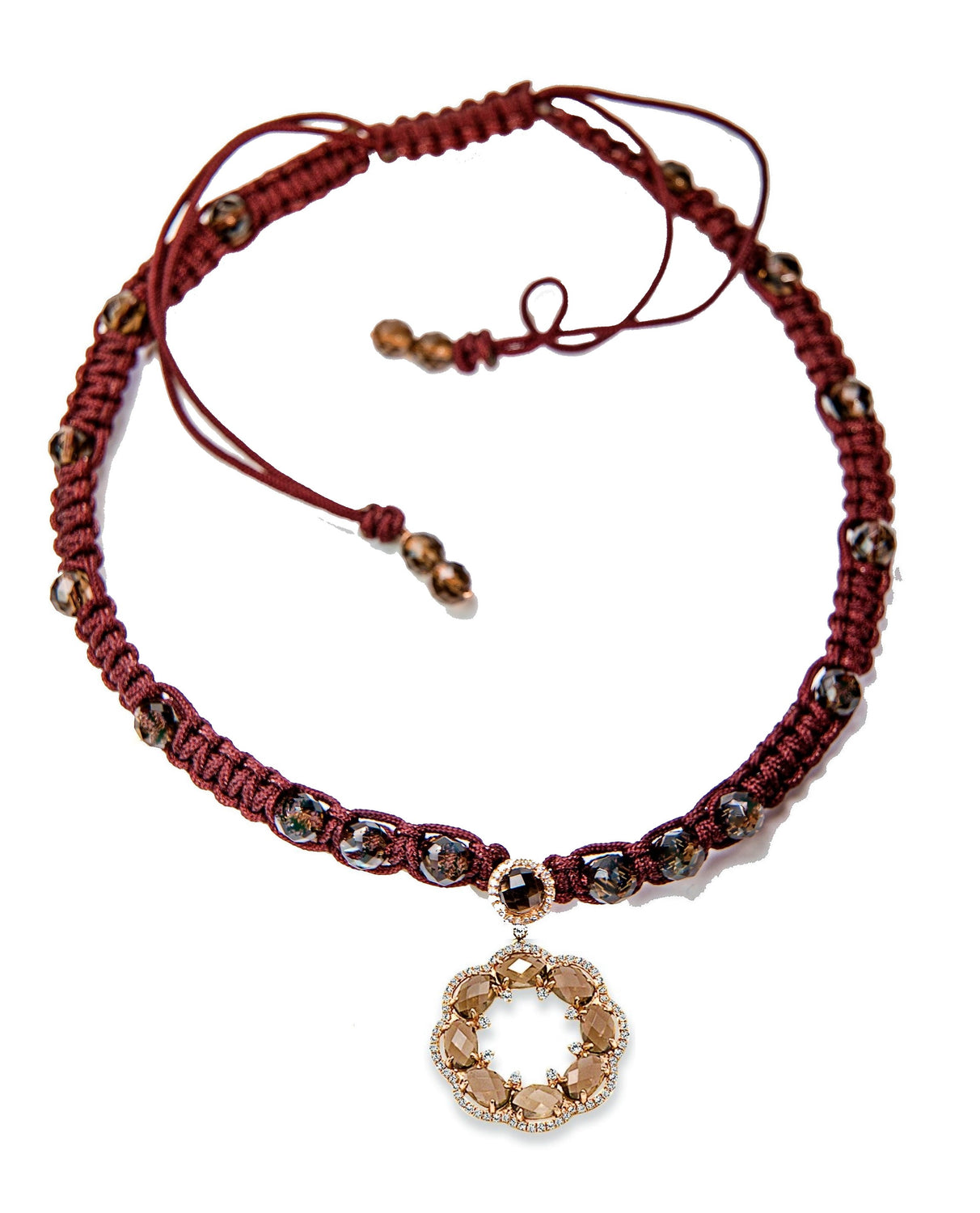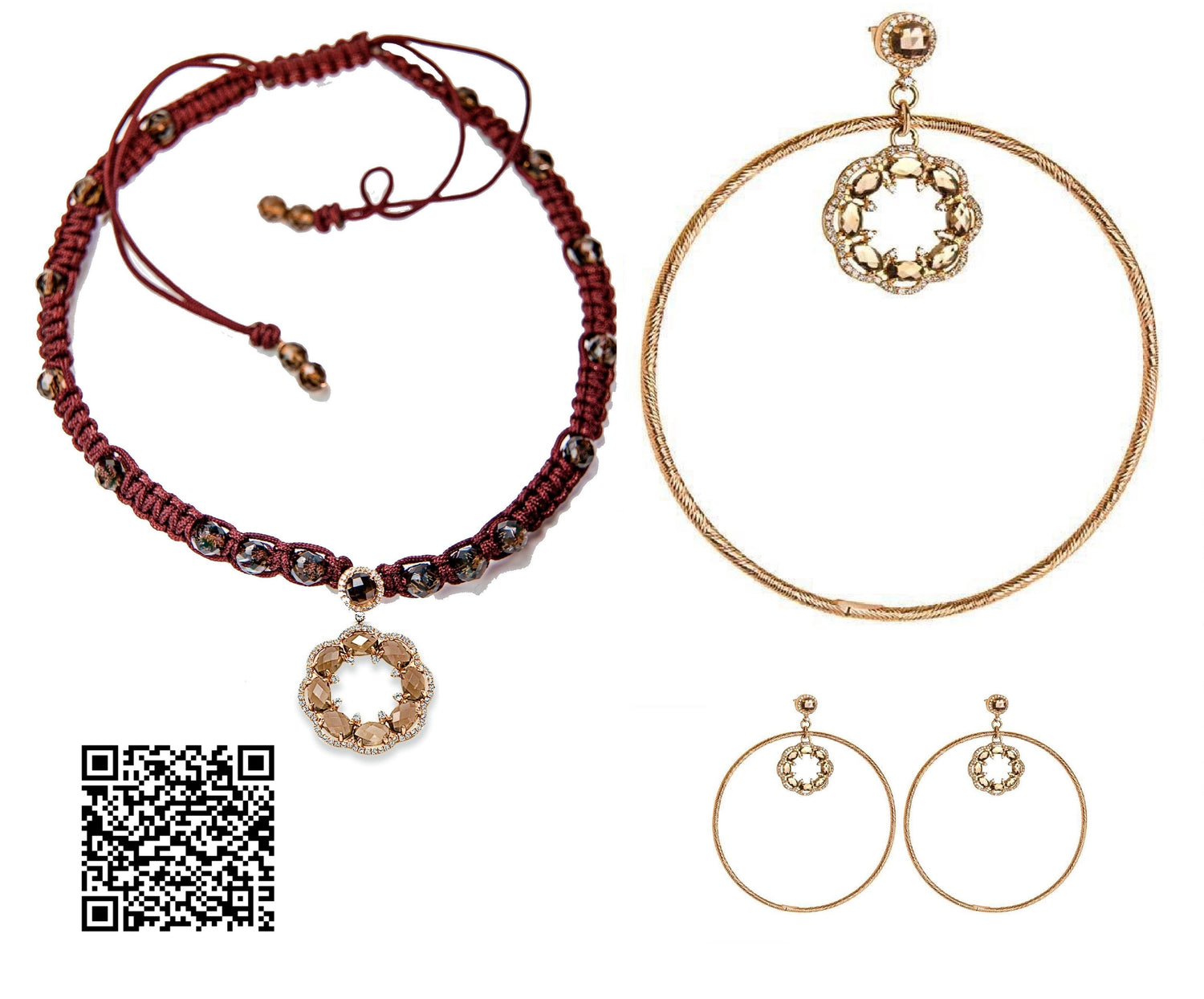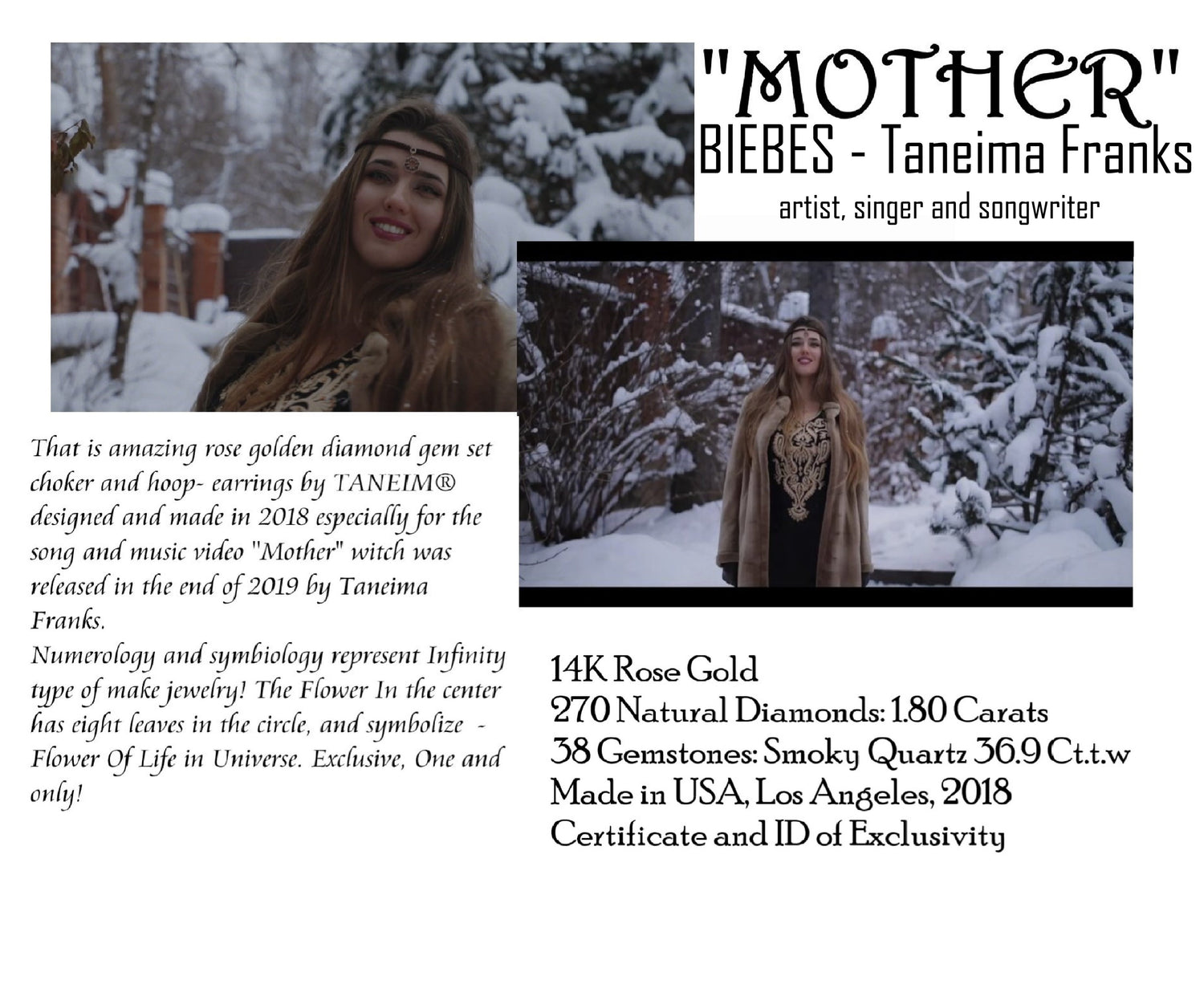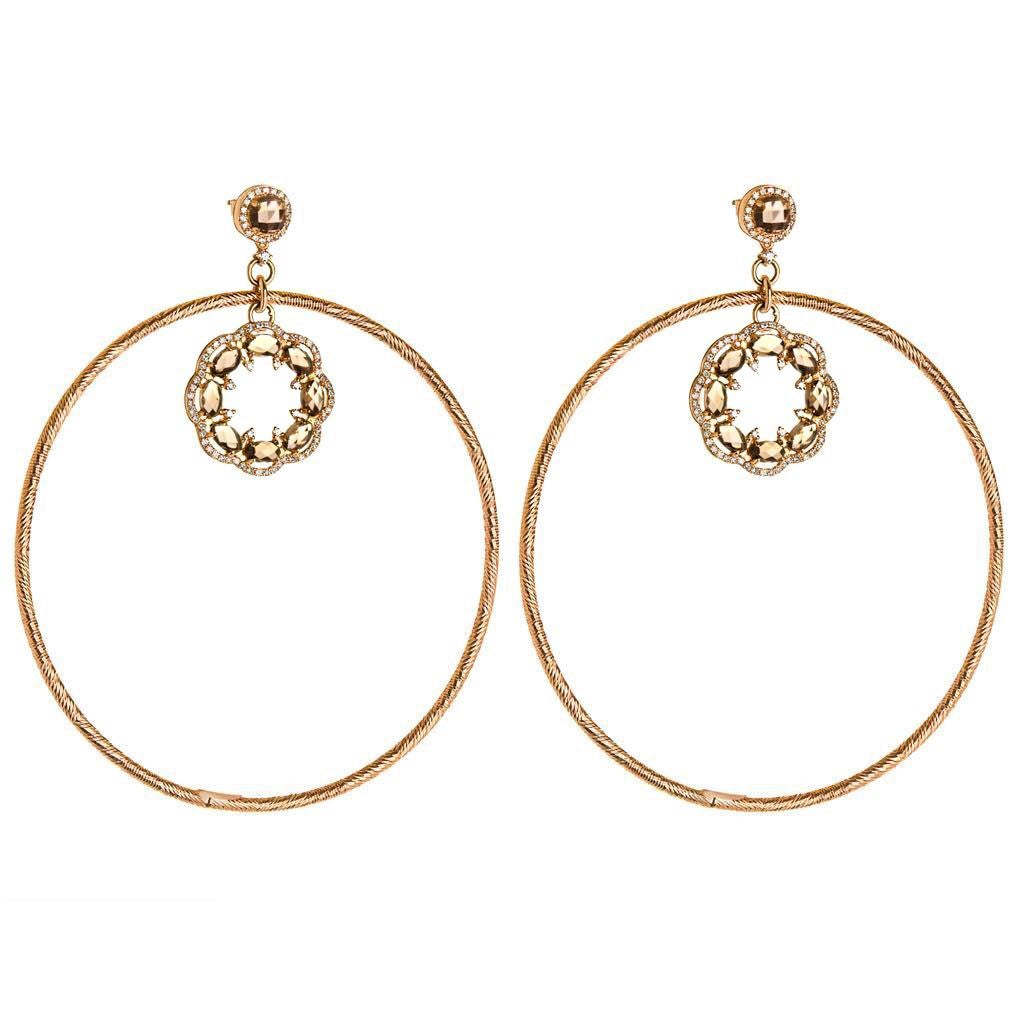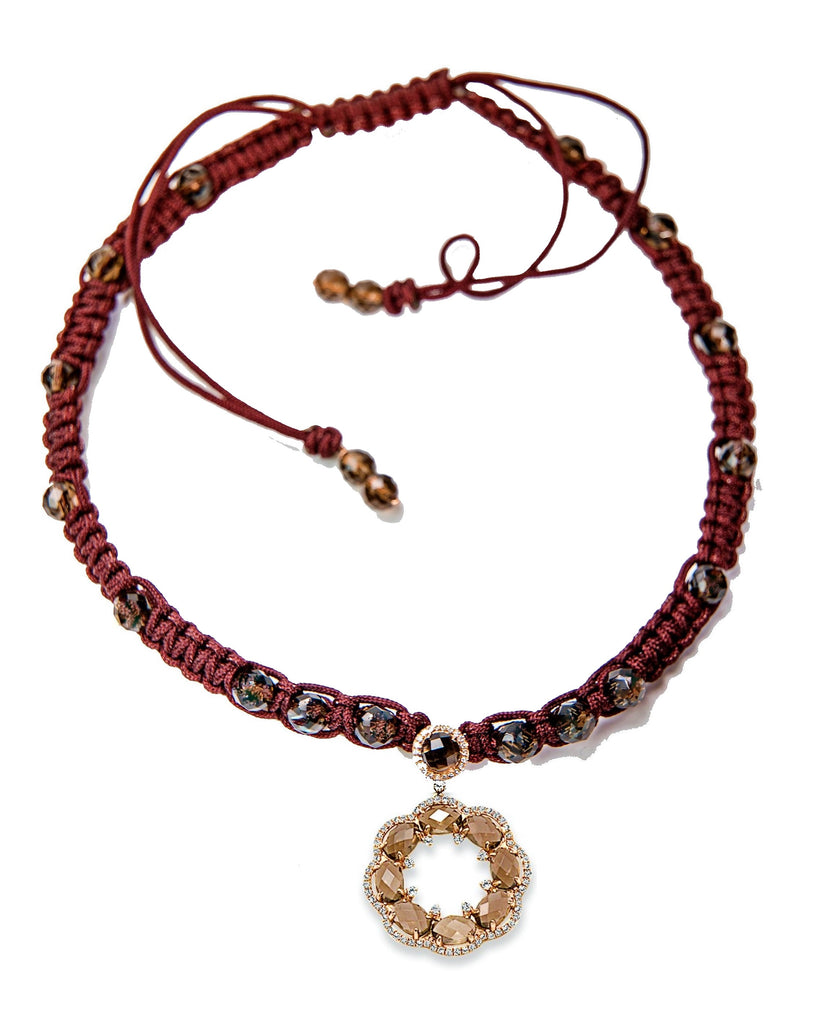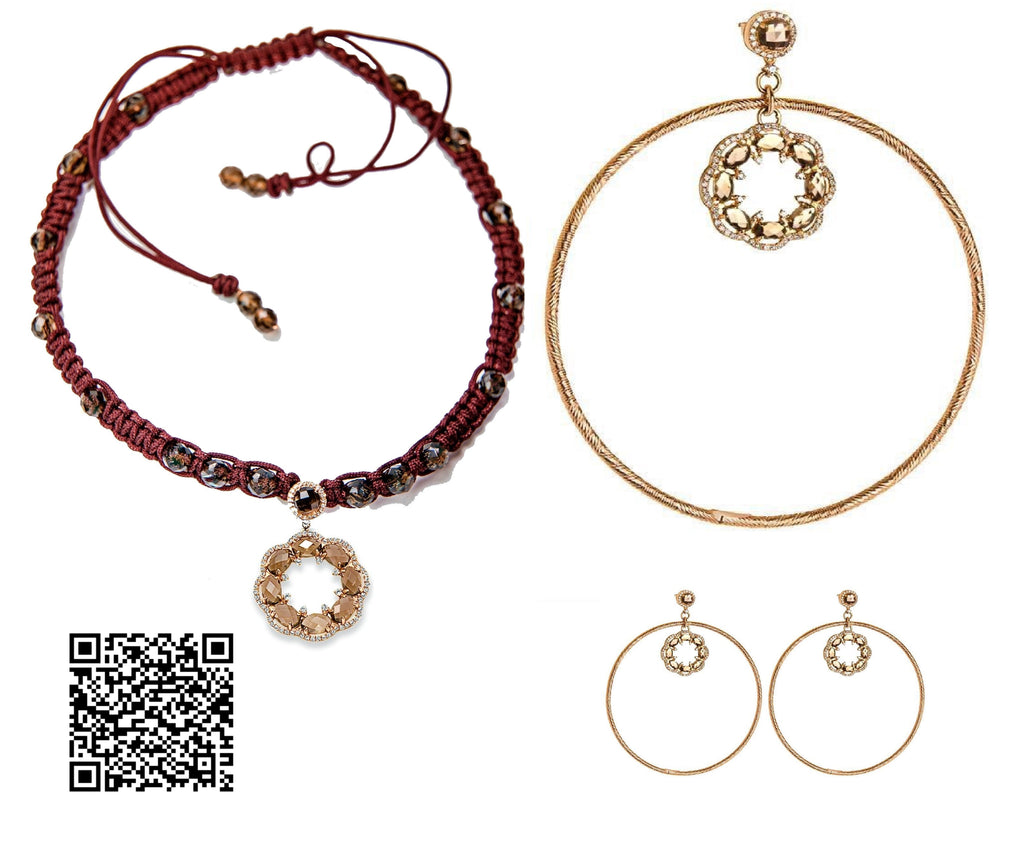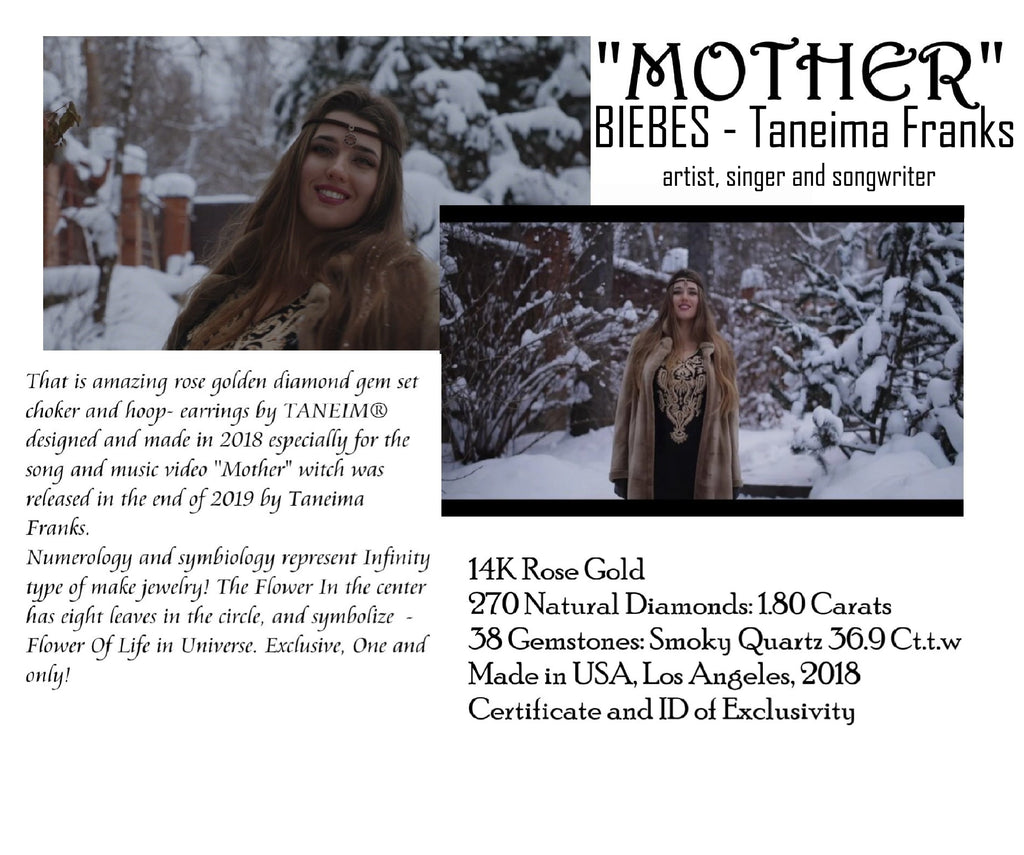 On Sale
EXCLUSIVE ONE WORLD PIECE "INFINITY - MOTHER" SET 14K ROSE GOLD DIAMOND GEM CHOKER AND EARRINGS HOOPS
That is amazing rose golden diamond gem set choker and hoop- earrings by TANEIM® designed and made in 2018 especially for the song and music video "Mother" witch was released in the end of 2019 by Taneima Franks.
Numerology and symbiology represent Infinity type of make jewelry! The Flower In the center has eight leaves in the circle, and symbolize  - Flower Of Life in Universe. 
Exclusive, Limited Edition
One Jewelry Set Only: Infinity -Mother Collection has 2 masterpieces in it :
1. Choker
2. Hoop- Earrings 
18K14K Rose Gold                                                                                                              270 Natural Diamonds: 1.80 CT                                                                                          38 Gemstones: Smoky Quartz 36.9 Ct.t.w.
Made in USA
Certificate and ID of Exclusivity
Exclusive Gift Packaging