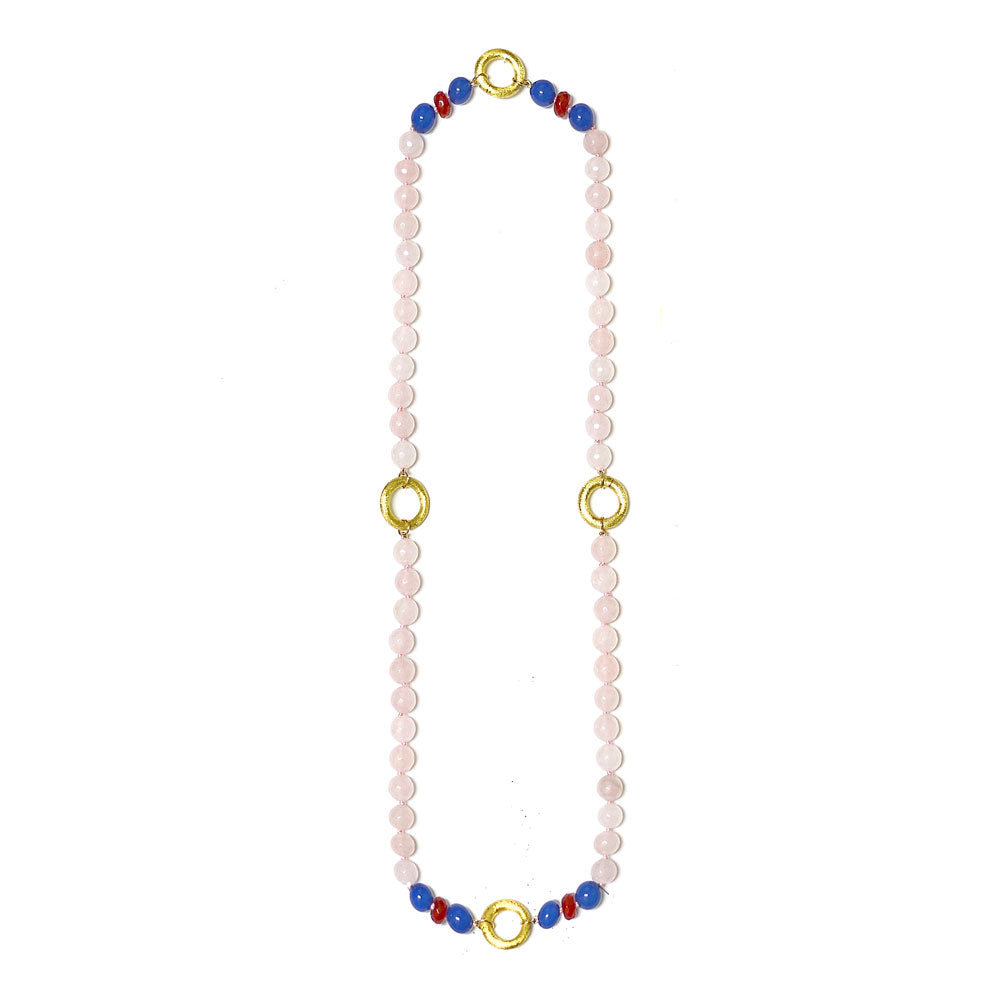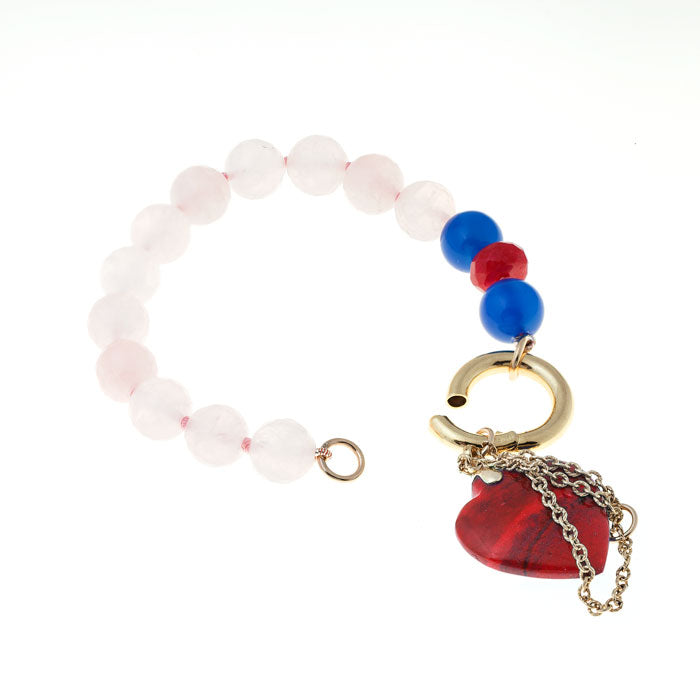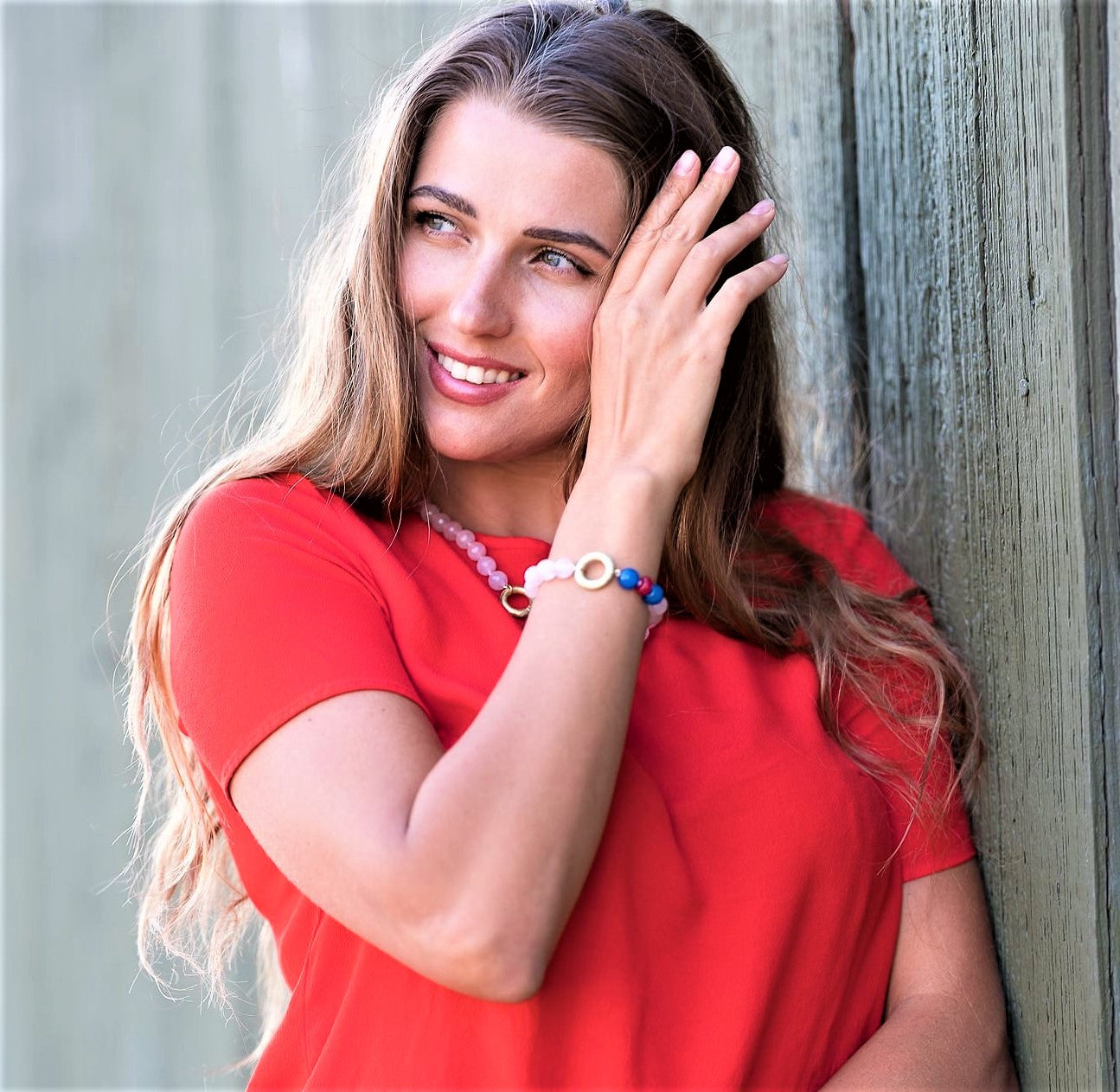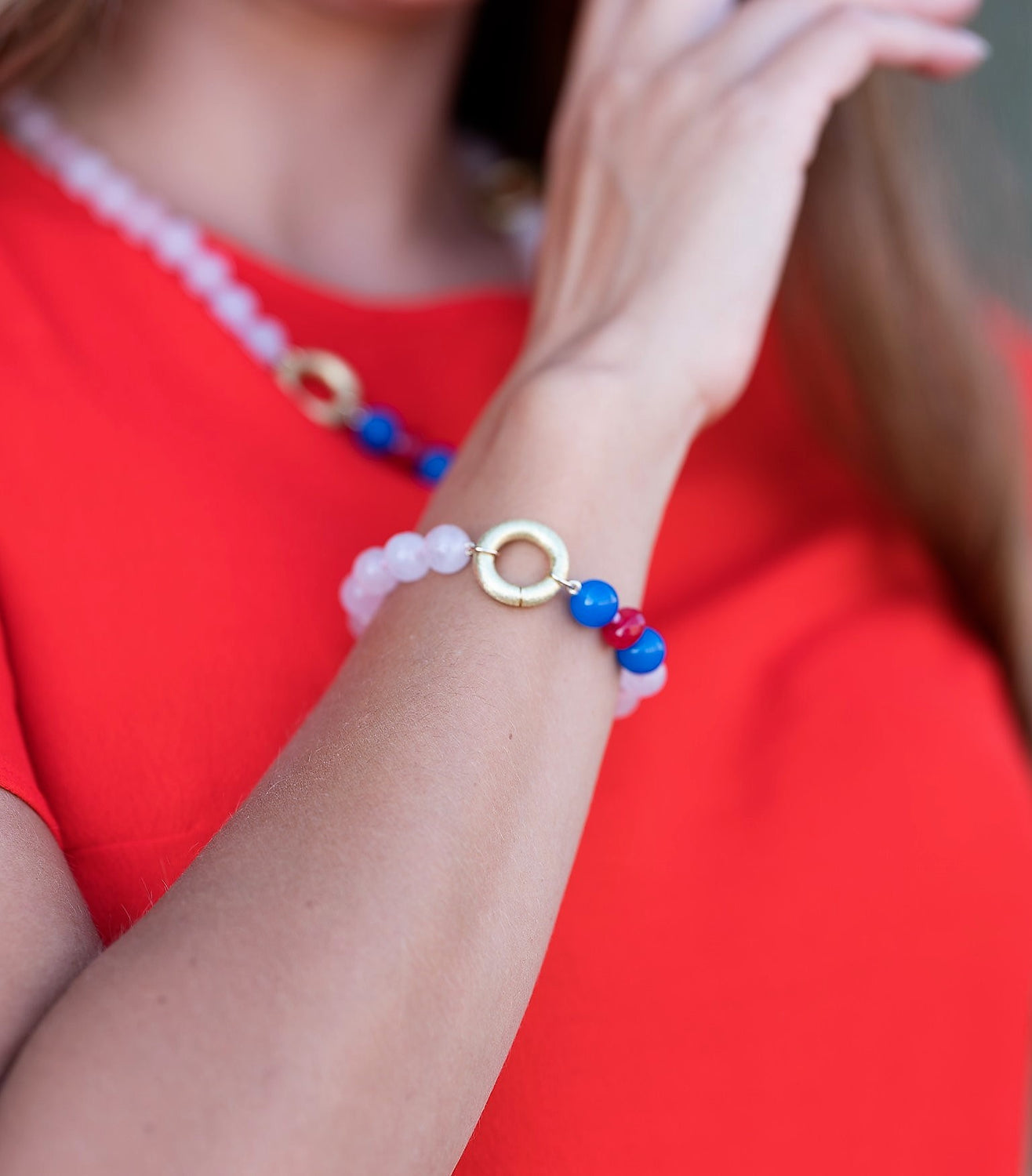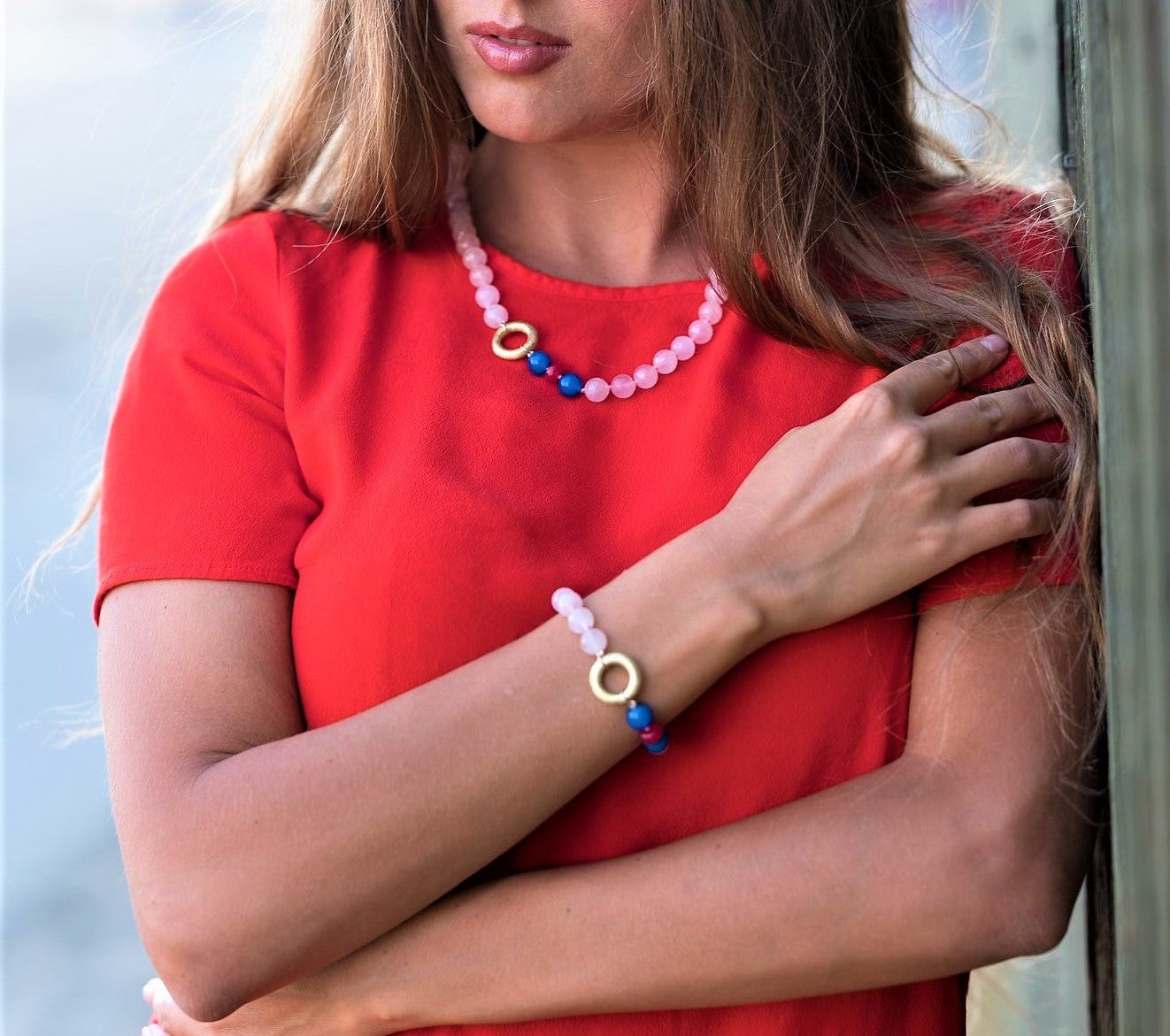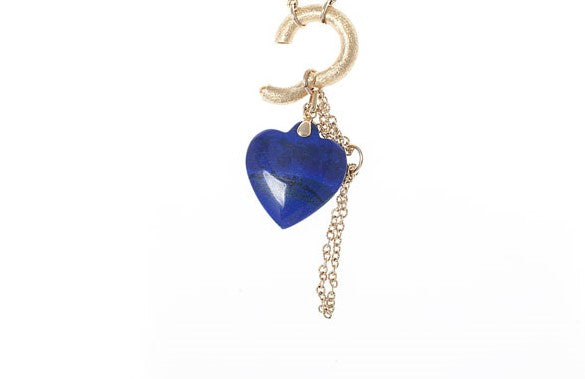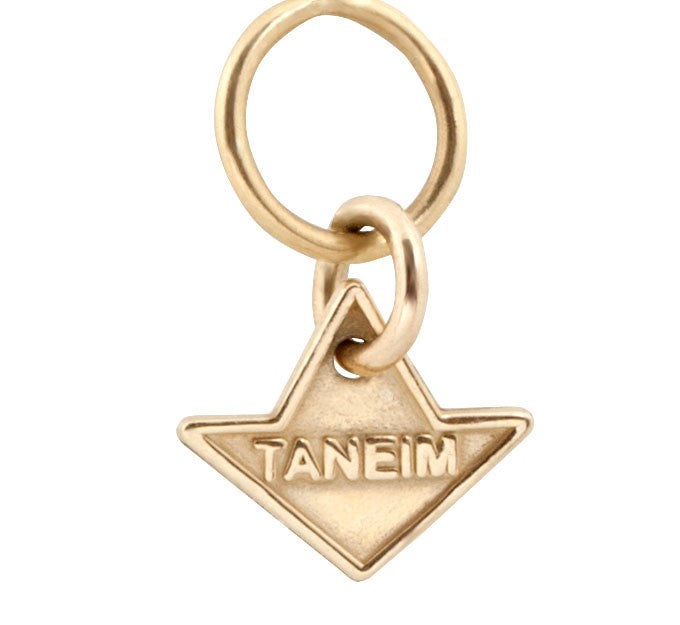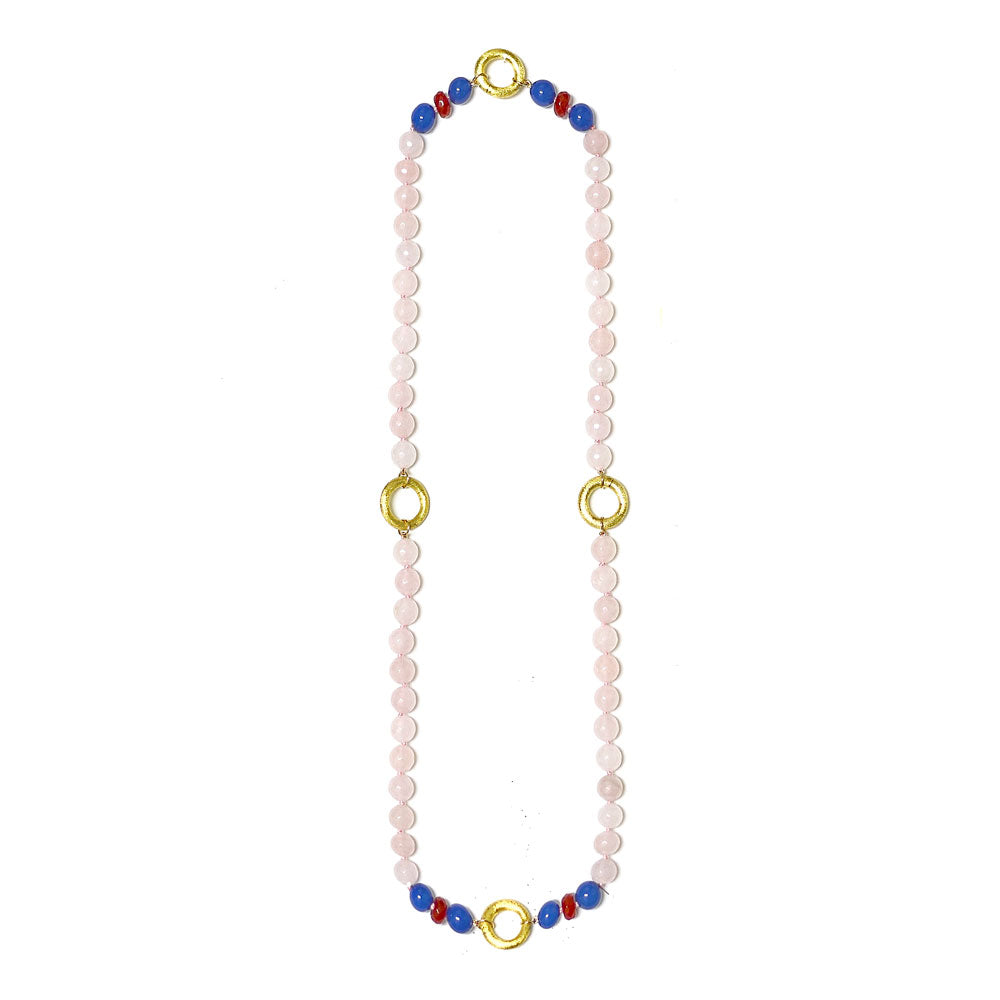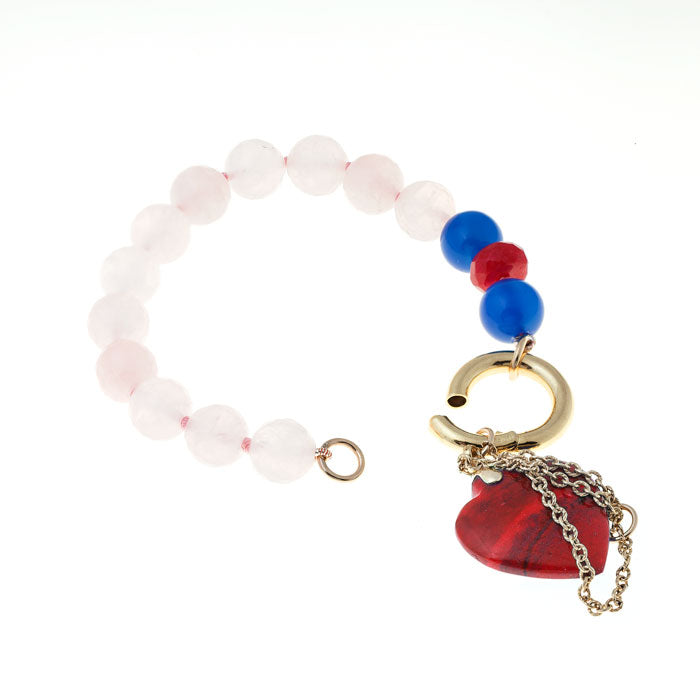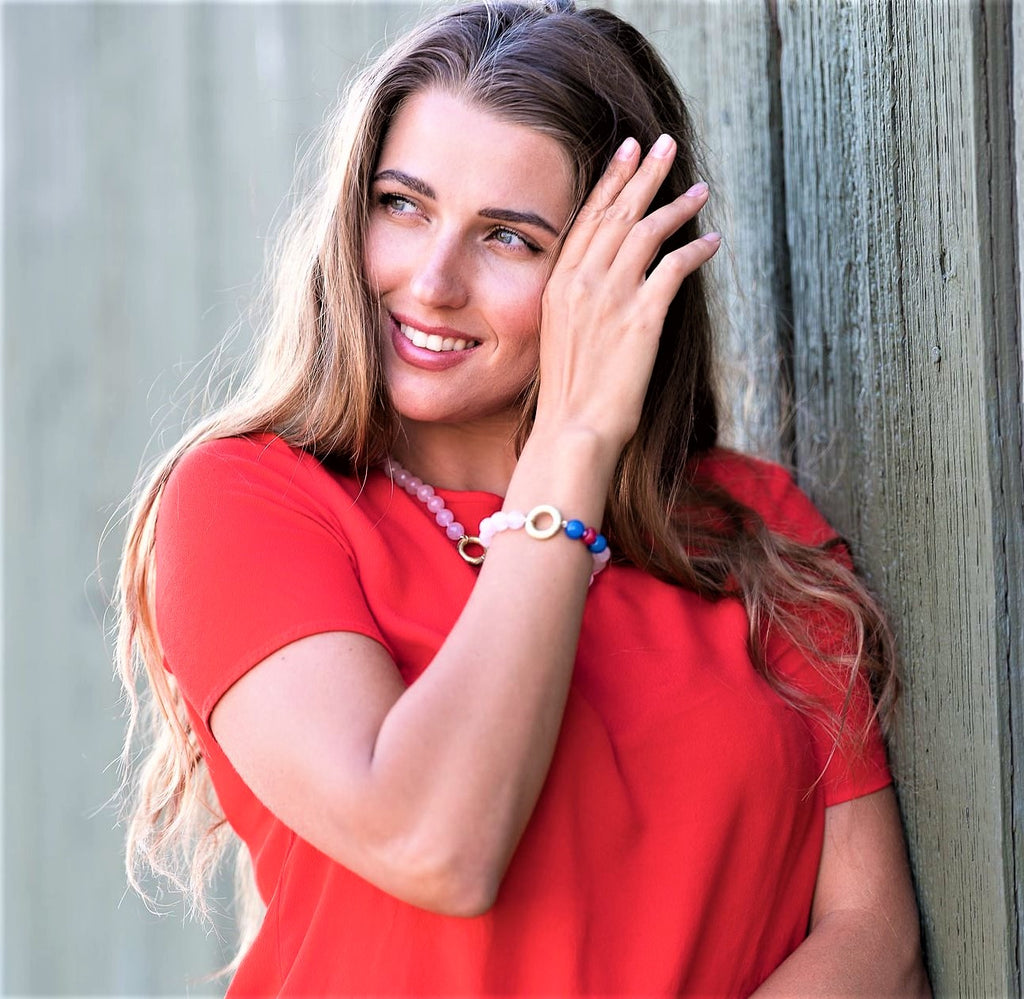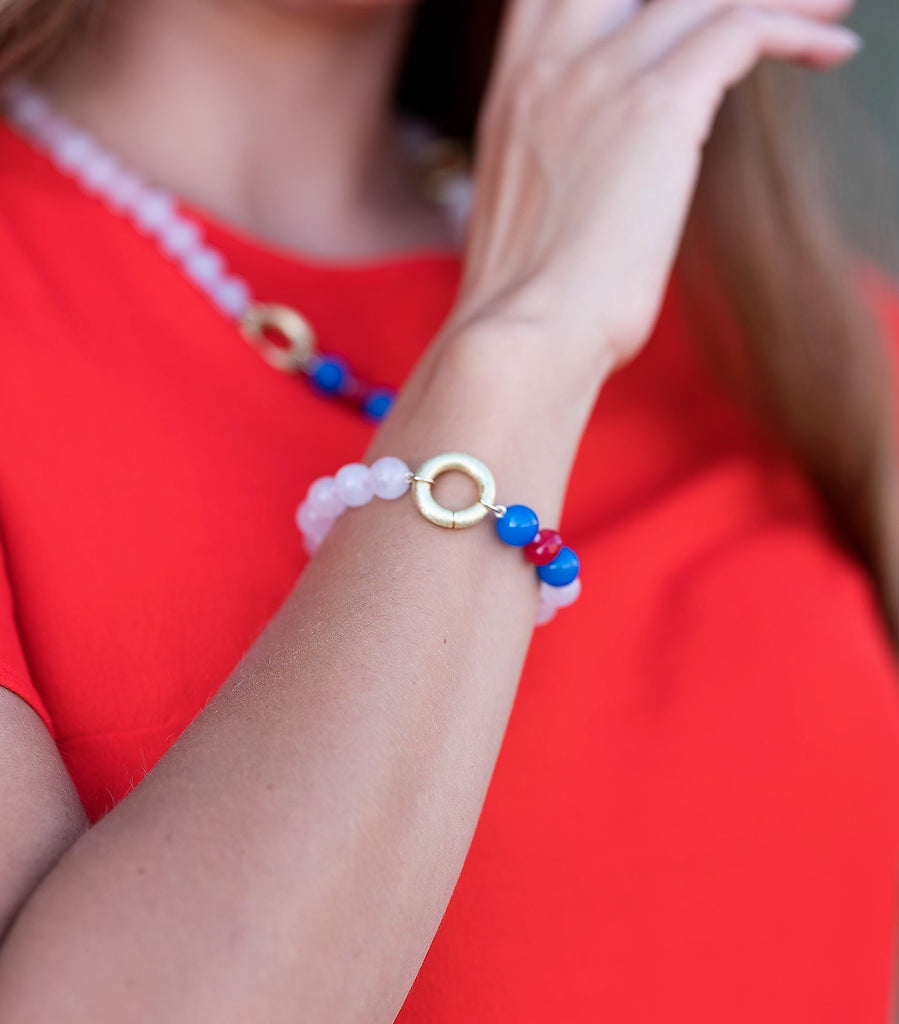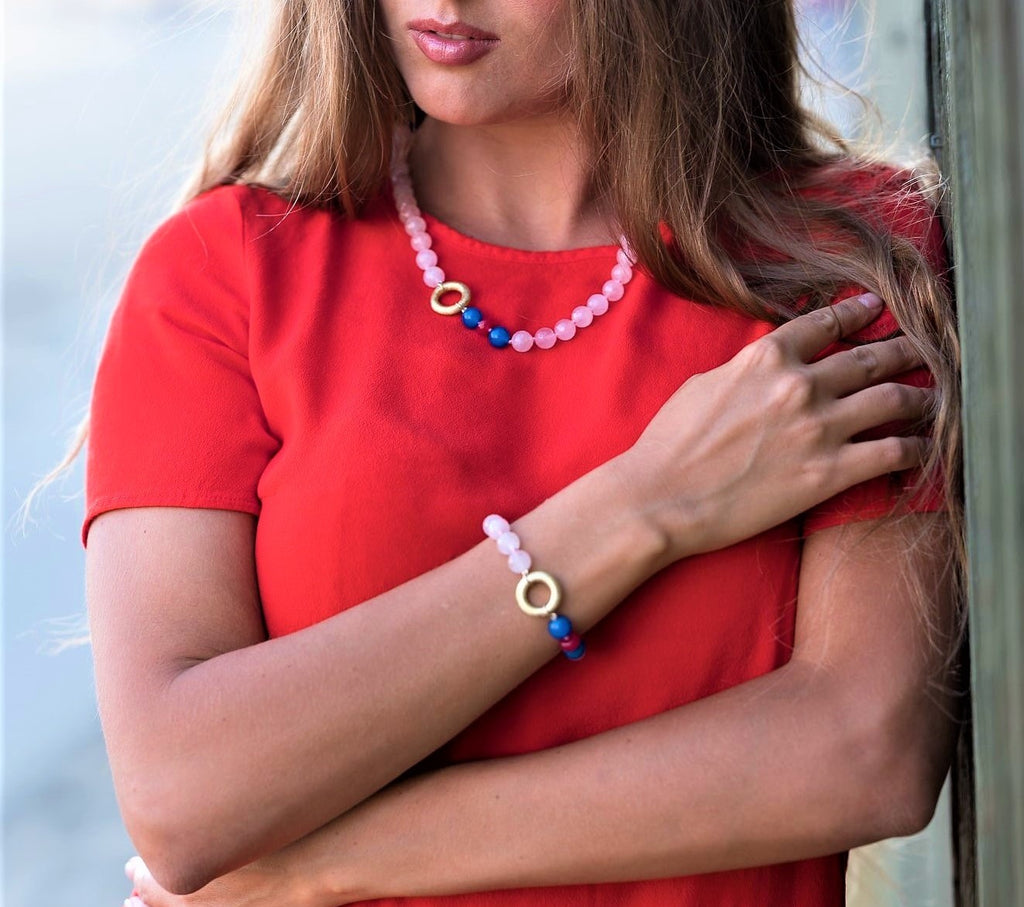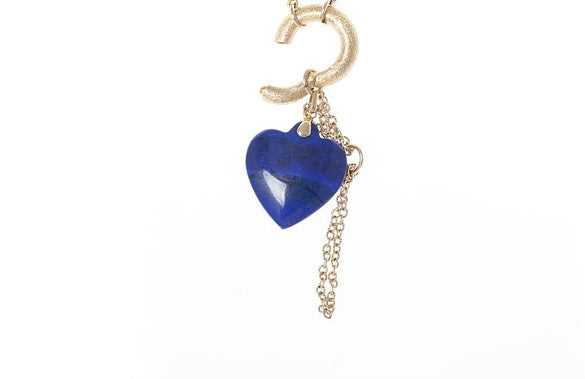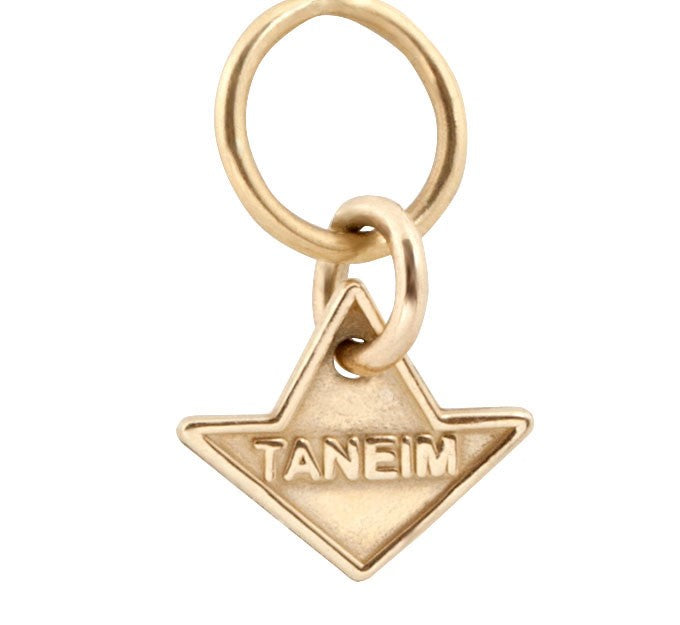 On Sale
14K YELLOW GOLD SILVER PLATED ROSE GEM SPIRITUAL NECKLACE - GIVE&GIVEN
 "Give and Given" Necklace transforms to many ways, and allows you to go beyond necklace and bracelets. Usable as bag or clothing accessory  
Gem: (48) Rose Quartz,
(4) red Jade (Natural Red Jade has been heated and treated)
(8) Blue Agate
Metal : Silver high polished and 14k gold plated
Professional handmade
Gift Box
Taneim ID Certificate of Exclusivity
Made in USA

Each gem line made with Taneim Star
 Each Taneim Star is Numbered and comes with the Special Register Card
Rose Quartz
Stone of love
Chemical Composition: SiO2
Rose Quartz Healing Properties
Unconditional love
Self-love
Mother love
Caring
Kindness
Friendship
Romantic love
Platonic love
Rose Quartz is a rose pink variety of Quartz.
Element – Earth, Water
Typical colors - rose pink
Rose Quartz is the stone of universal love.  It restores trust and harmony in relationships, encouraging unconditional love.  Rose Quartz purifies and opens the heart at all levels to promote love, self-love, friendship, deep inner healing and feelings of peace.  Calming and reassuring, it helps to comfort in times of grief.  Rose Quartz dispels negativity and protects against environmental pollution, replacing it with loving vibes.  It encourages self forgiveness and acceptance invoking self trust and self worth.
Rose Quartz strengthens and balances the physical heart and circulatory system, and releases impurities from body fluids.  It hastens recovery, reduces high blood pressure, aids chest and lung problems, heals the kidneys and adrenals, and alleviates vertigo.  A good energetic support for those with leukemia. Rose Quartz has the power to increase fertility and to protect both mother and unborn fetus from miscarriage.