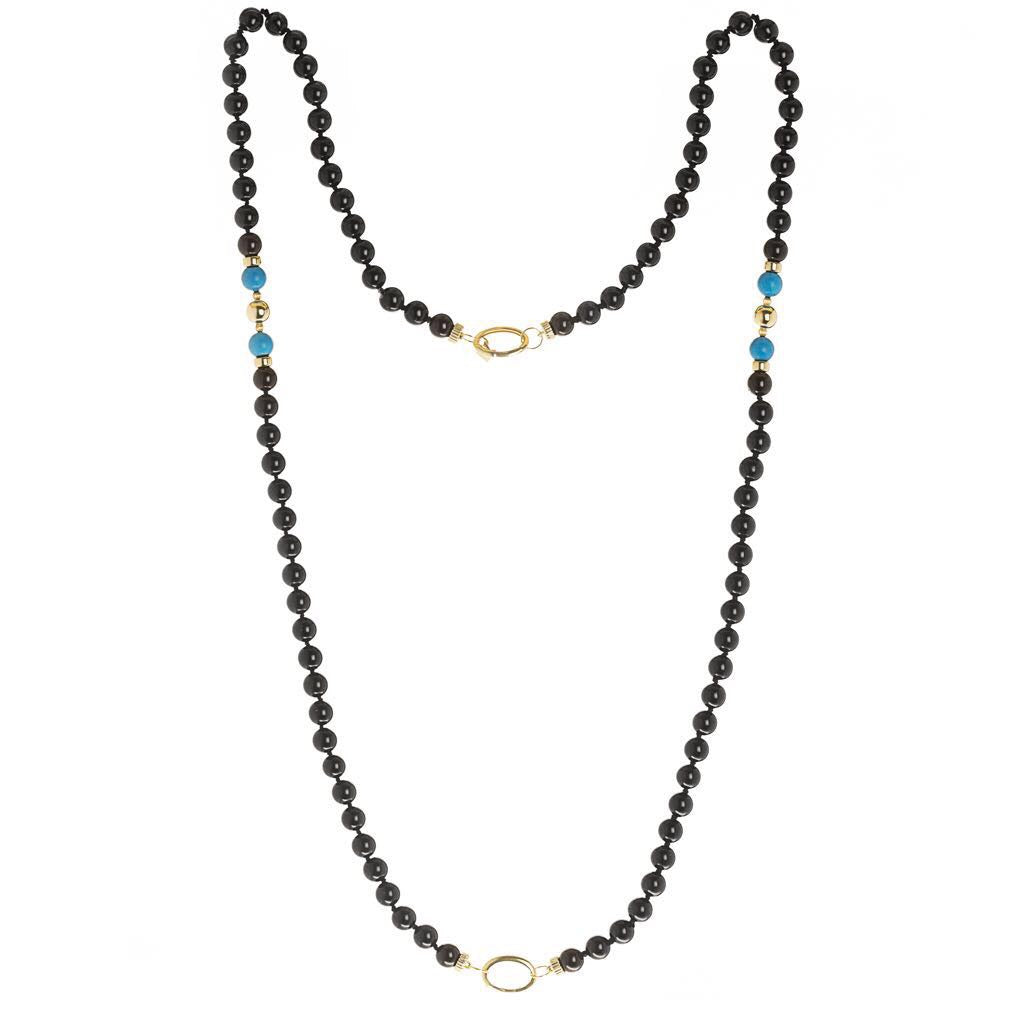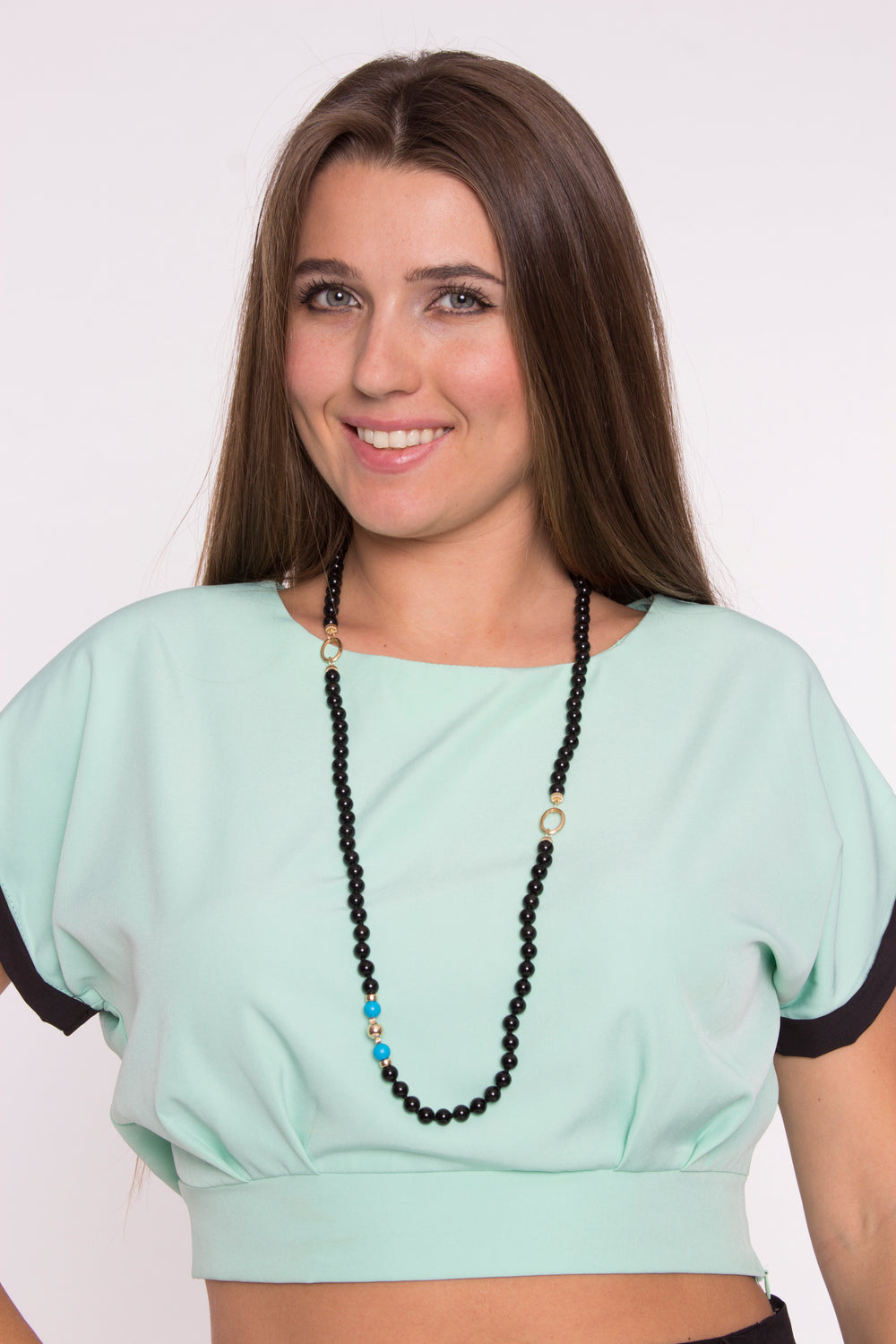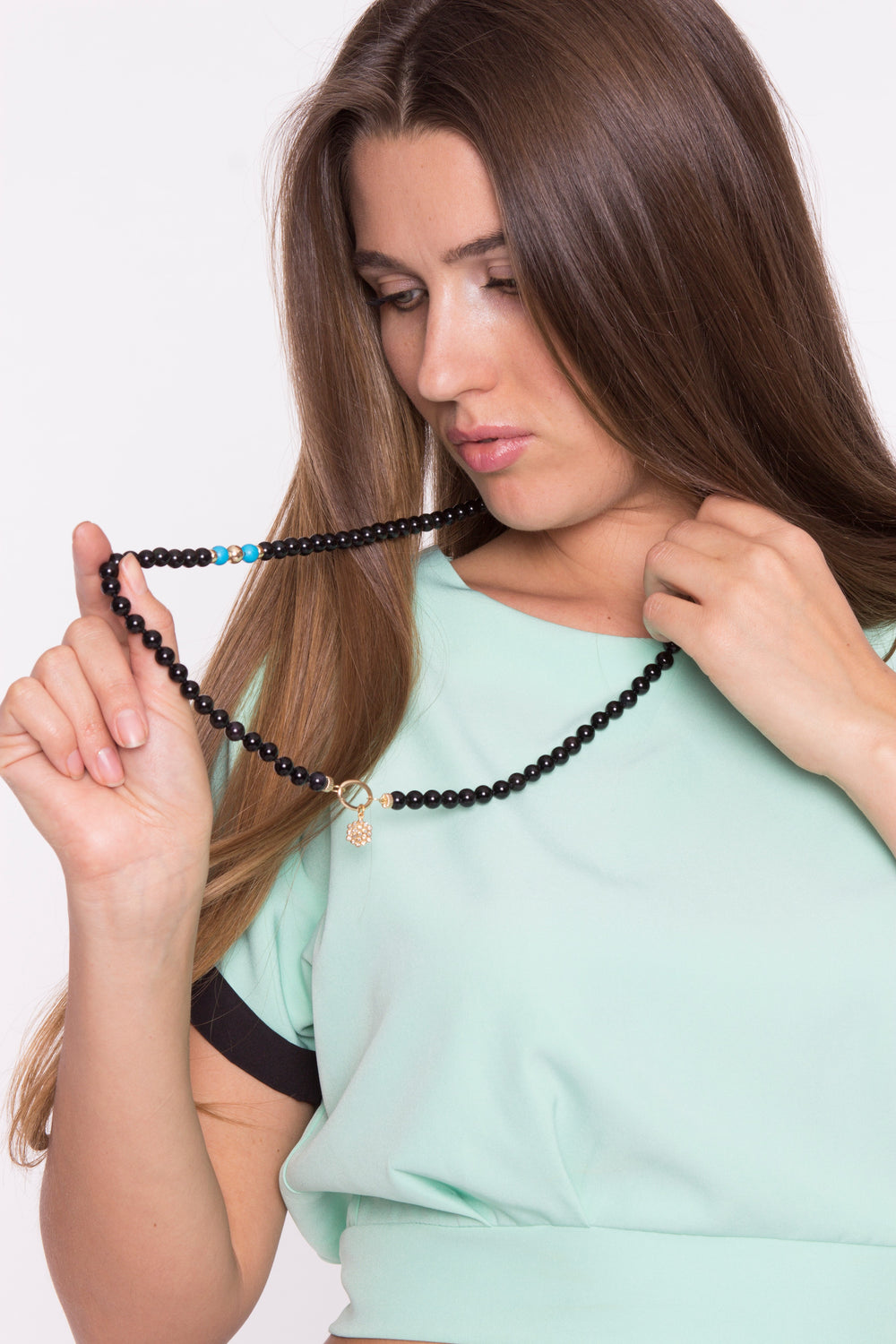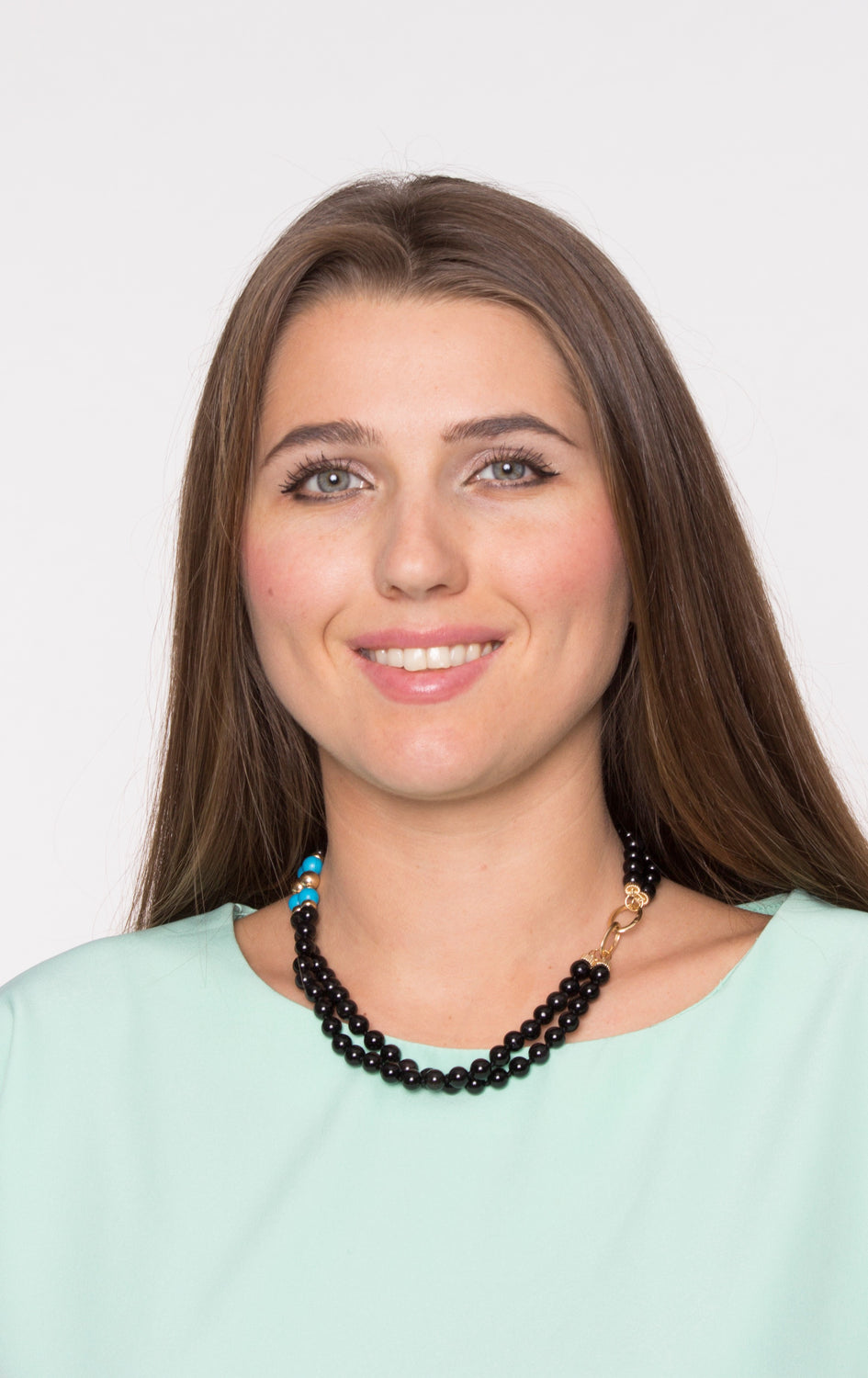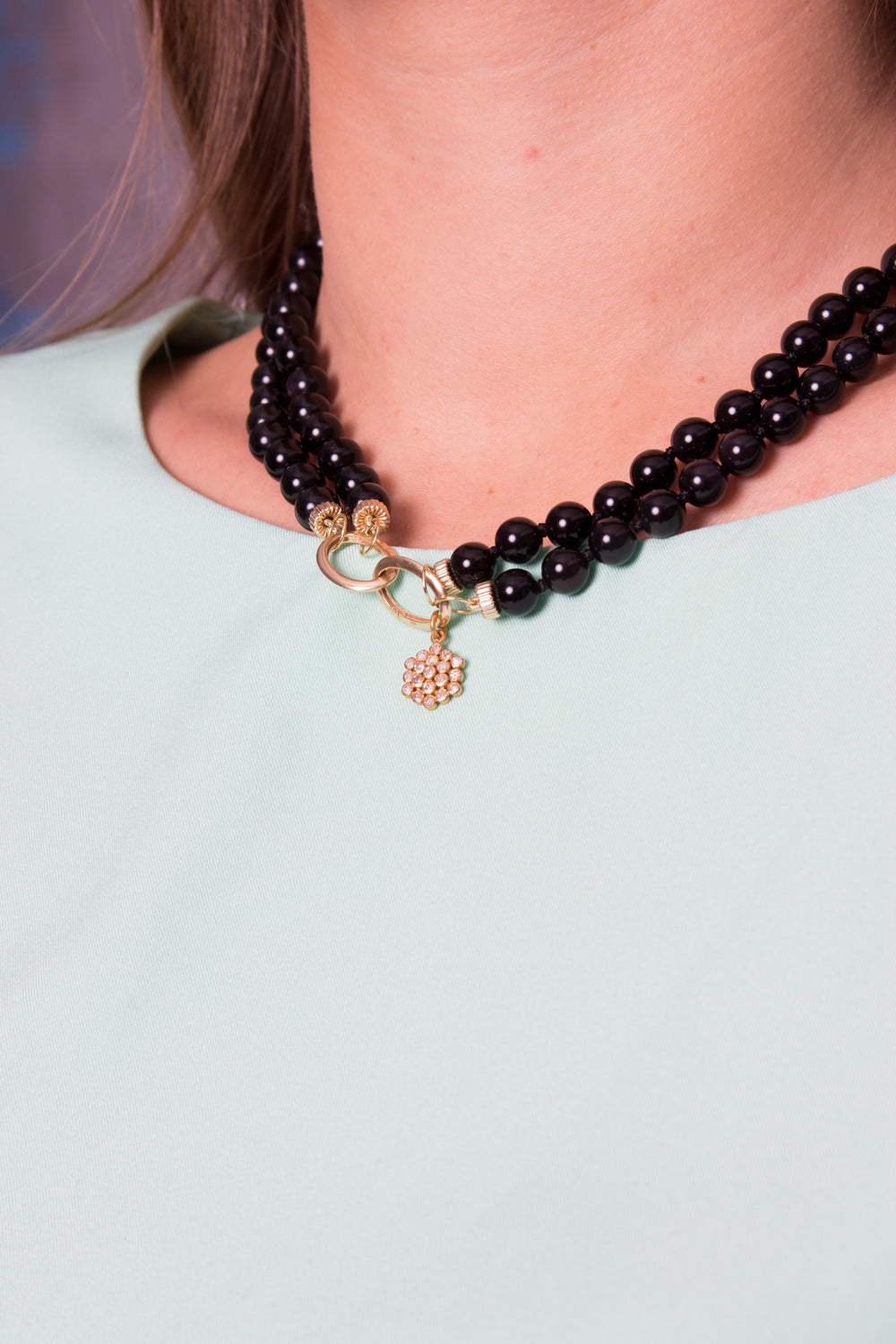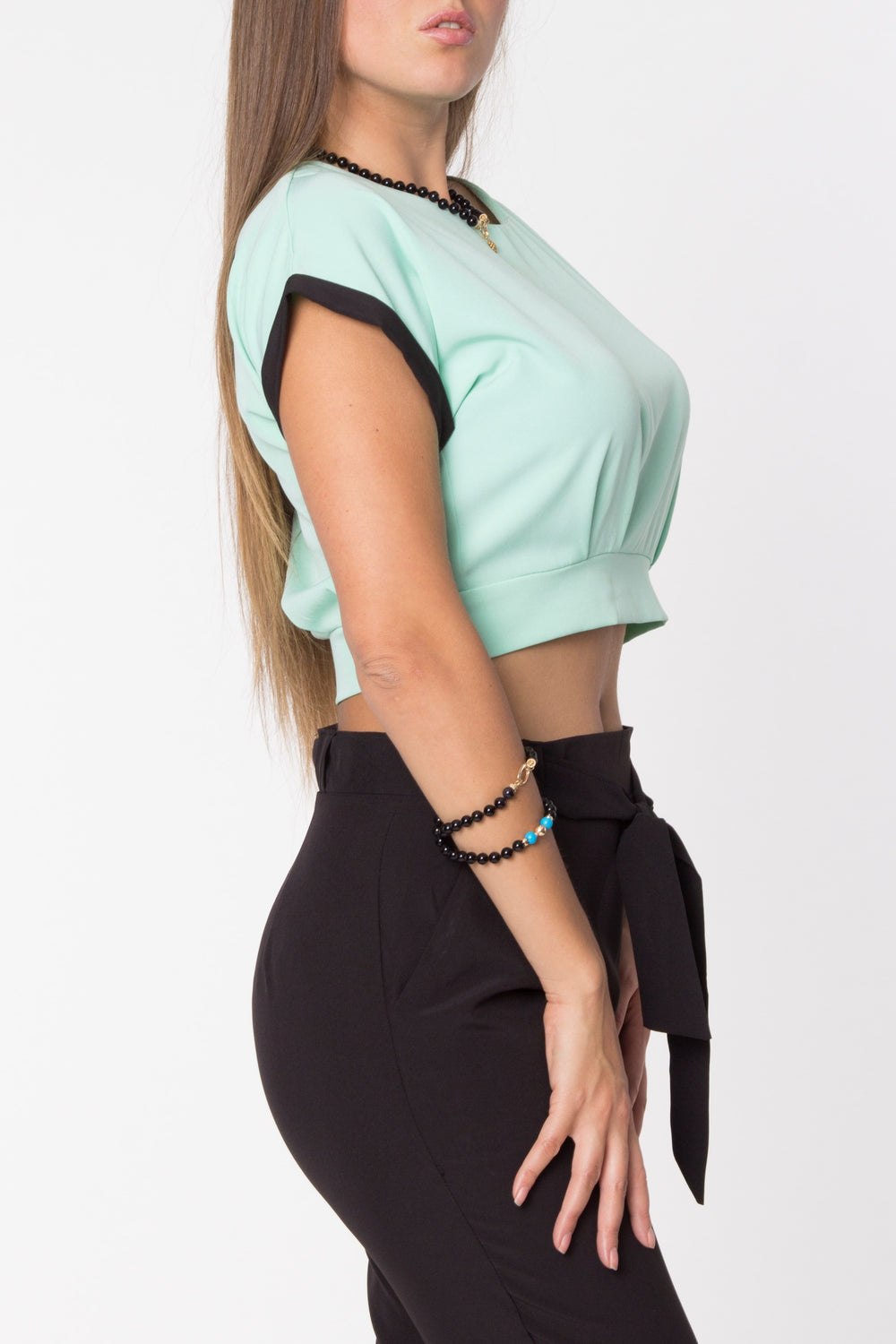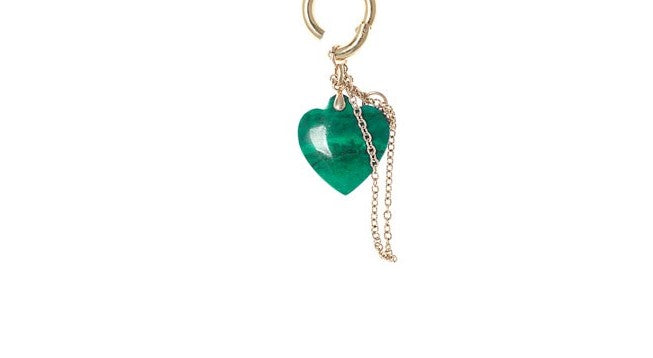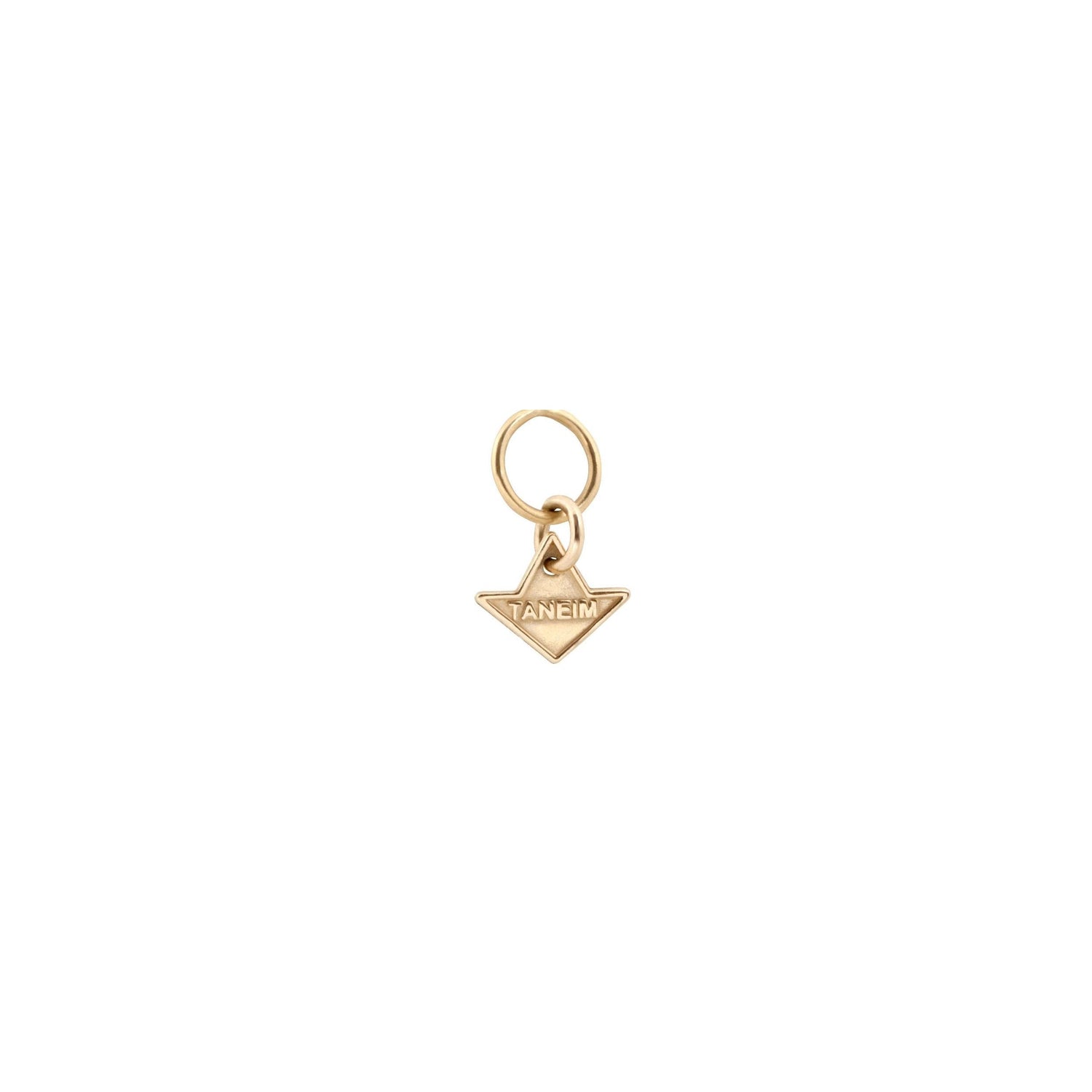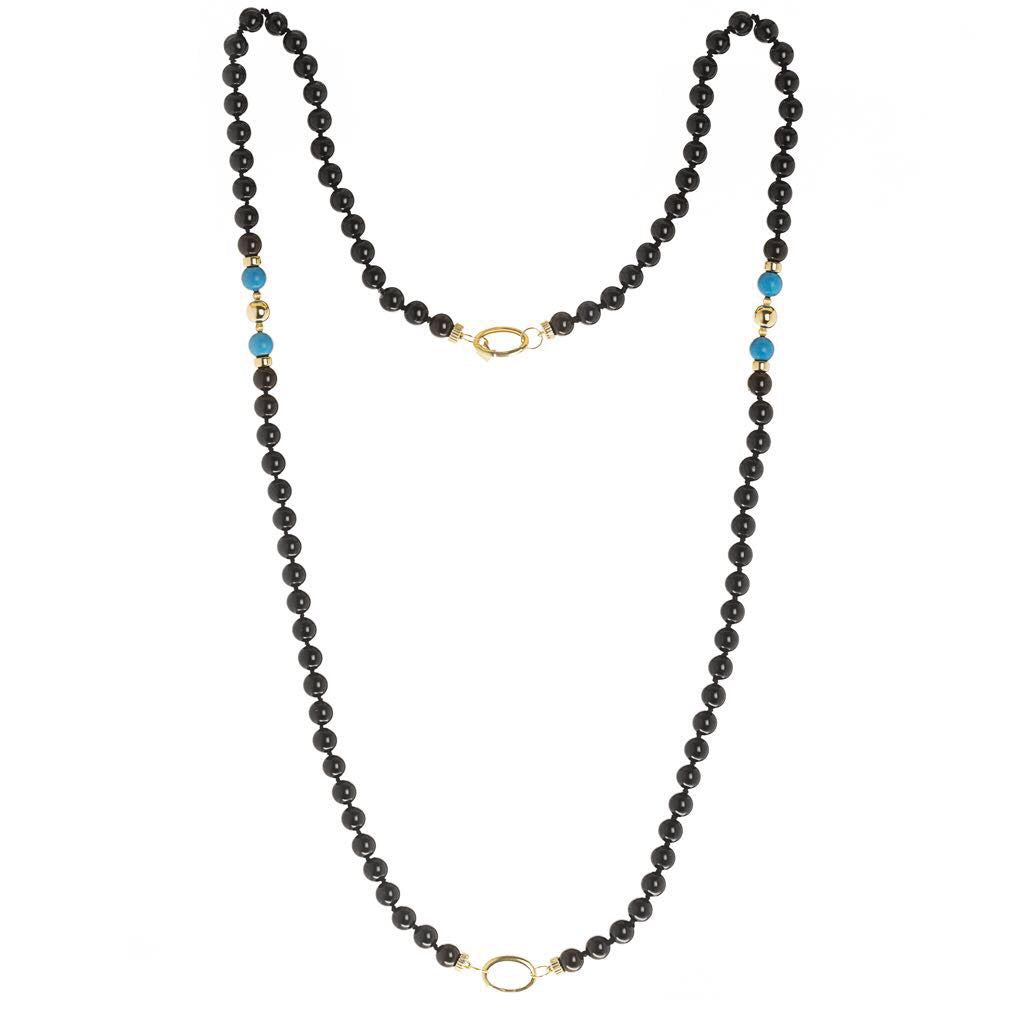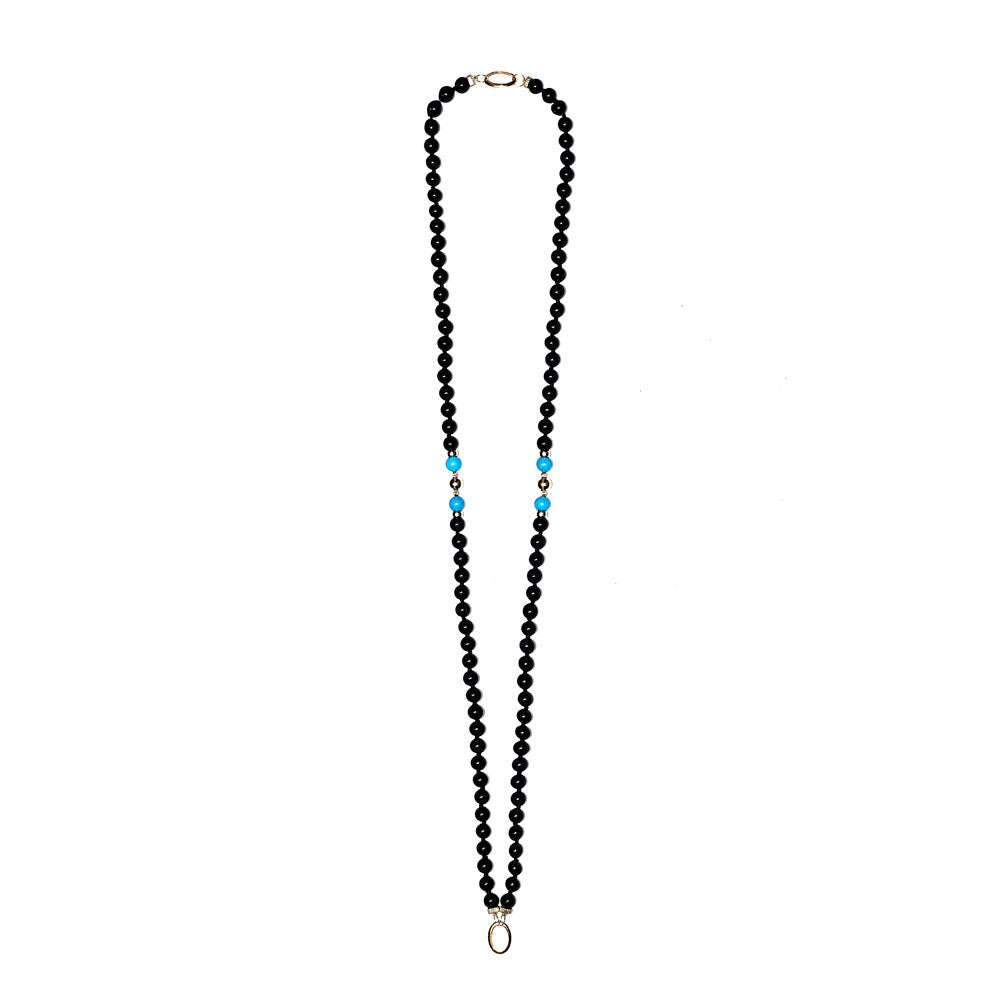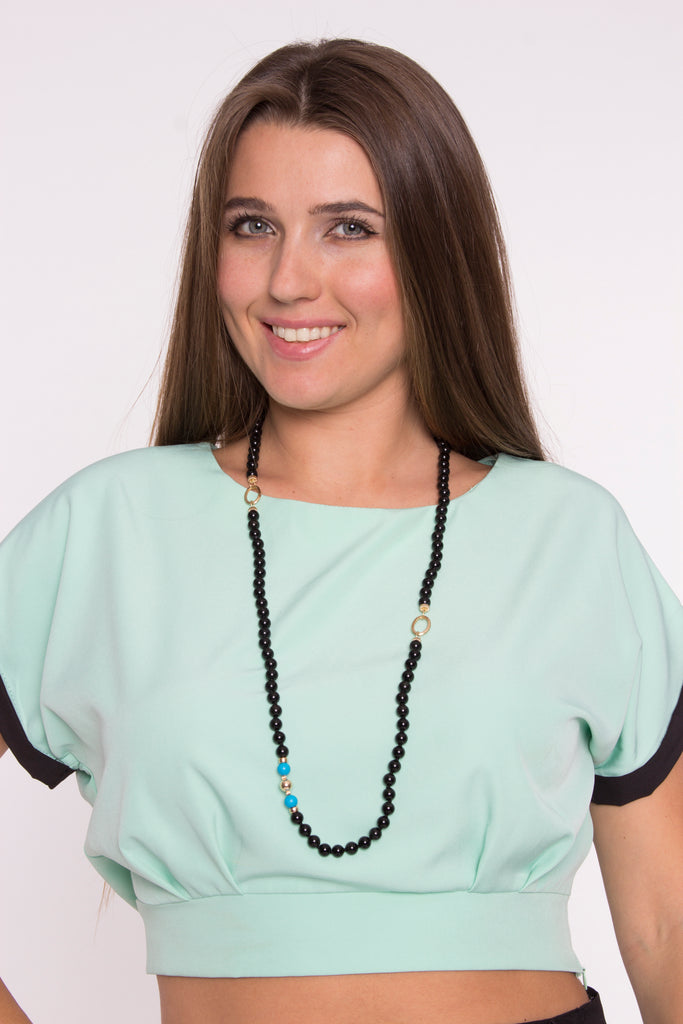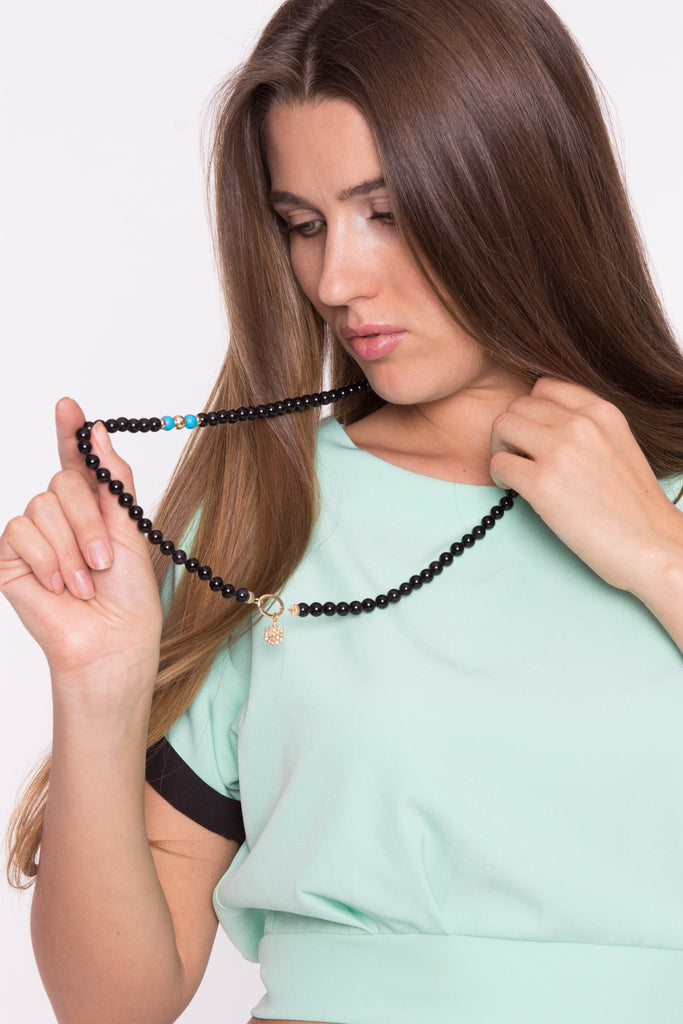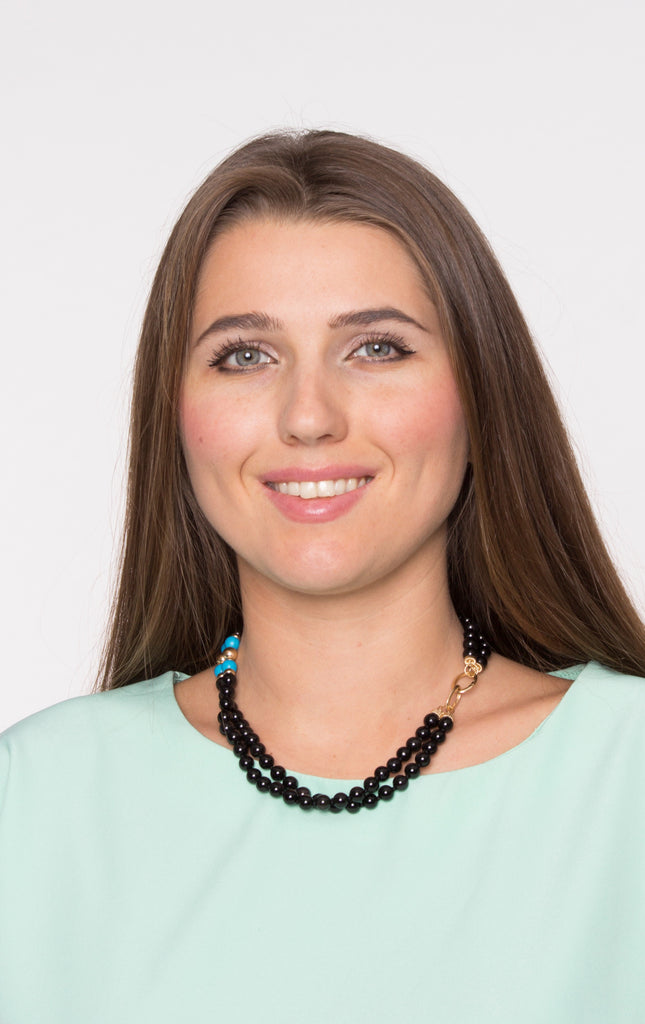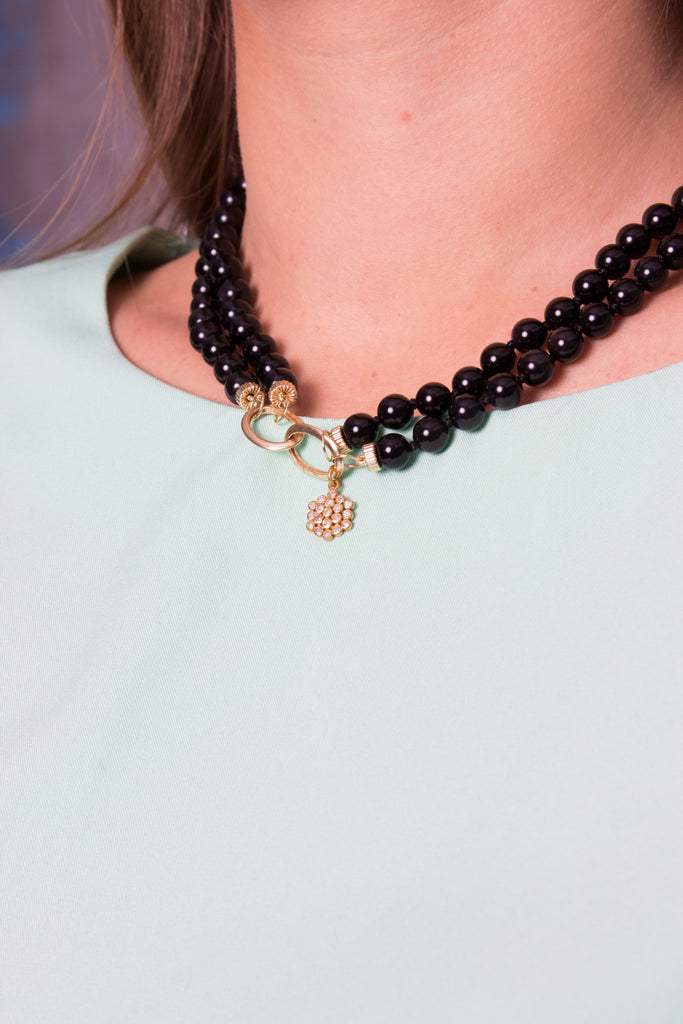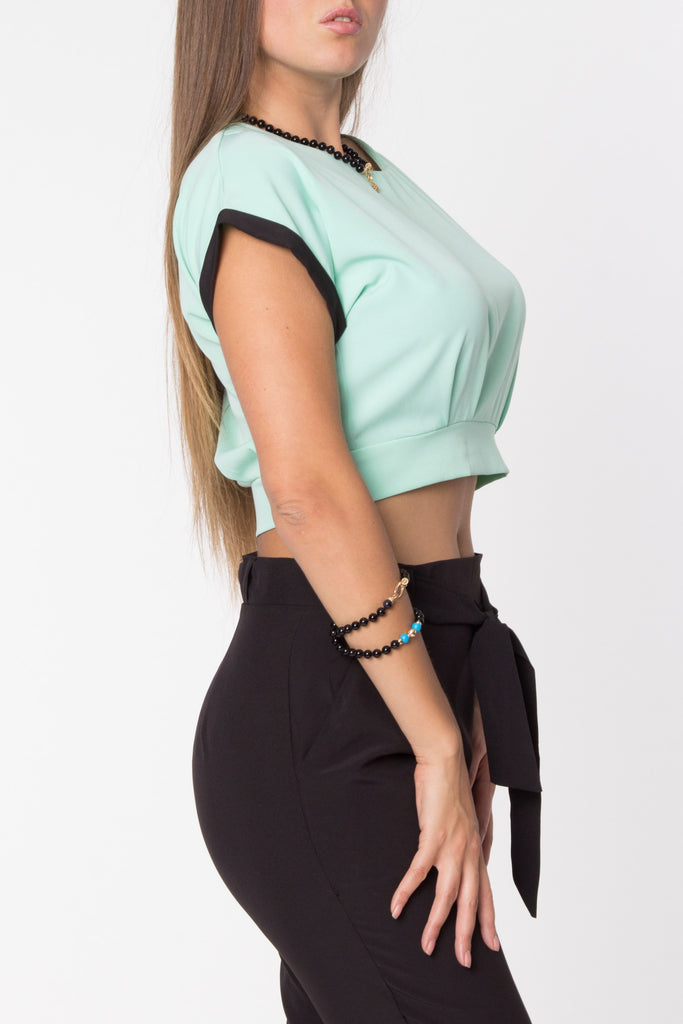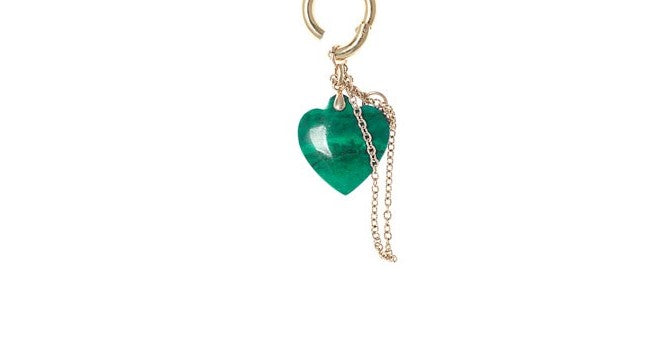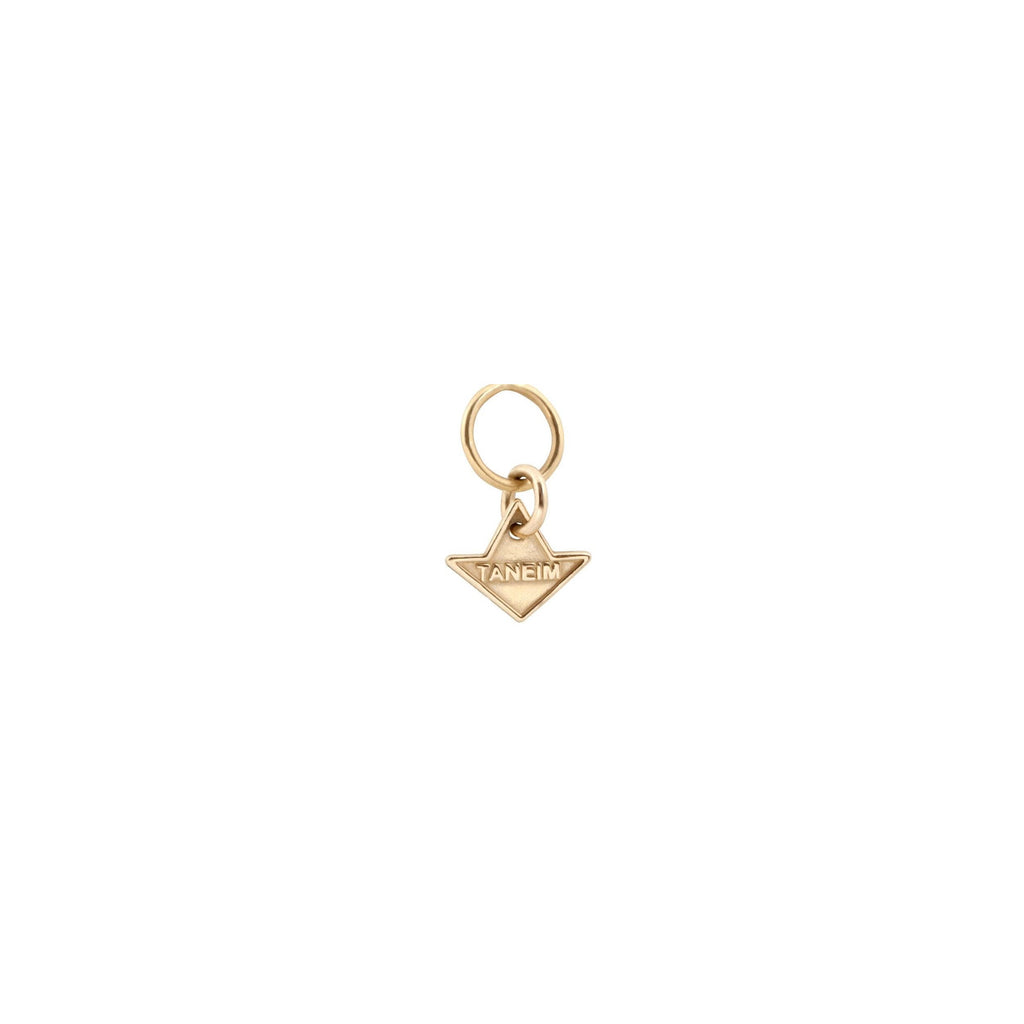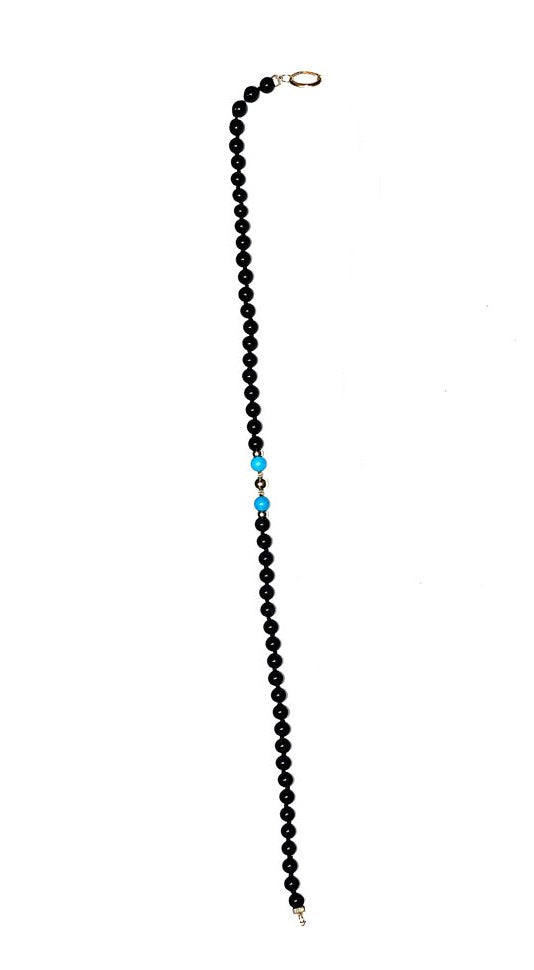 On Sale
14K YELLOW GOLD BLACK OBSIDIAN" GEM UNISEX BEYOND NECKLACE - GIFT 11
The idea of creation the gift collection goes through pure love between man and woman, that's why this collection is unisex, perfect for her and him.
This necklace will complete any of your style . It is easy to transform as all necklaces from "Gift" collection . There are three necklaces in the collection "Gift 55" : "Citrine", "Black Obsidian", "Amethyst".
Limited Edition
Necklace "Black Obsidian"
Gemstones : (92) Black Obsidian (4) blue Magnesite 
Metal : yellow gold 14K
Metal : yellow gold 18K
Professional handmade
Gift box and certificate about exact gem weight and additional information
Professional handmade
Gift Box
Taneim ID Certificate of exclusivity
Made in USA
The necklace fashion and spiritual, that's why i would love to share sole additional gems information of that masterpiece
Each Taneim Star is Numbered, Collectable and Comes with the Special Registered Card
OBSIDIAN
Element - Earth/Fire
Typical colors - Black, silvery or brown
Obsidian is truth-enhancing.  A strongly protective stone, it forms a shield against negativity.  It blocks psychic attack and absorbs negative energies from the environment.  Obsidian draws out mental stress and tension.  It stimulates growth on all levels, urging exploration of the unknown and opening new horizons.  Brings clarity to the mind and clears confusion.  Helps you to know who you truly are.  Obsidian dissolves emotional blockages and ancient traumas.  Promotes qualities of compassion and strength.
Obsidian aids the digestion and detoxifies.  It reduces arthritis pain, joint problems and cramps.  Warms the extremities.
In addition to the generic healing properties of Obsidian, specific colors and types have additional attributes:
Black Obsidian
Black Obsidian is a very powerful and creative stone.  It increases self-control.  It forces facing up to one's true self.  Releases imbalances and negative energies.  Black Obsidian is protective and provides support during change.  It repels negativity and disperses unloving thoughts.