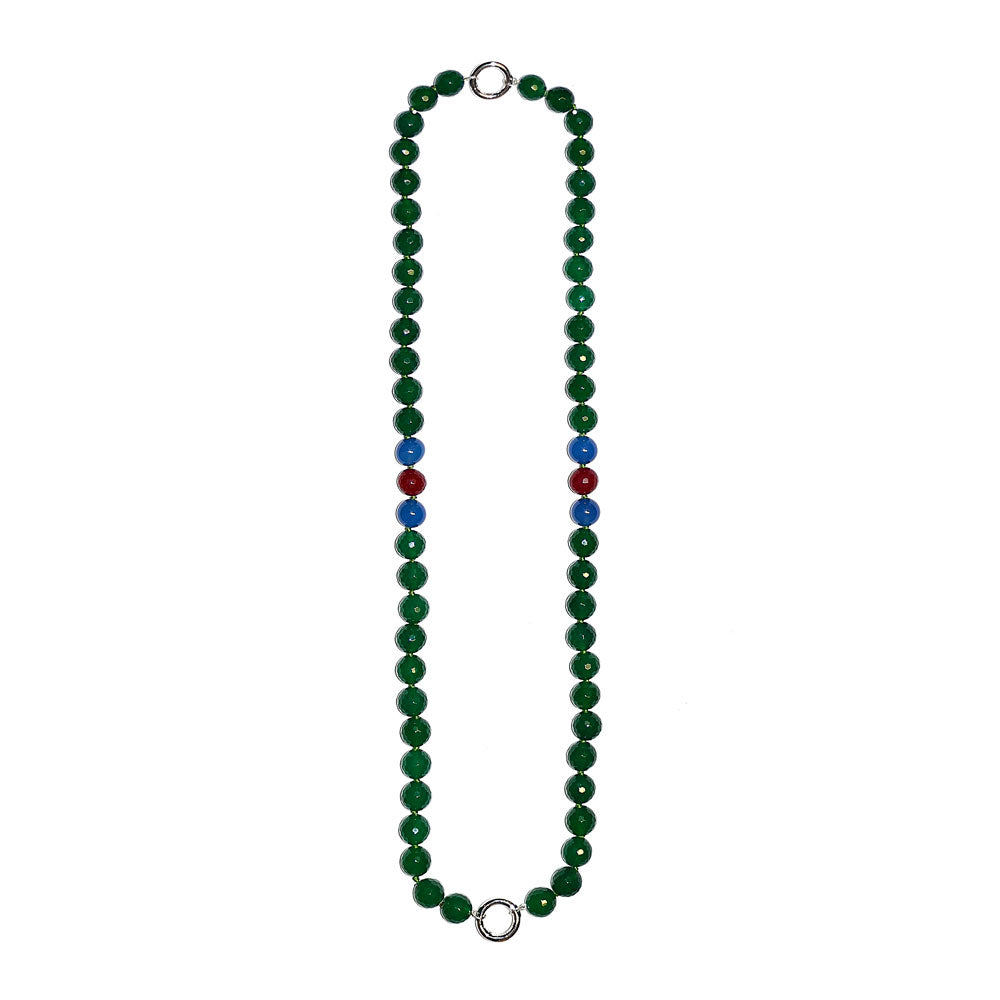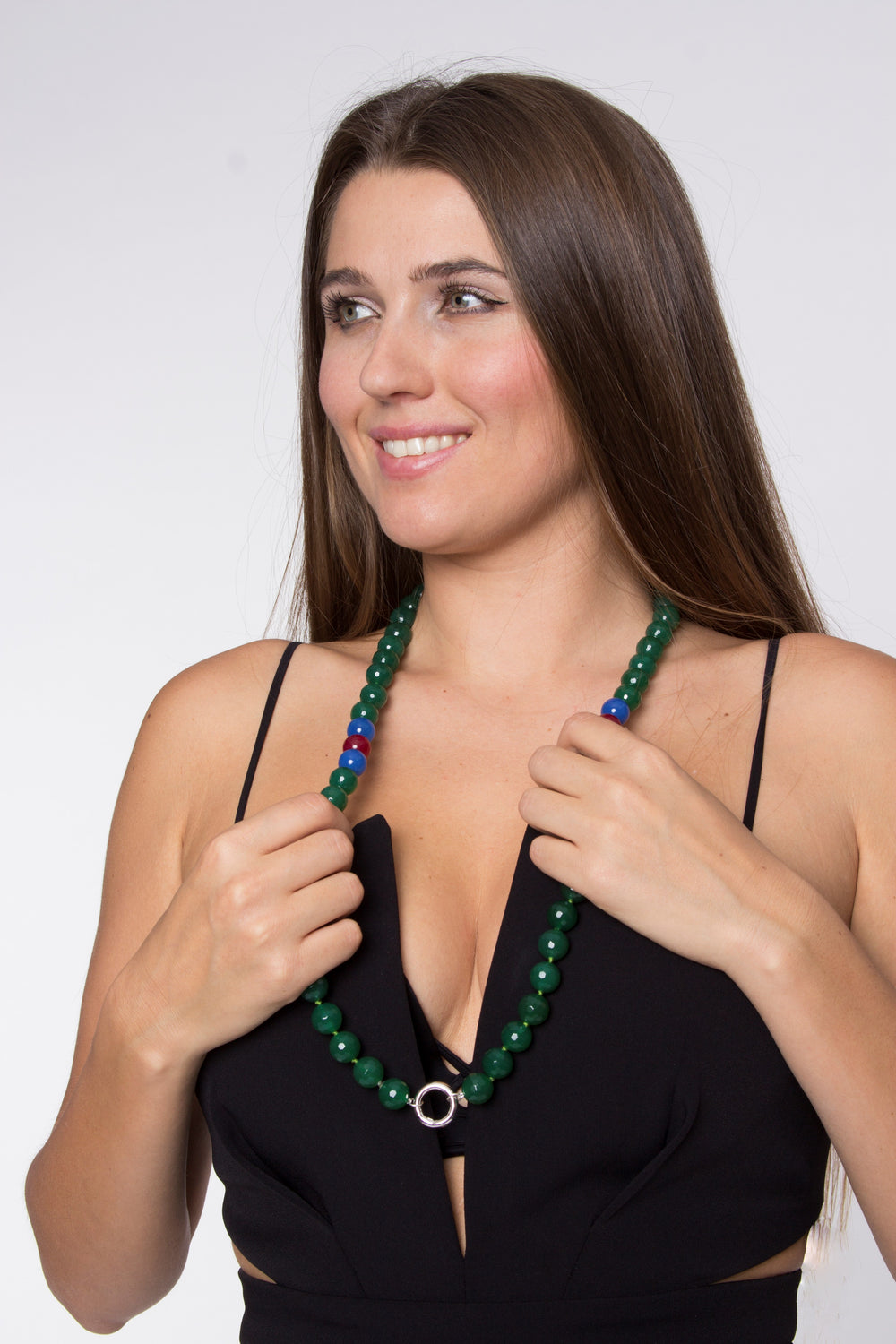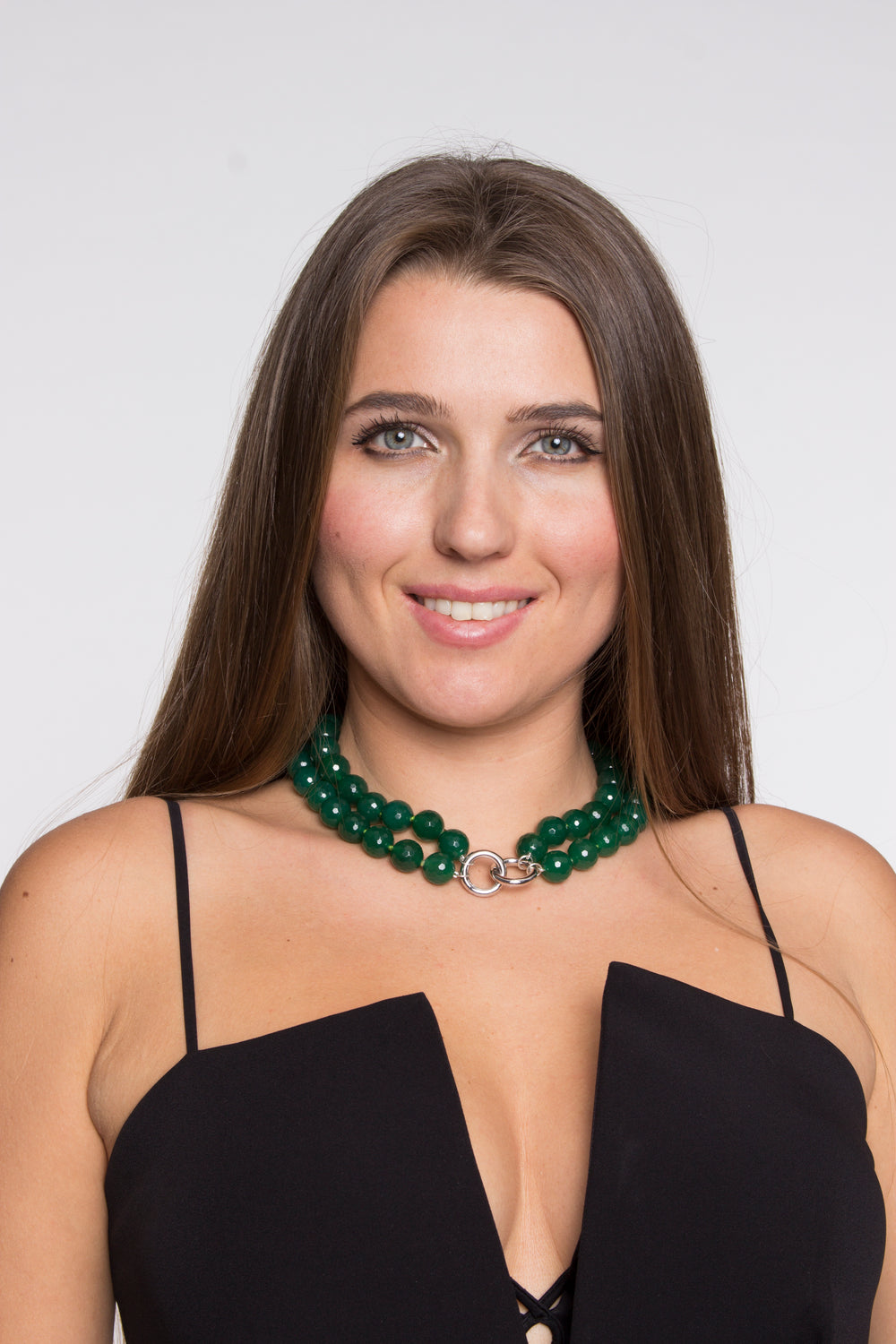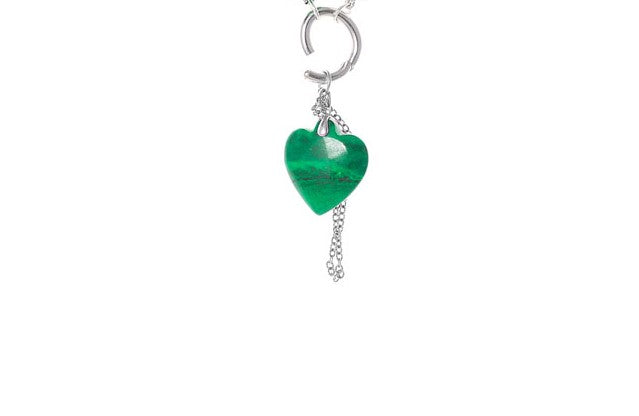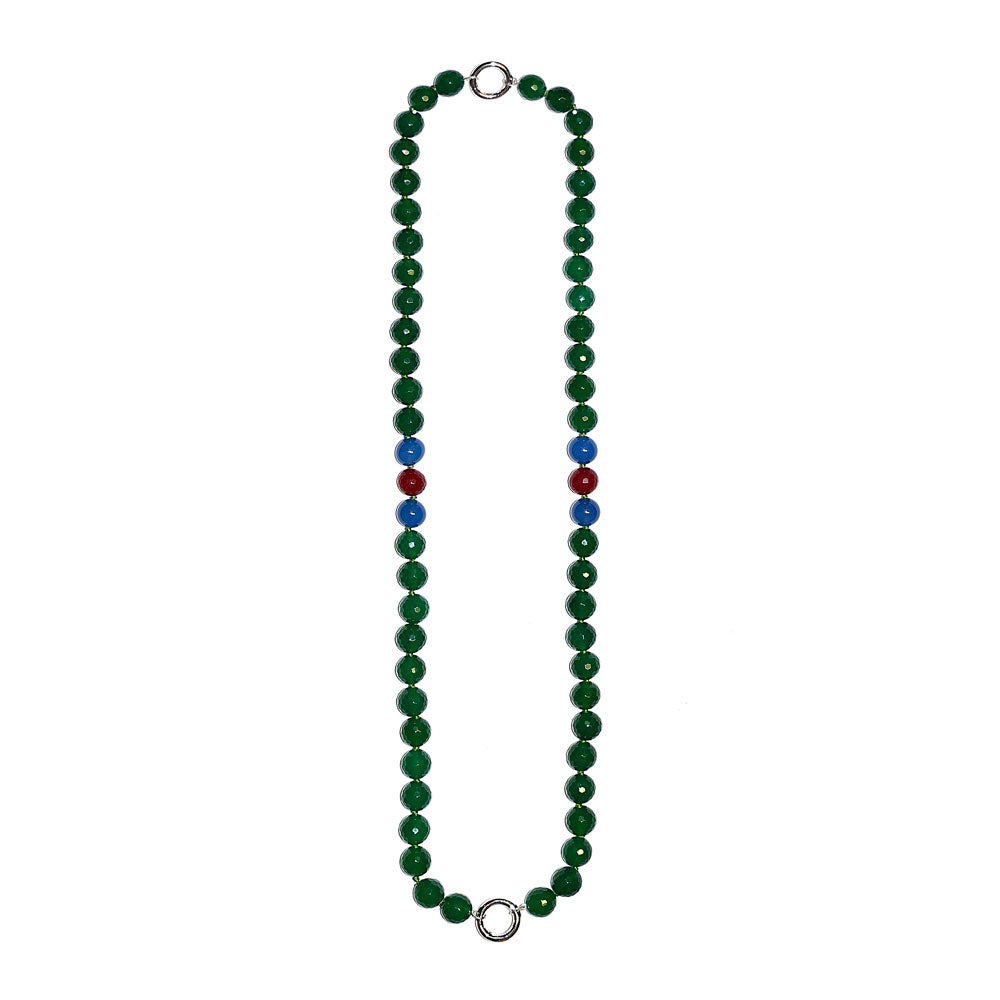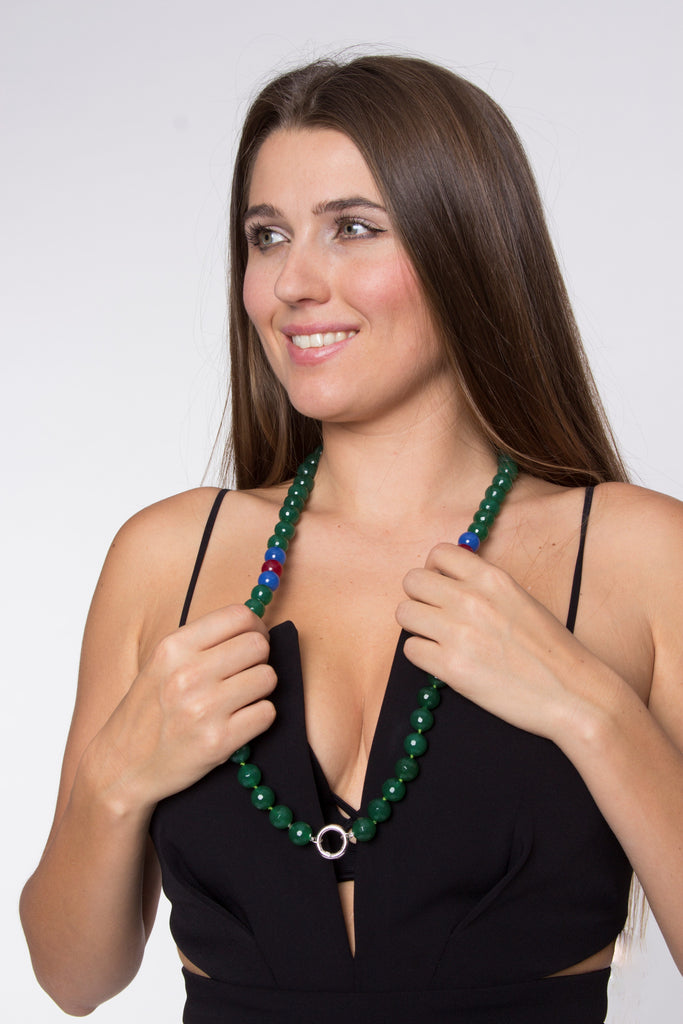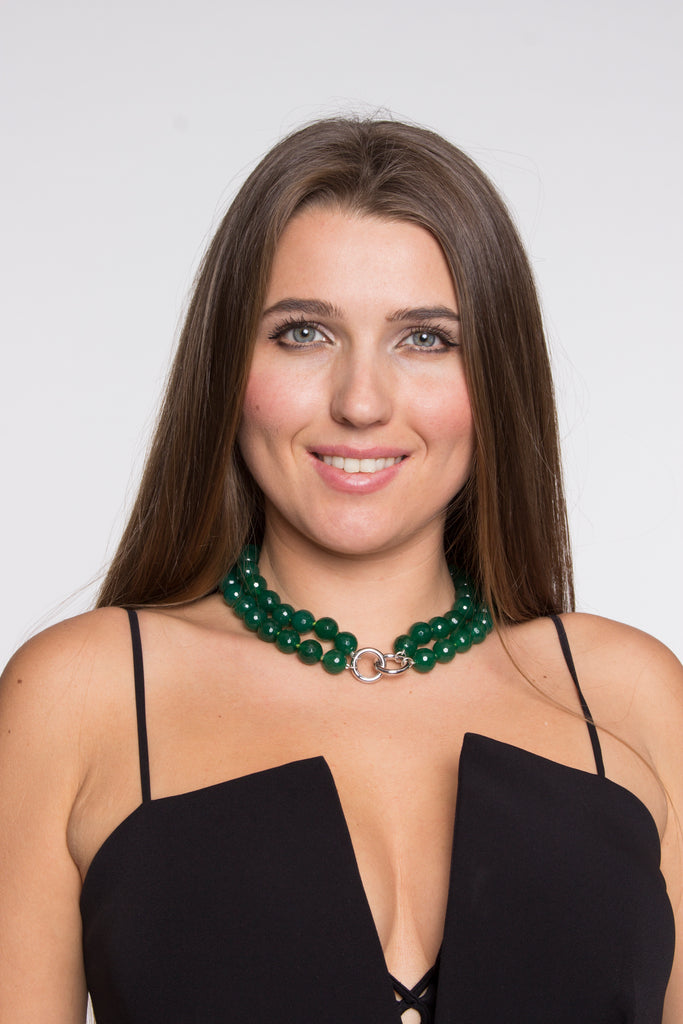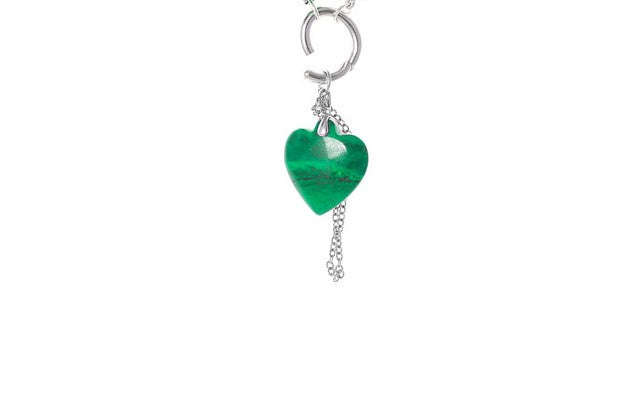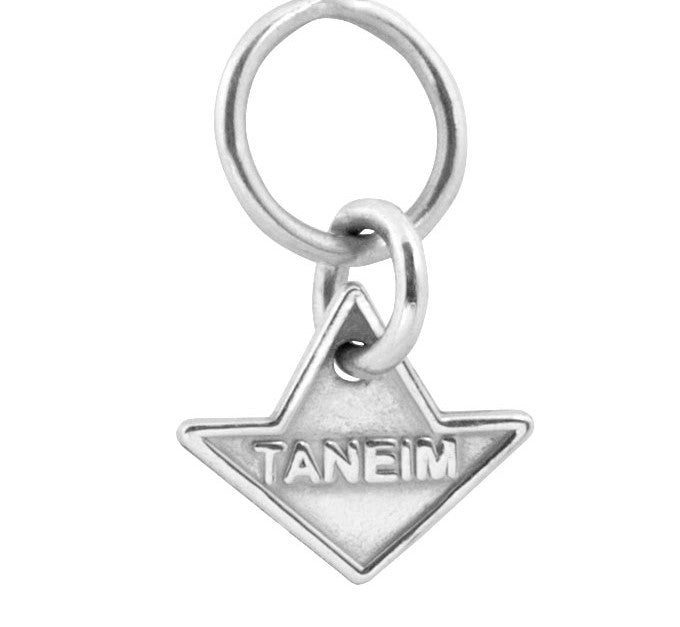 On Sale
925 SILVER GREEN GEM SPIRITUAL NECKLACE - GIFT 11L
GIFT11L - Large Gems
Necklace "Green Agate" - it is large green Agate with blue Agate and Red Jade in the center.
Professional handmade
Gift box
Taneim ID Certificate of Exclusivity
Made in USA
Natural Gemstones
Some kinds of gemstones has been heated and treated

Each gem line made with Taneim Star
 Each Taneim Star is Numbered and comes with the Special Register Card
Gemstones: (52) Green Agate (4) Blue agate (2) Red Jade

Gem Shape: Round facet Round smooth

Metal: 925 silver high polished and rhodium plated
Agate
Chemical Composition SiO2 
Agate Healing Properties
Love
Abundance
Wealth
Good luck
Longevity
Acceptance
Courage and strength
Protection, security and safety
Balance
Harmony
Generosity
 Appreciation of nature
A natural form of silicon dioxide, Agate is a variety of Chalcedony.
 Effects all chakras, depends of color
Zodiac – Taurus, Gemini, Virgo  
Planet – Moon, Mercury, Venice, Saturn, Pluto
Element – Earth, Water, Air
Typical colors - Clear or milky white, white to grey, light blue, orange to red, black
Agate is an excellent stone for re-balancing and harmonizing body, mind and spirit.  It cleanses and stabilizes the aura, eliminating and transforming negativity.  Agate enhances mental function, improving concentration, perception and analytical abilities.  It soothes and calms, healing inner anger or tension and creates a sense of security and safety.
Agate heals the eyes, stomach and uterus; cleanses the lymphatic system and the pancreas; strengthens blood vessels and heals skin disorders.