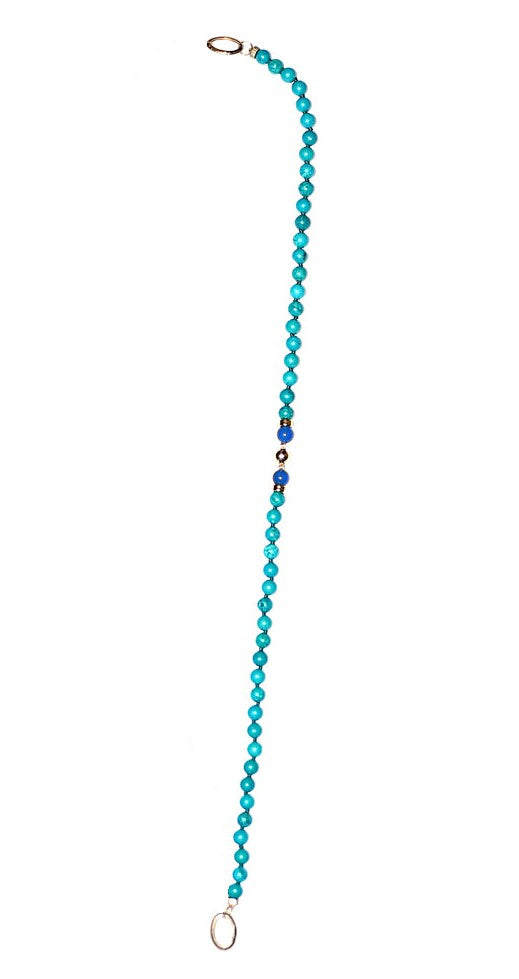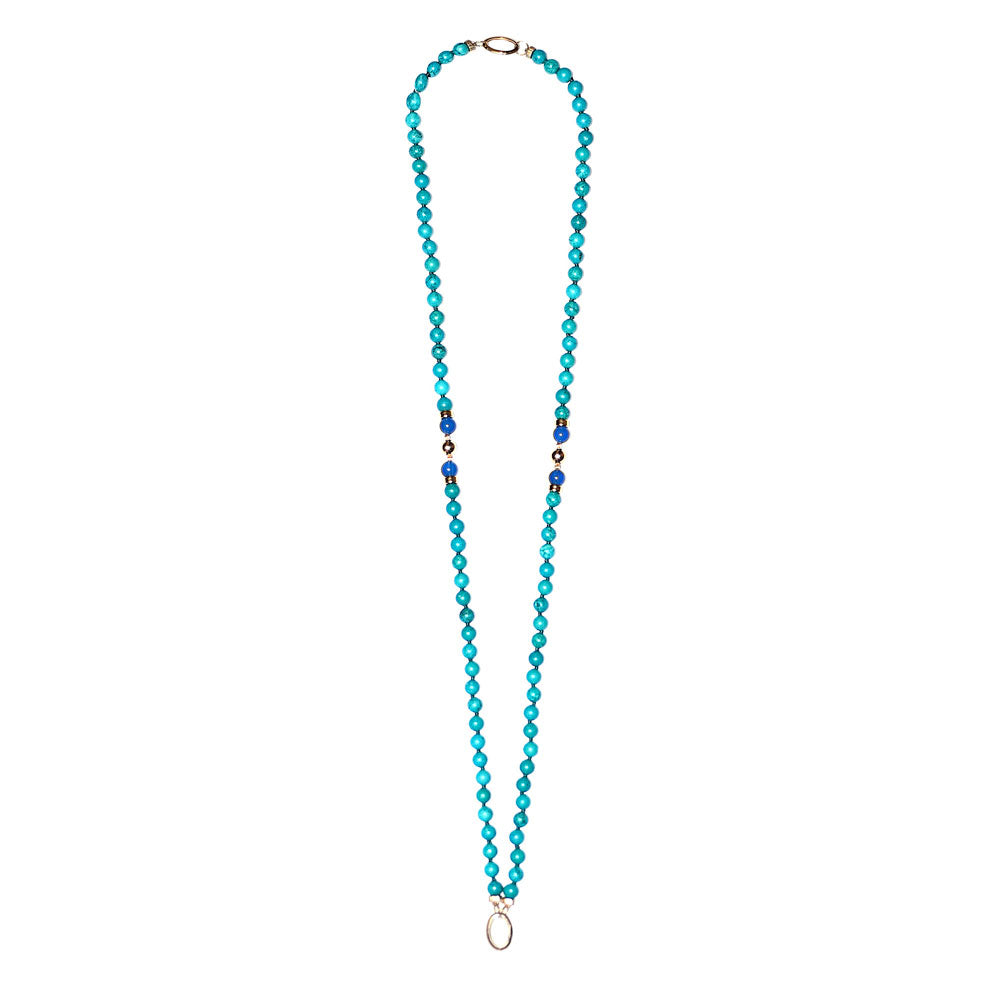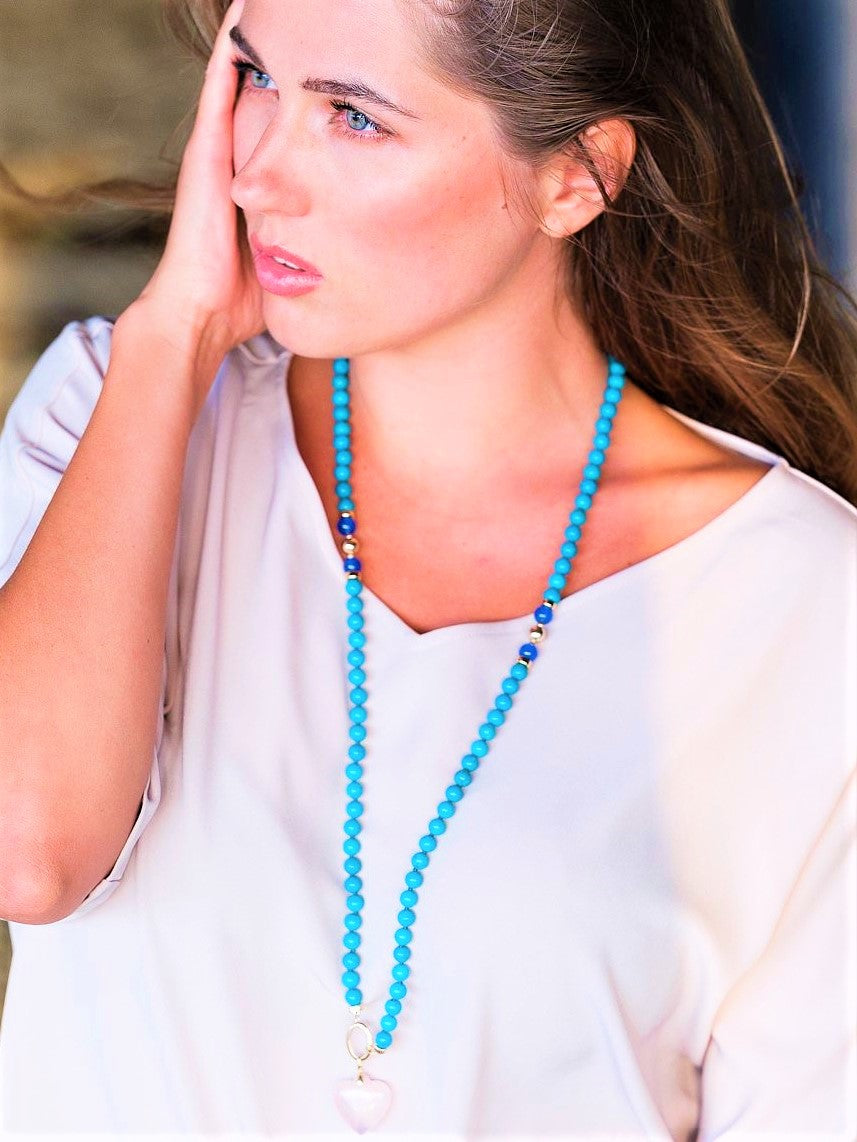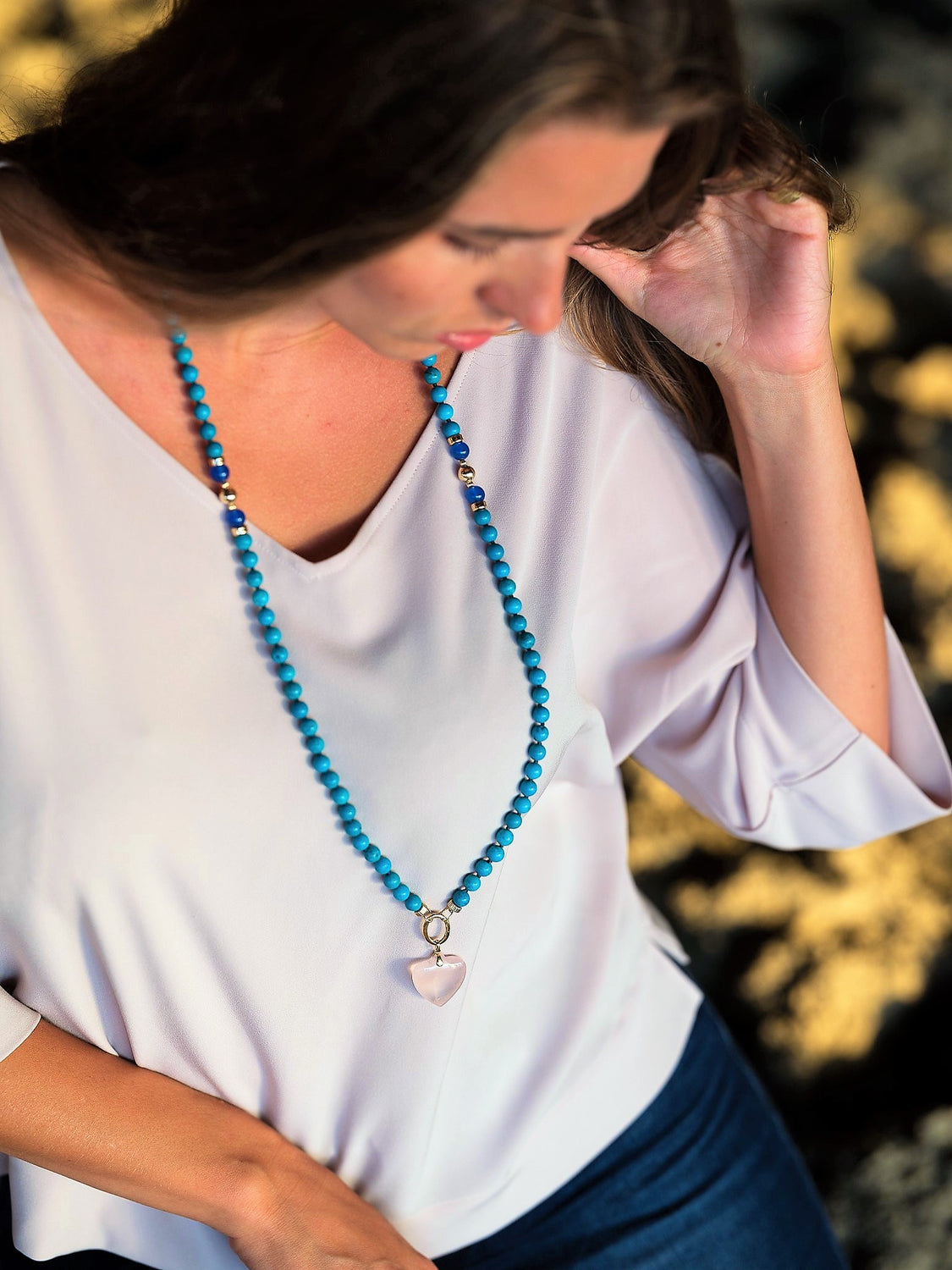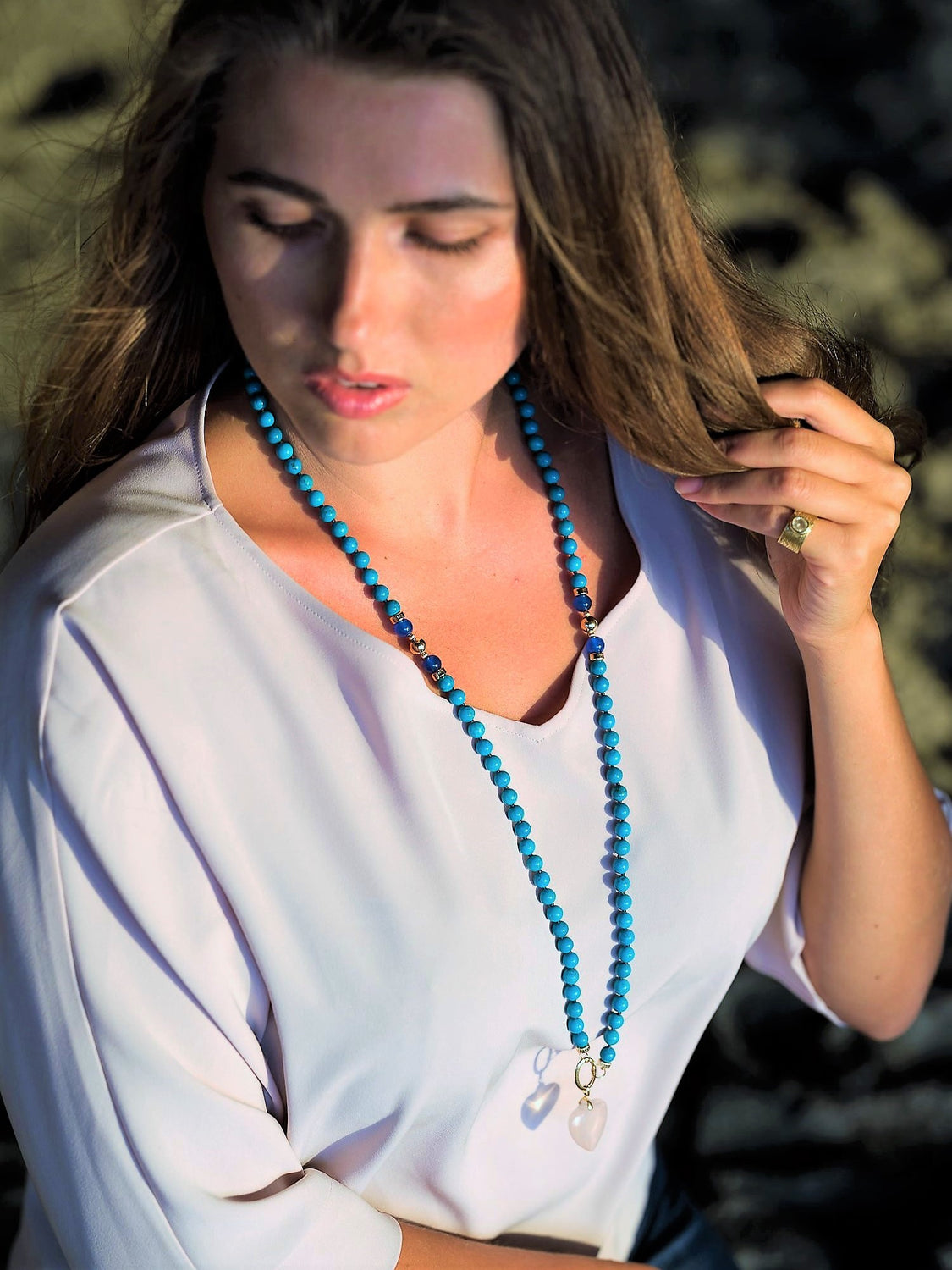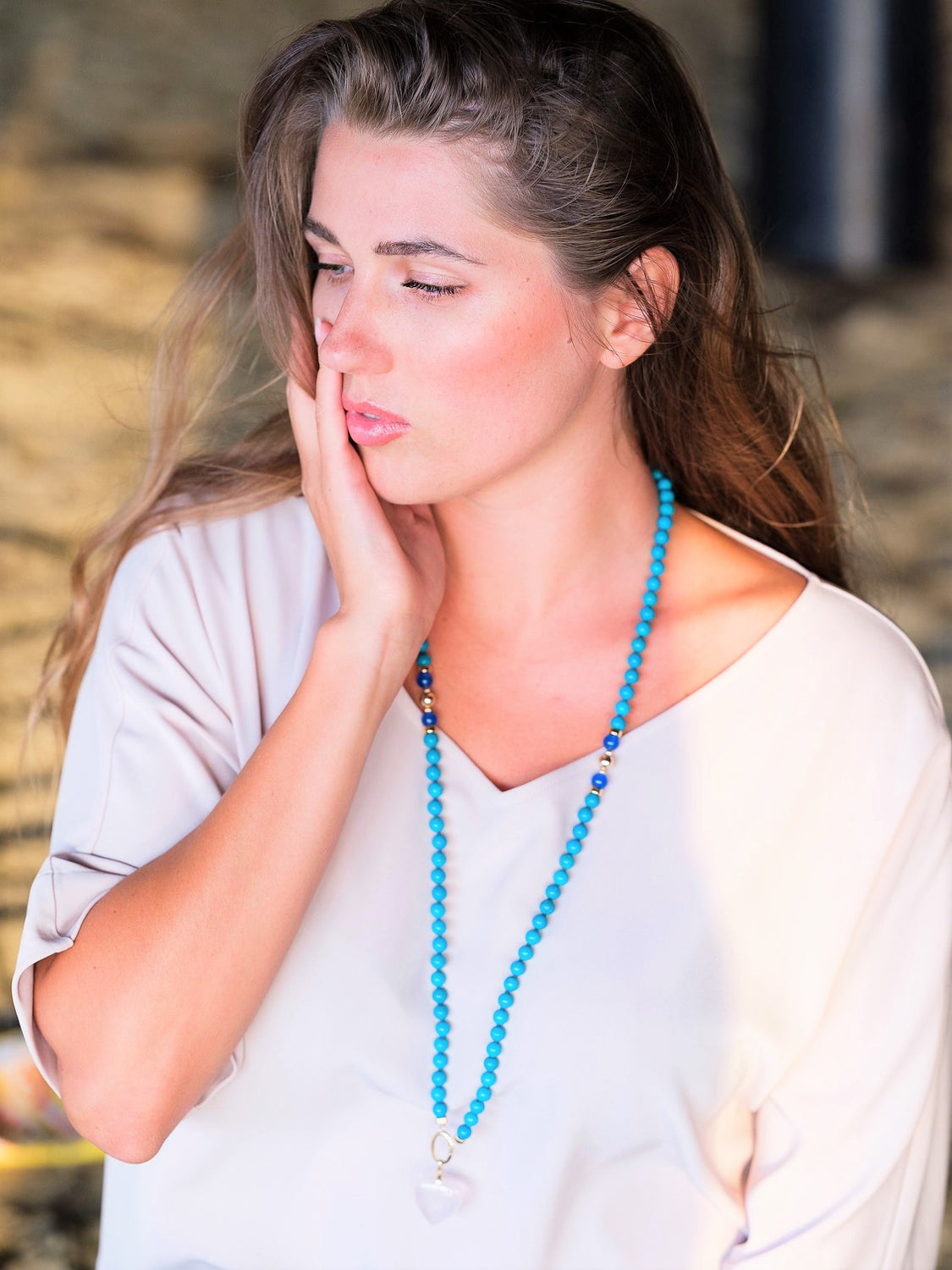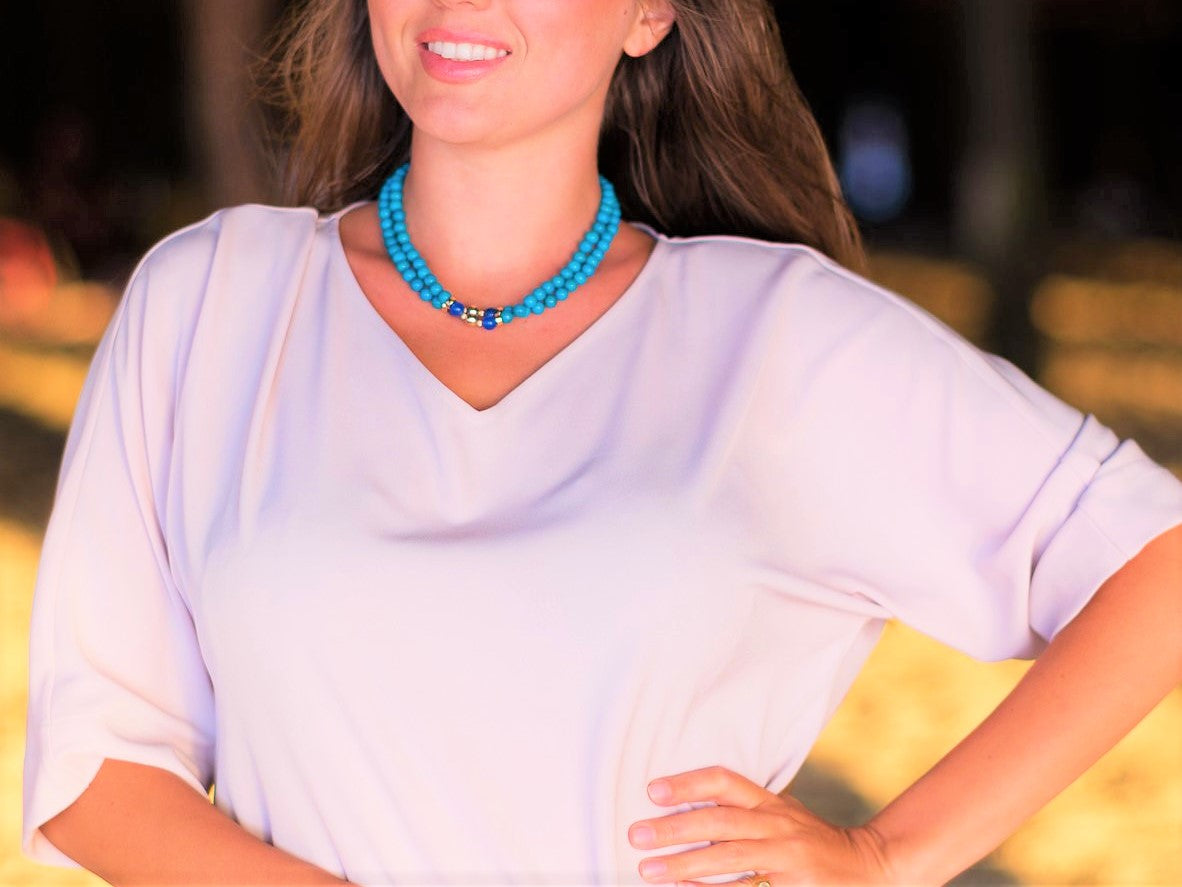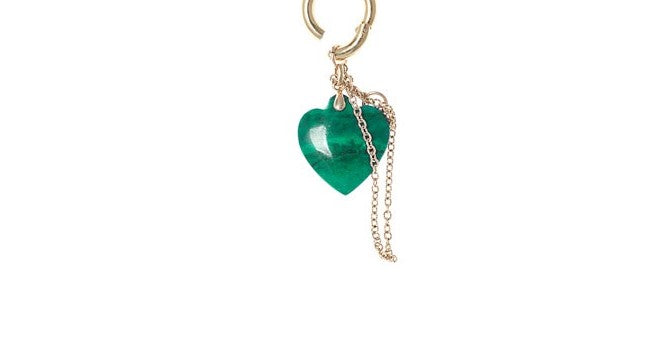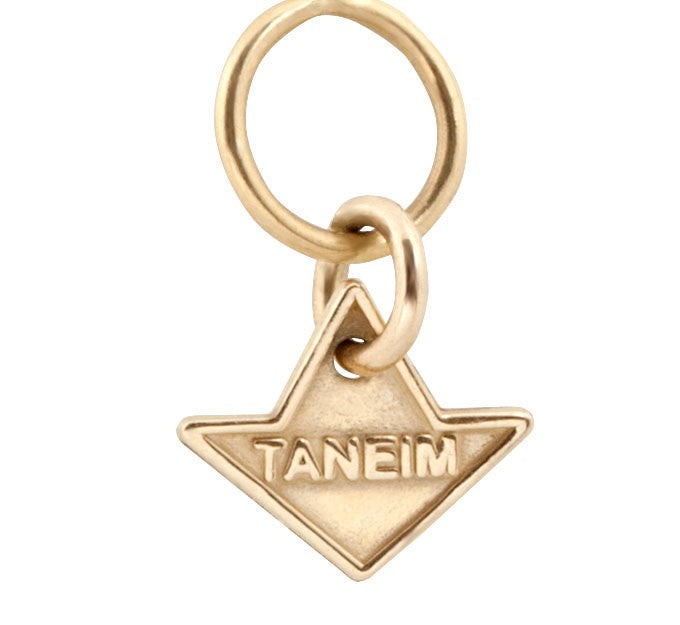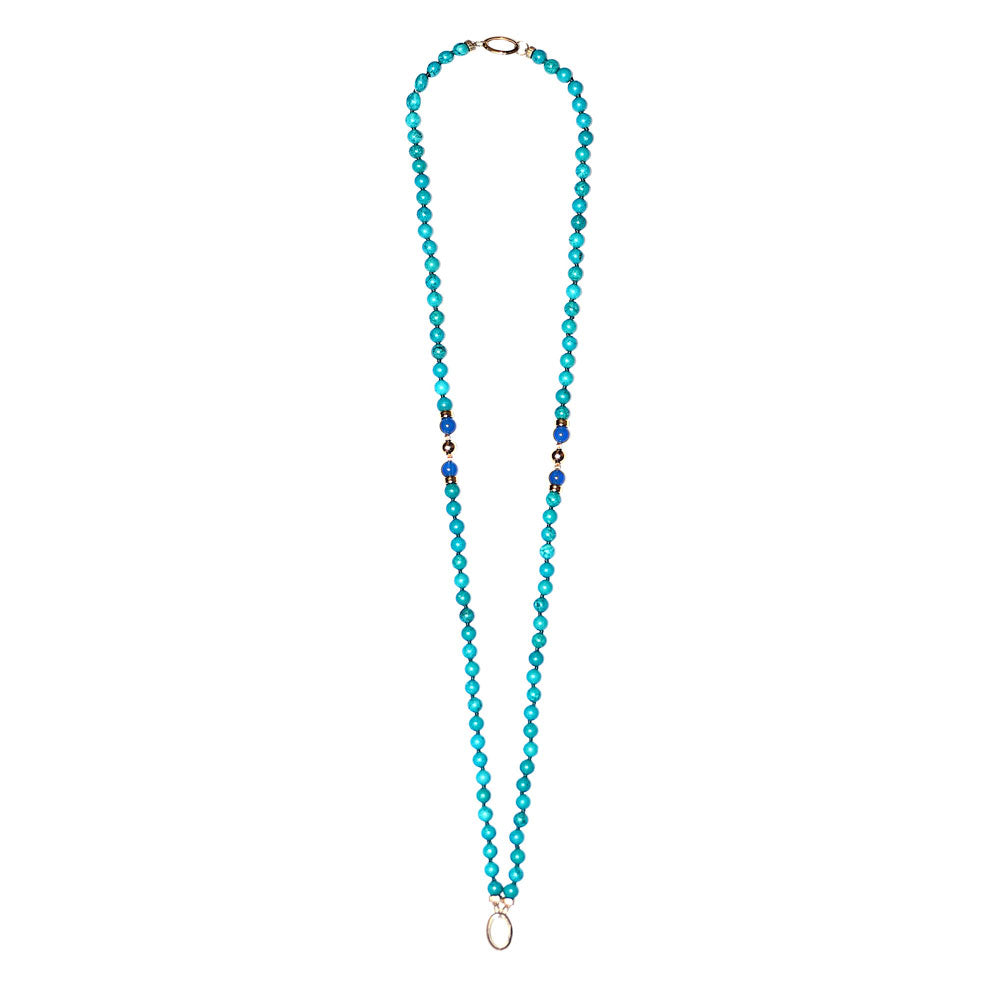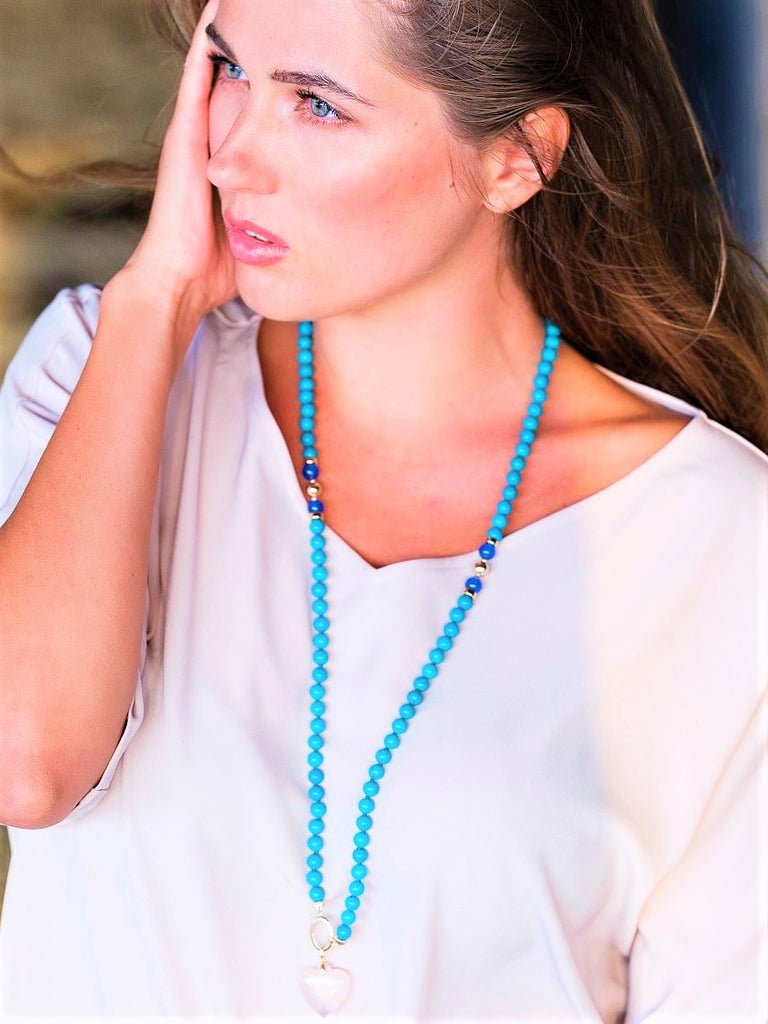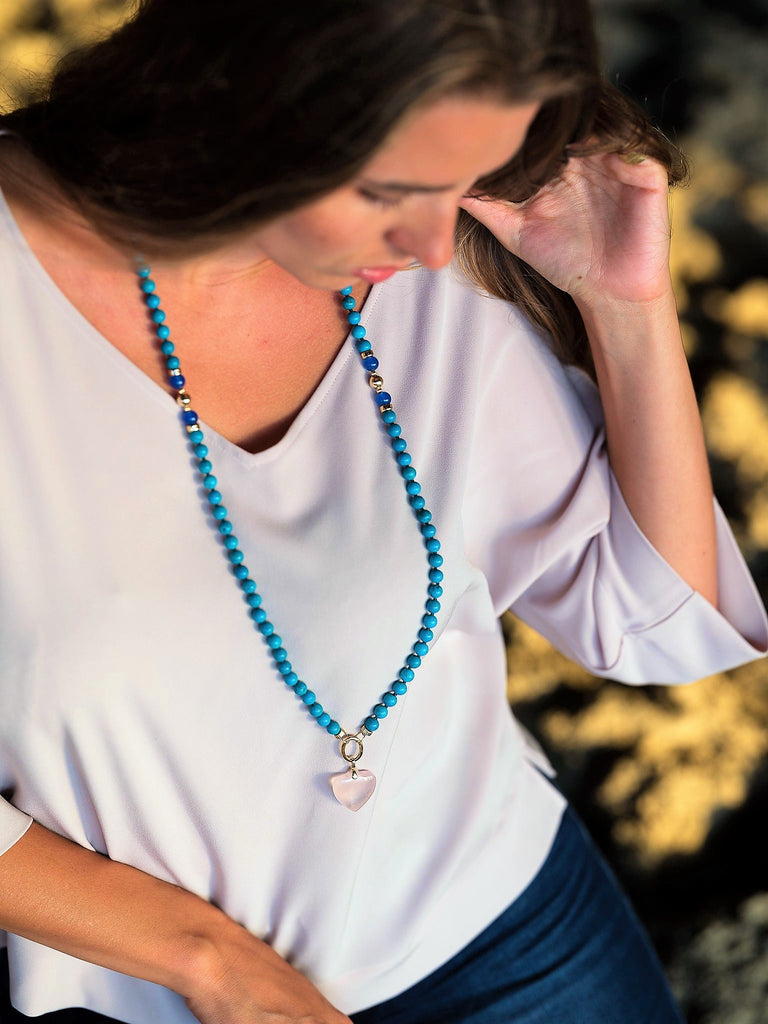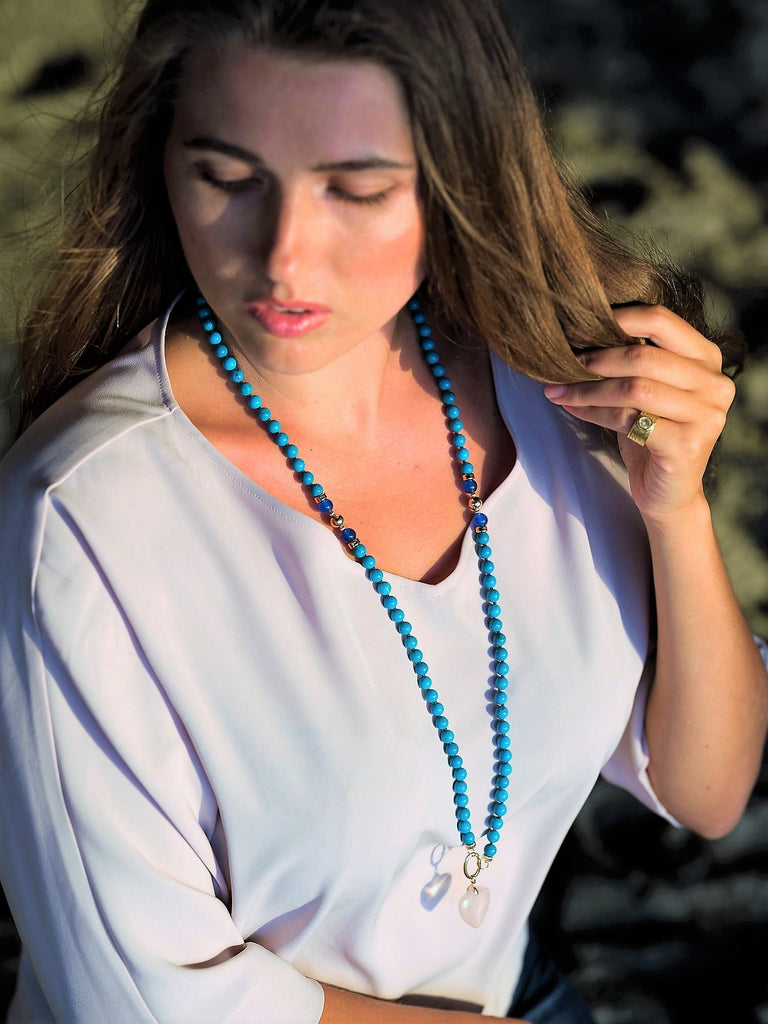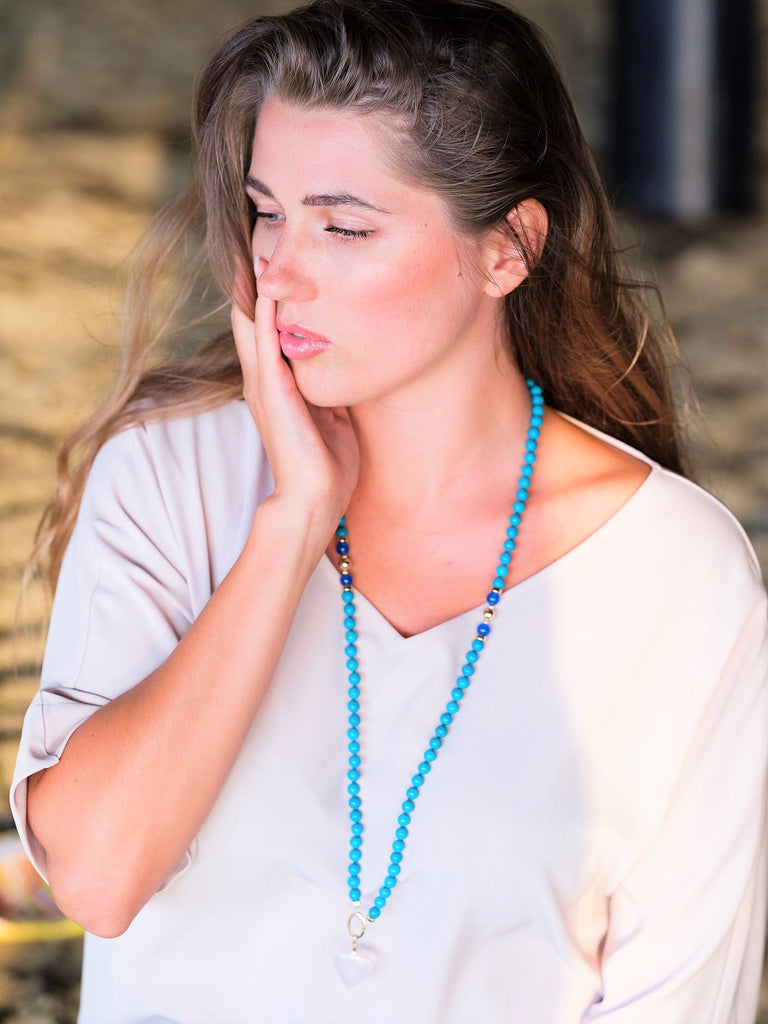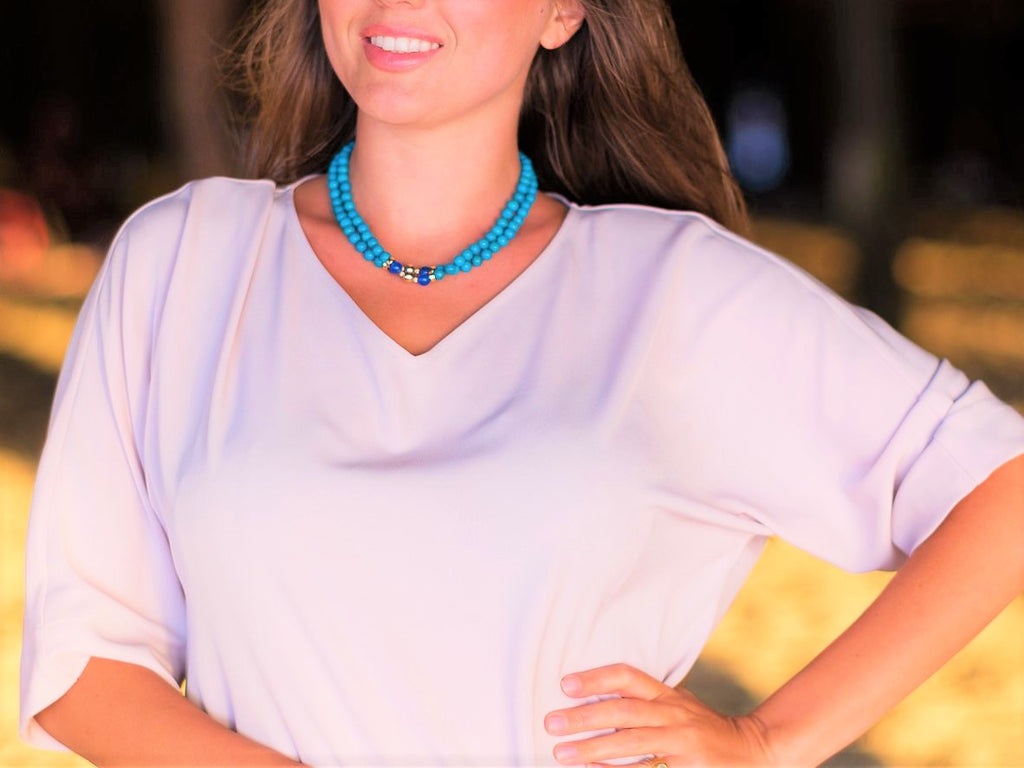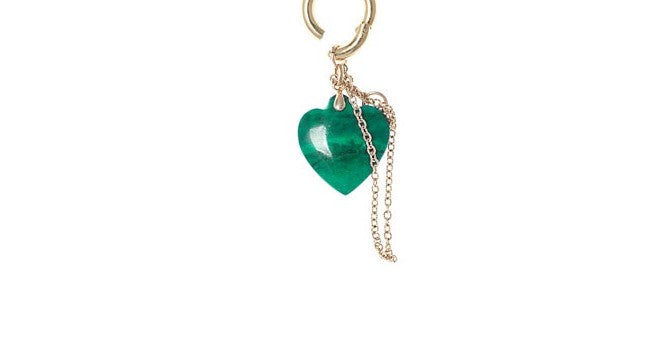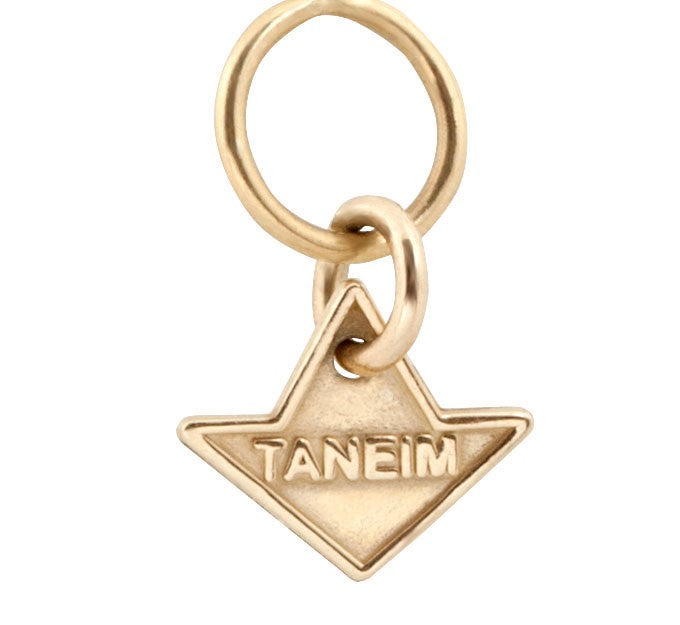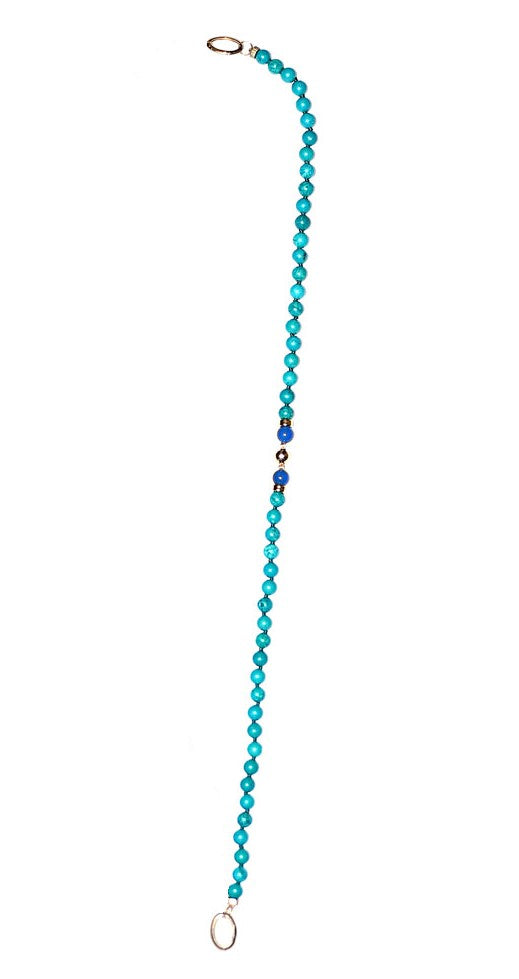 On Sale
14K YELLOW GOLD TURQUOISE" BEYOND SPIRITUAL GEM UNISEX NECKLACE - GIFT 11
Gemstones : (92) Turquoise 
(4) blue Agate
Metal : yellow gold 14K
Metal : yellow gold 18K
Professional handmade

Gift box

Taneim ID Certificate of Exclusivity

Made in USA

Natural Gemstones
Some kinds of gemstones has been heated and treated
Each gem line made with Taneim Star
Center Bead- 14K Yellow Gold
Single line comes with two round universal locks 
Pendant doesn't include
 Each Taneim Star is Numbered and comes with the Special Register Card
Turquoise
Healing Properties
Purification
Serenity
Protection
Wisdom
Balance
Strength
Friendship
Love
Positive thinking
Sensitivity
Turquoise is a mineral that is a hydrous phosphate of copper and aluminum.  Turquoise is an 11th Anniversary gemstone and vibrates to the number 1.
Turquoise is a purification stone.  It dispels negative energy and can be worn to protect against outside influences or pollutants in the atmosphere.  Turquoise balances and aligns all the chakras, stabilizing mood swings and instilling inner calm.  It is excellent for depression and exhaustion, it also has the power to prevent panic attacks.  Turquoise promotes self-realization and assists creative problem solving.  It is a symbol of friendship, and stimulates romantic love.
Turquoise aids in the absorption of nutrients, enhances the immune system, stimulates the regeneration of tissue, and heals the whole body.  It contains anti-inflammatory and detoxifying effects, and alleviates cramps and pain.  Turquoise purifies lungs, soothes and clears sore throats, and heals the eyes, including cataracts.  It neutralizes over acidity, benefits rheumatism, gout, stomach problems, and viral infections.
In addition to the generic healing properties of Turquoise, specific colors have additional attributes:
Yellow Turquoise
Yellow Turquoise is formed by the inclusion of iron.
Yellow Turquoise helps to connect with spirit and brings the energy of the sky down to earth.