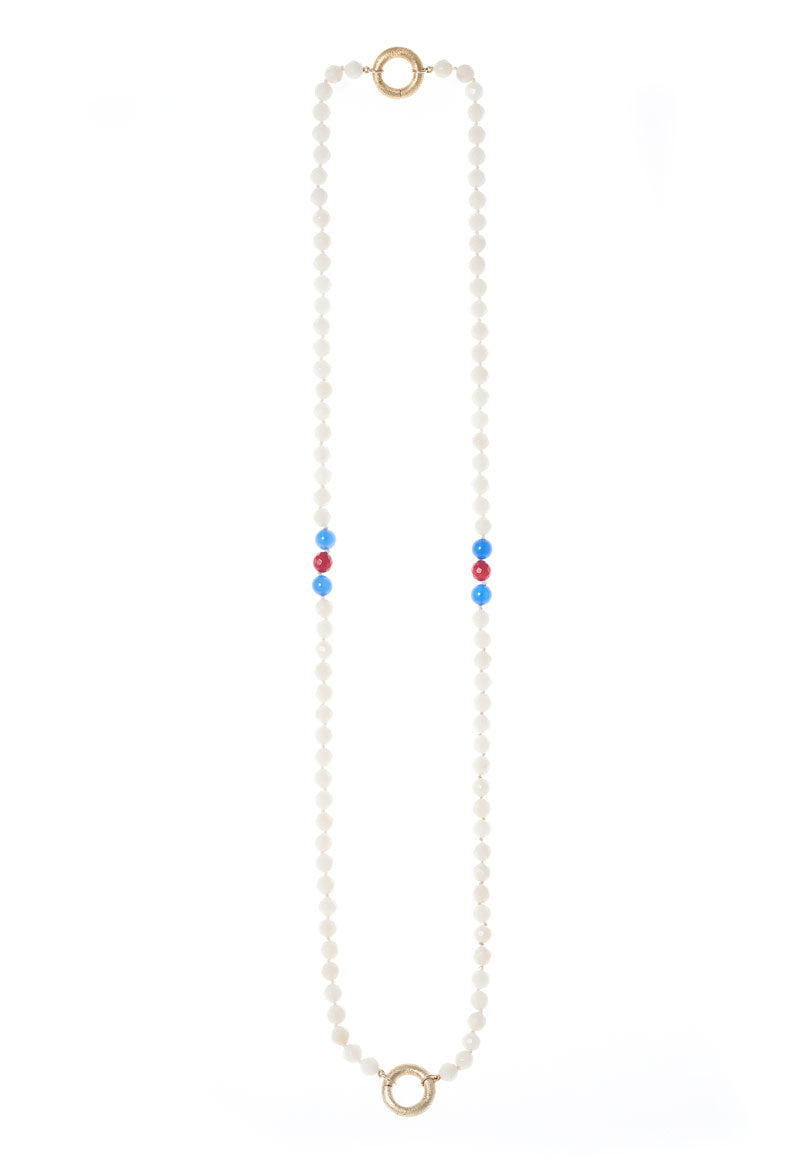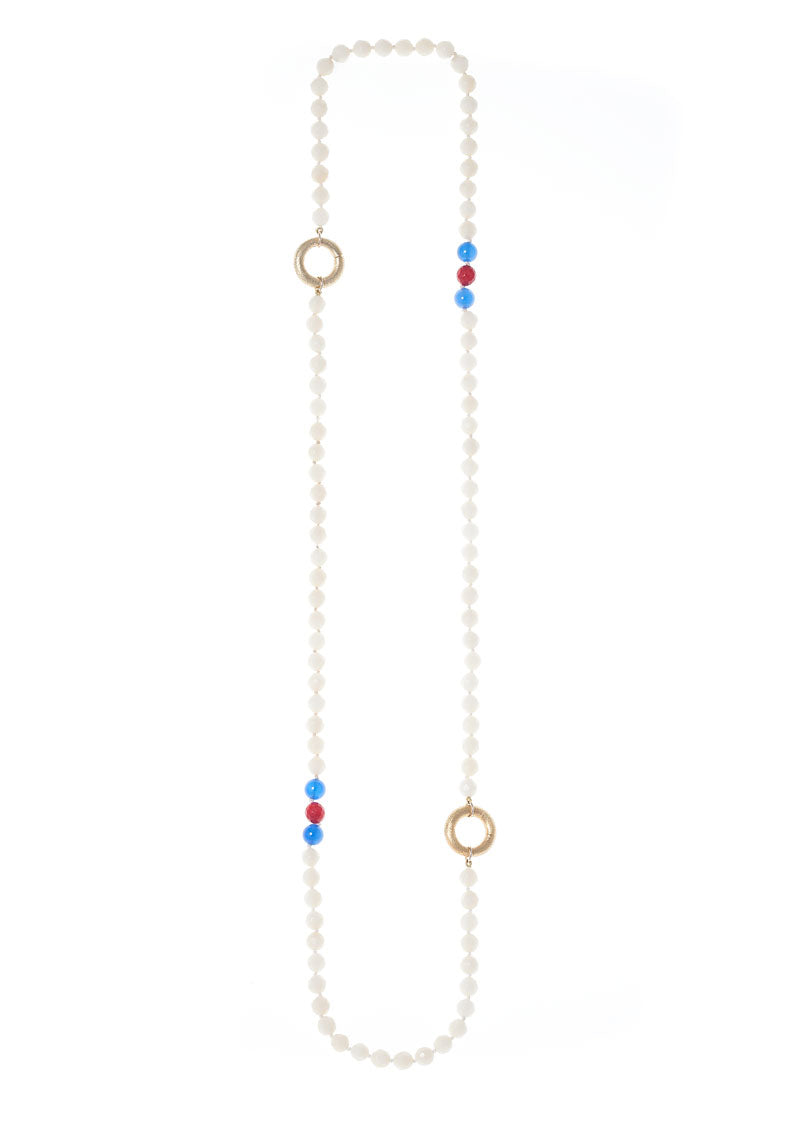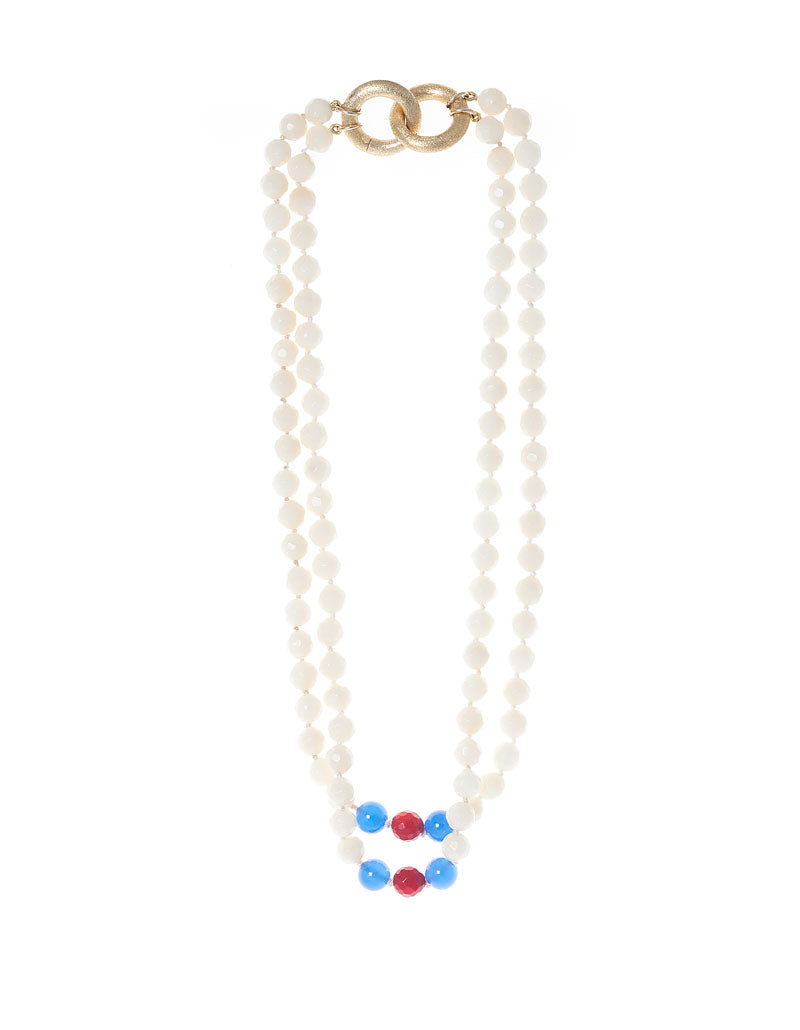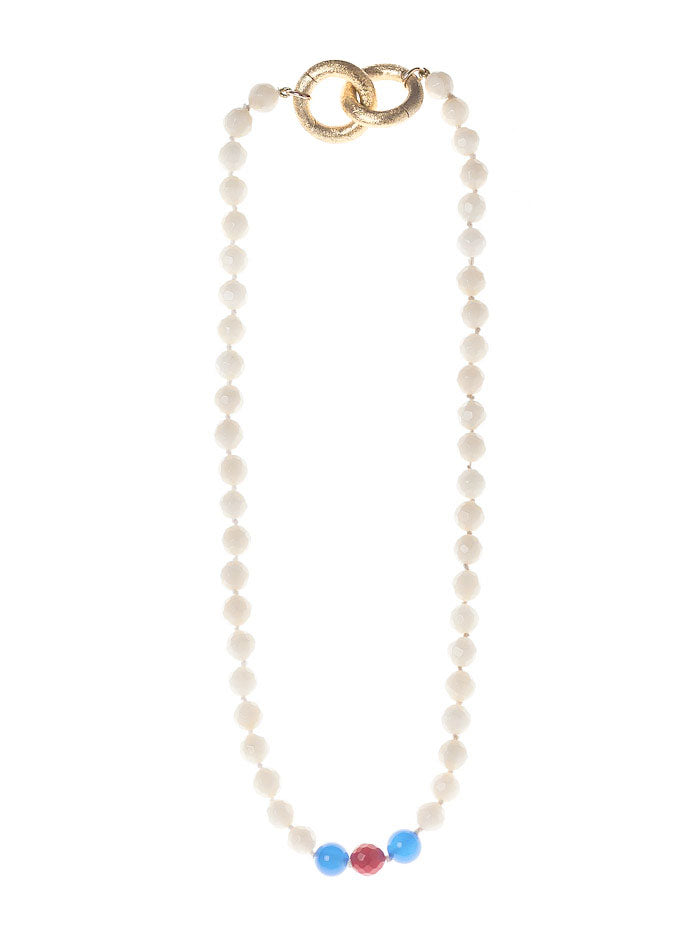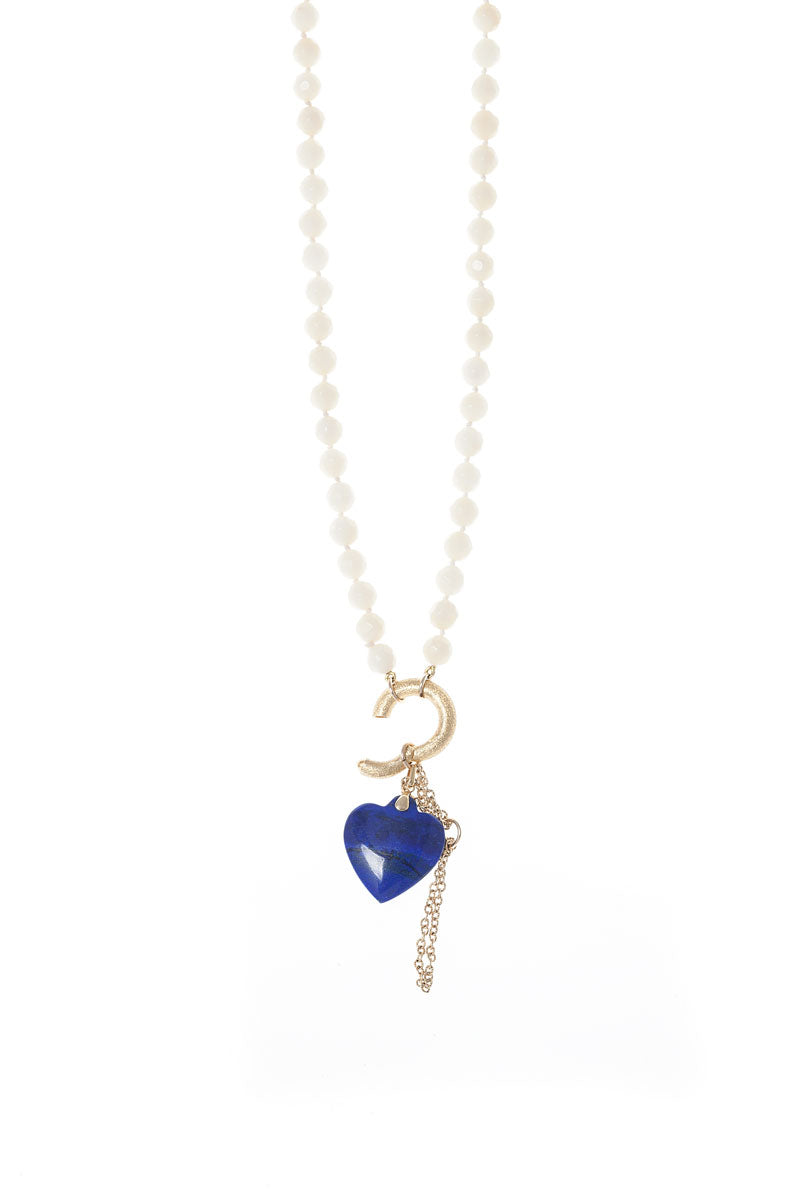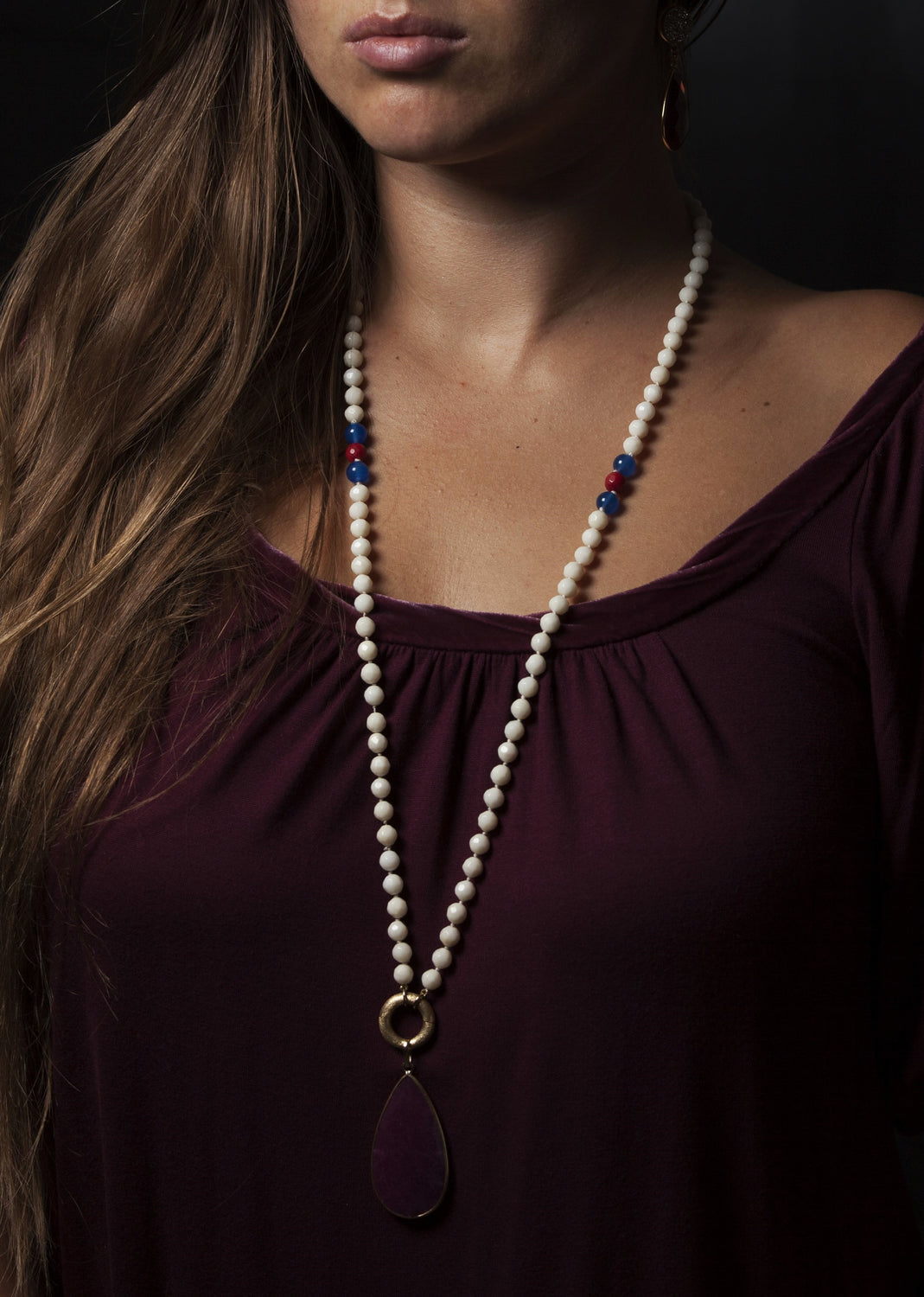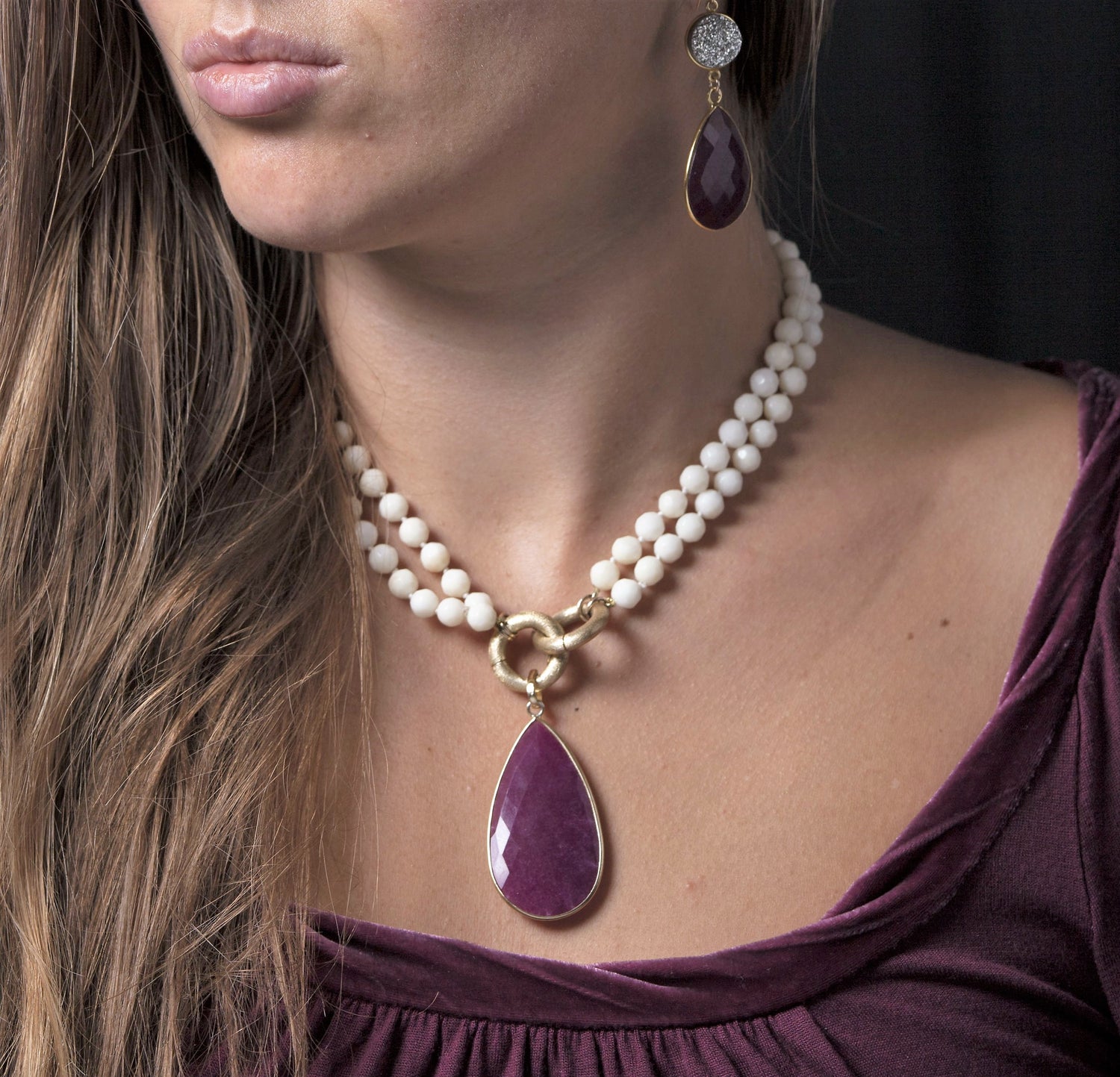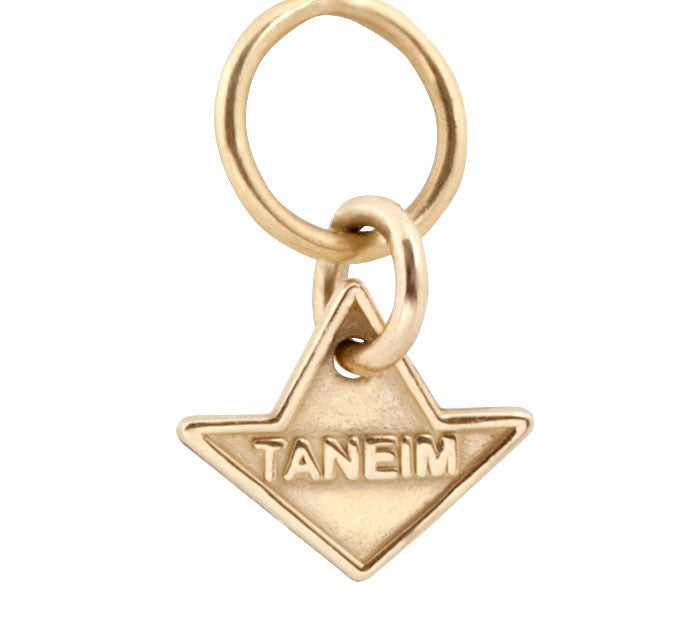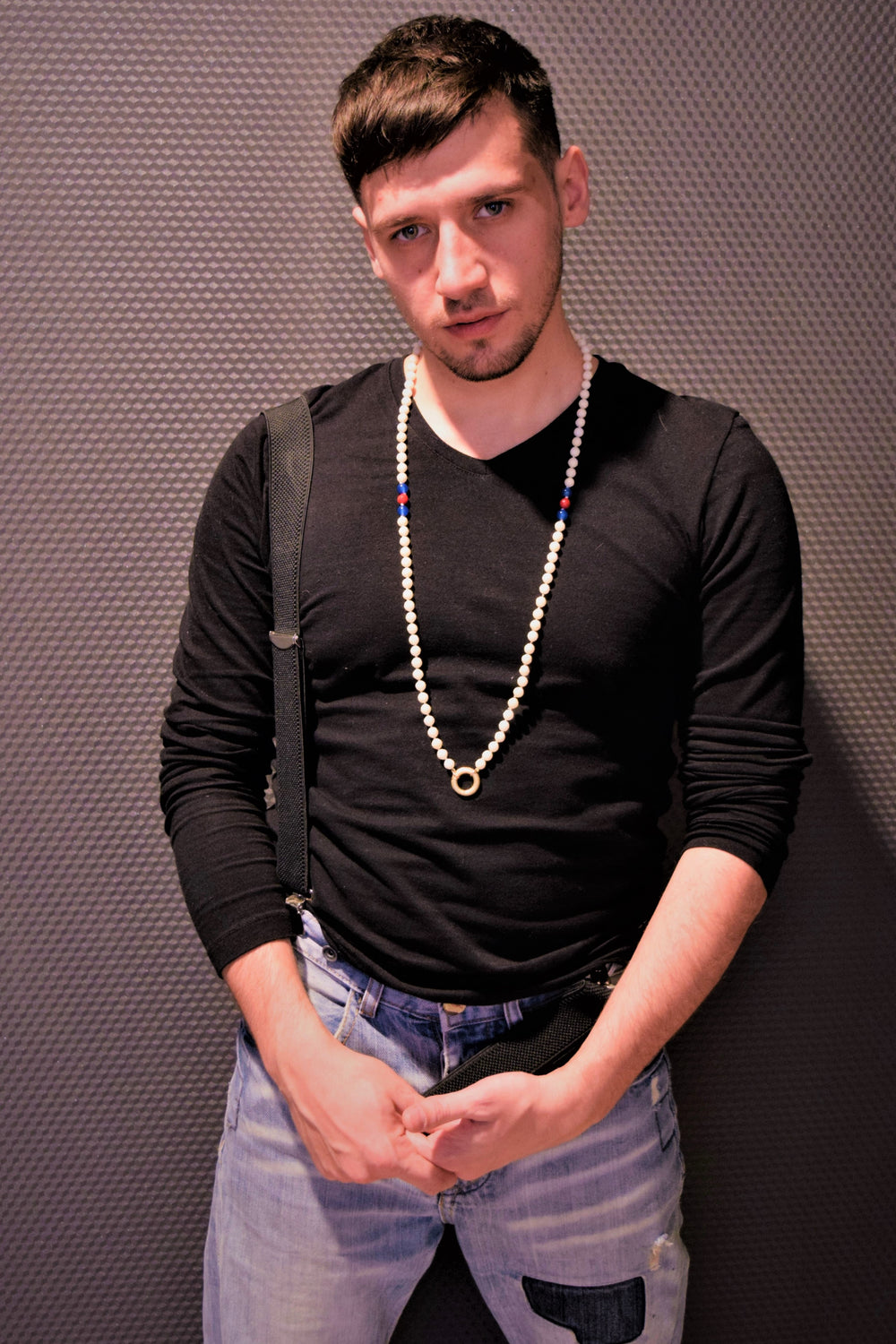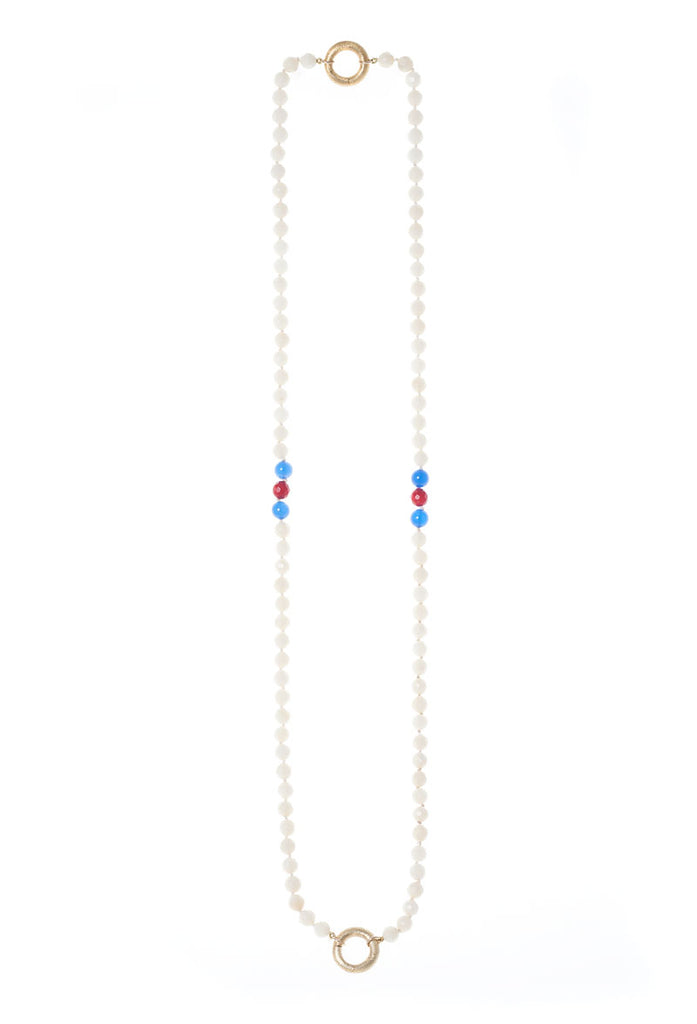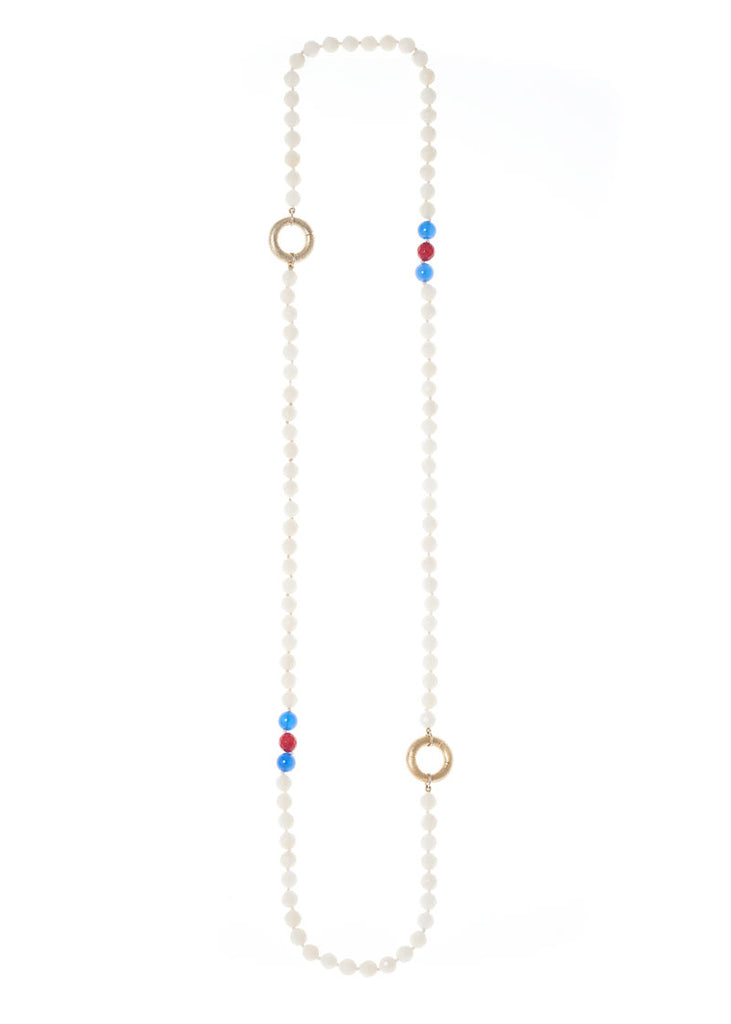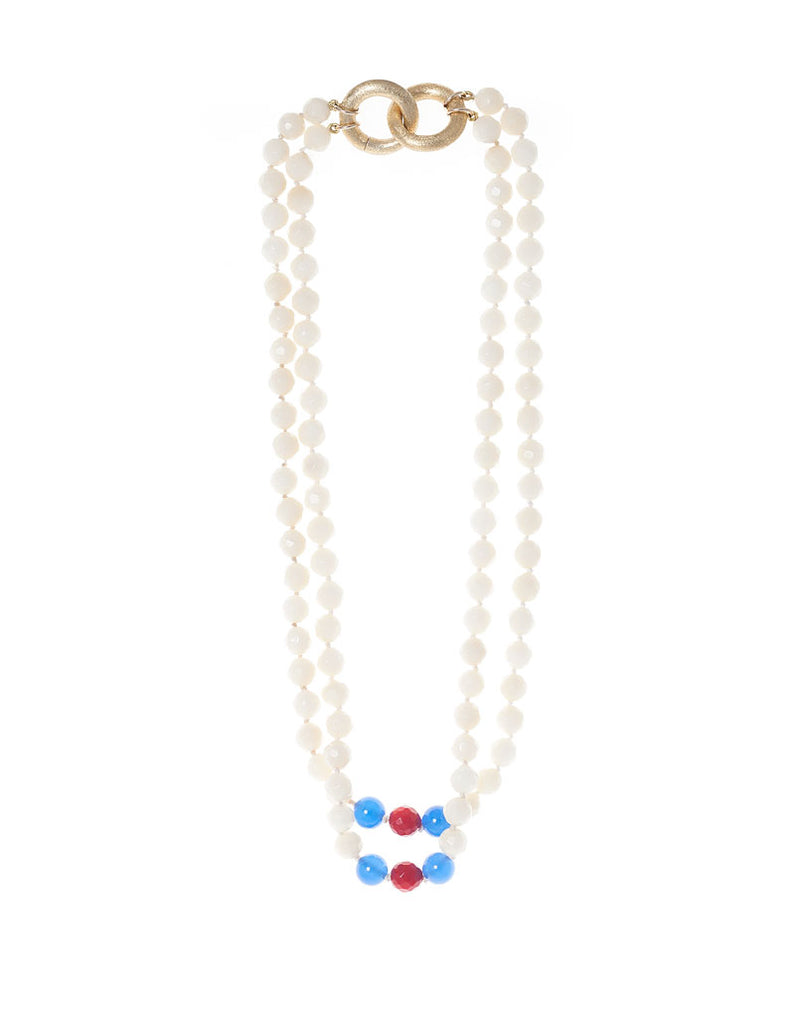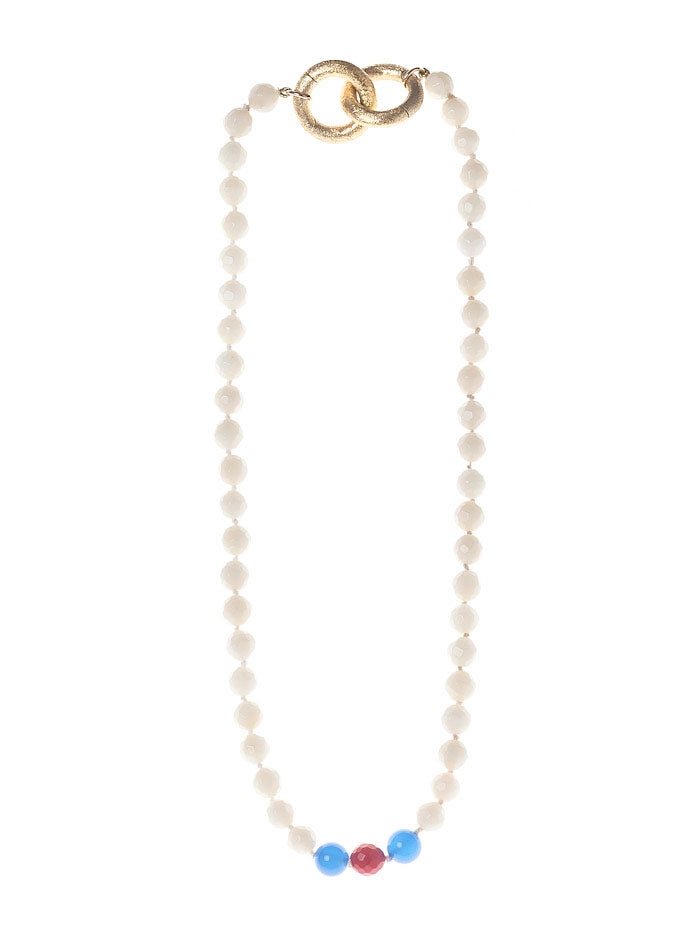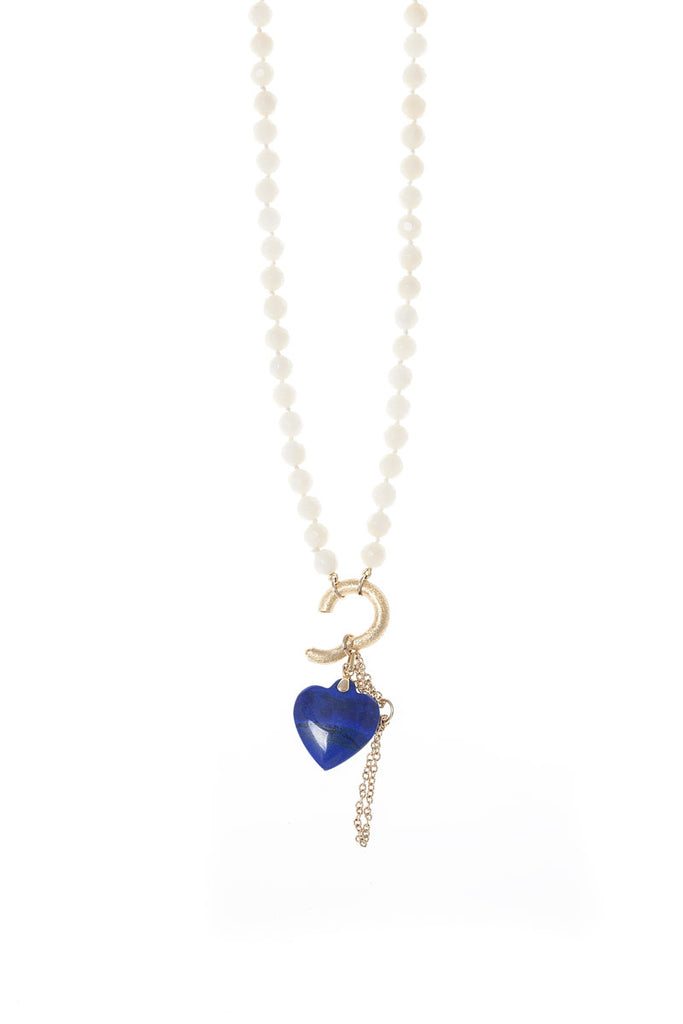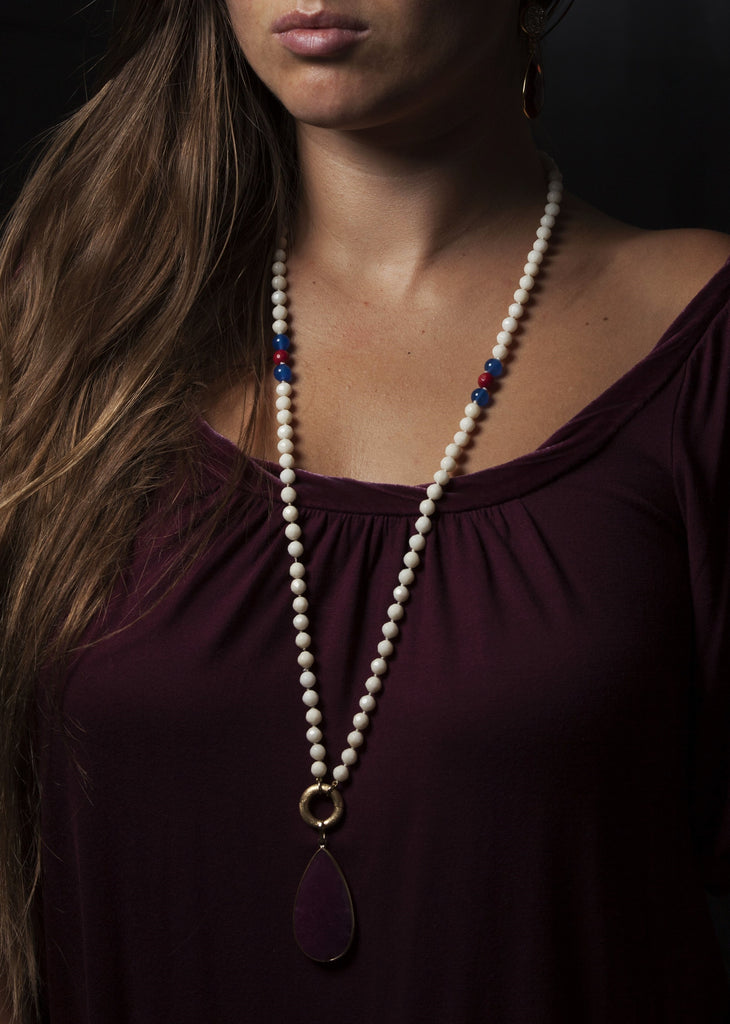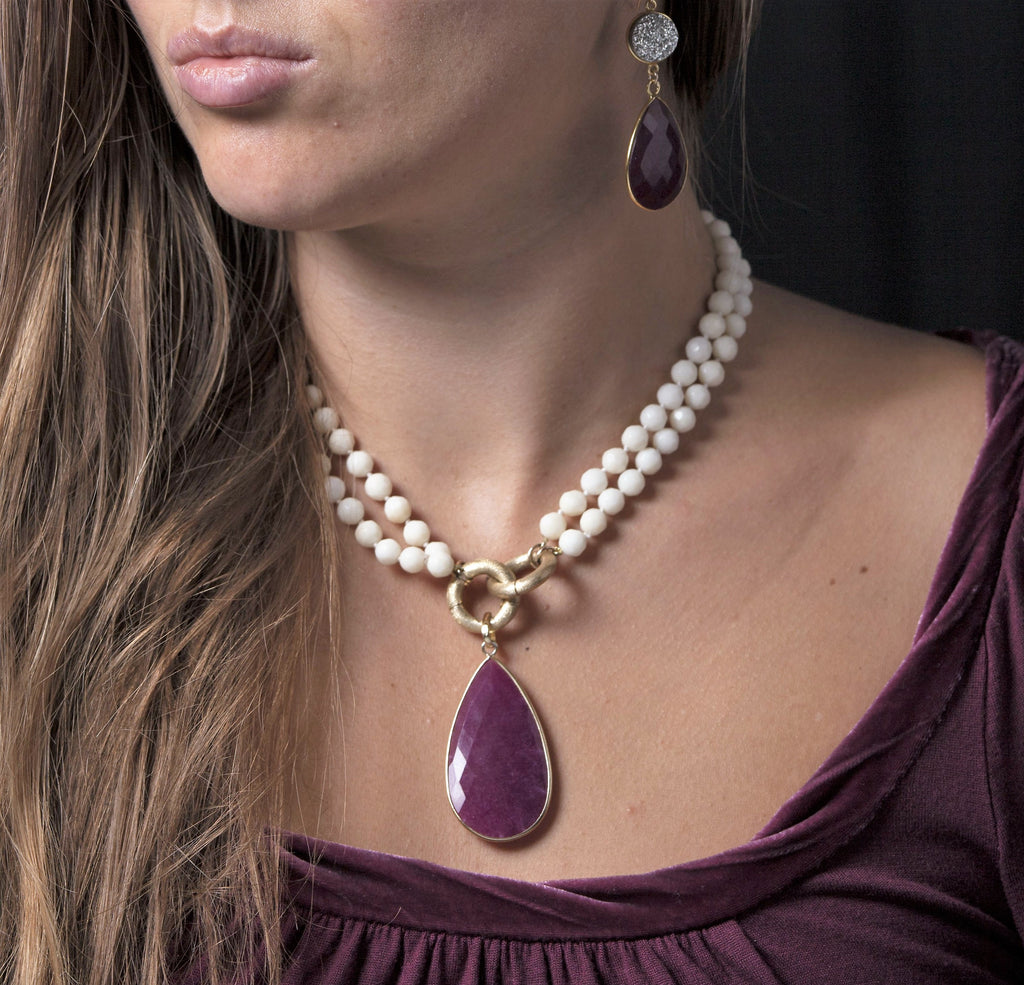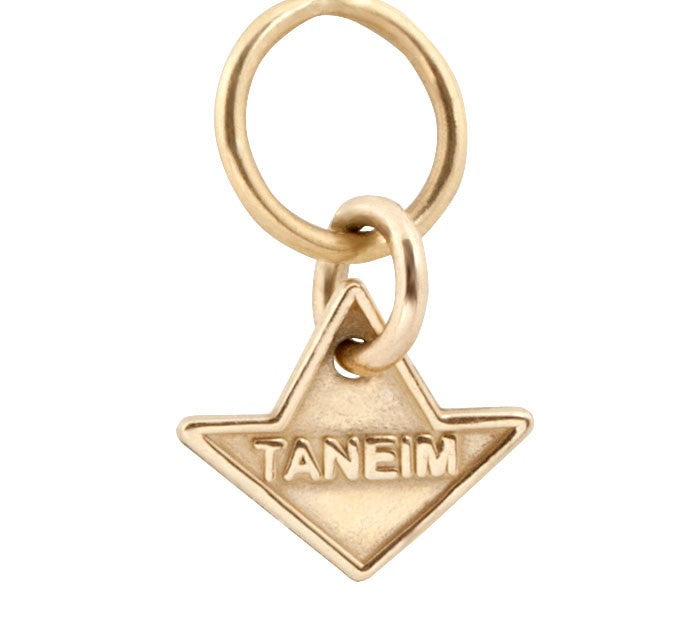 On Sale
14K YELLOW GOLD PLATED SILVER WHITE" GEM UNISEX BEYOND NECKLACE - GIFT 11
The idea of creation the gift collection goes through pure love between man and woman, that's why this collection is unisex, perfect for her and him.
There are eleven necklaces in the collection "Gift 11"            
"White" Necklace
Gemstones: (92) white coral (Natural White Coral has been heated and treated)
(2) red coral (Natural Red Coral has been heated and treated)
Gem Shape: Round facet Round smooth
Carat T.W. Gemstones: 351,00
Metal: 925 silver high polished and gold plated
Professional handmade

Gift box

Taneim ID Certificate of Exclusivity

Made in USA

Each gem line made with Taneim Star
 Each Taneim Star is Numbered and comes with the Special Register Card
Gems Observation :
CORAL
Chemical Composition : Са(СО)3
Absorbs negative energy
Platonic love
Friendship
Community
Creativity
Passion
Romantic love
Wisdom
Optimism
Enthusiasm
Balance
Relaxation
Protection
Safe travel on water
Coral represents diplomacy and concurrence.  It quiets the emotions and brings peace to within the self.  Facilitates intuition, imagination and visualization.  Coral expedites and accelerates the transfer of knowledge.
Coral strengthens the circulatory system and the bones of the body.  It stimulates tissue regeneration and nourishes the blood cells.  Treats disorders of the spinal canal, the alimentary canal, the nervous system, and the thalamus.