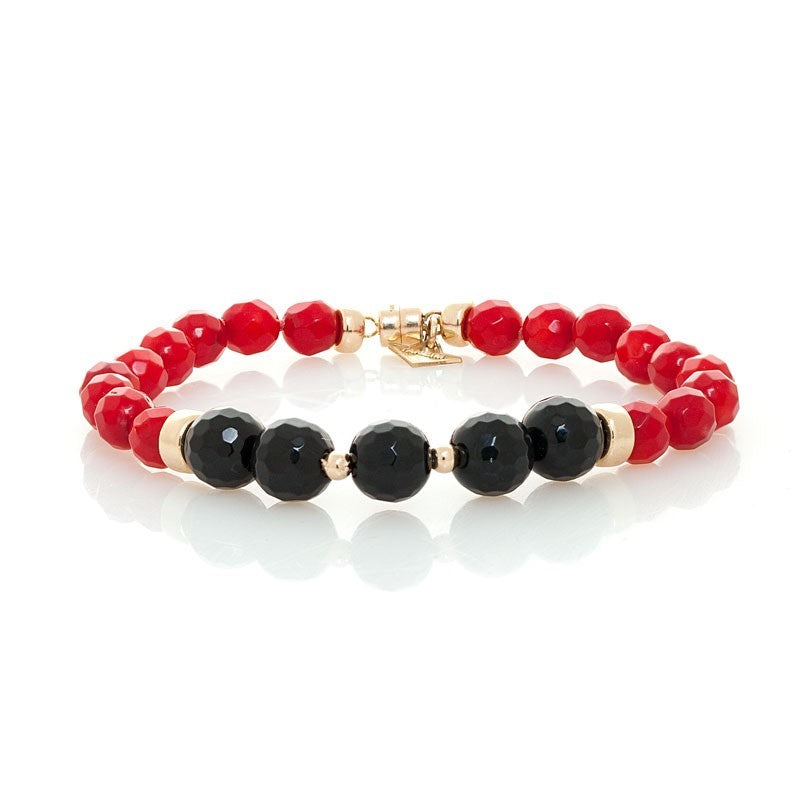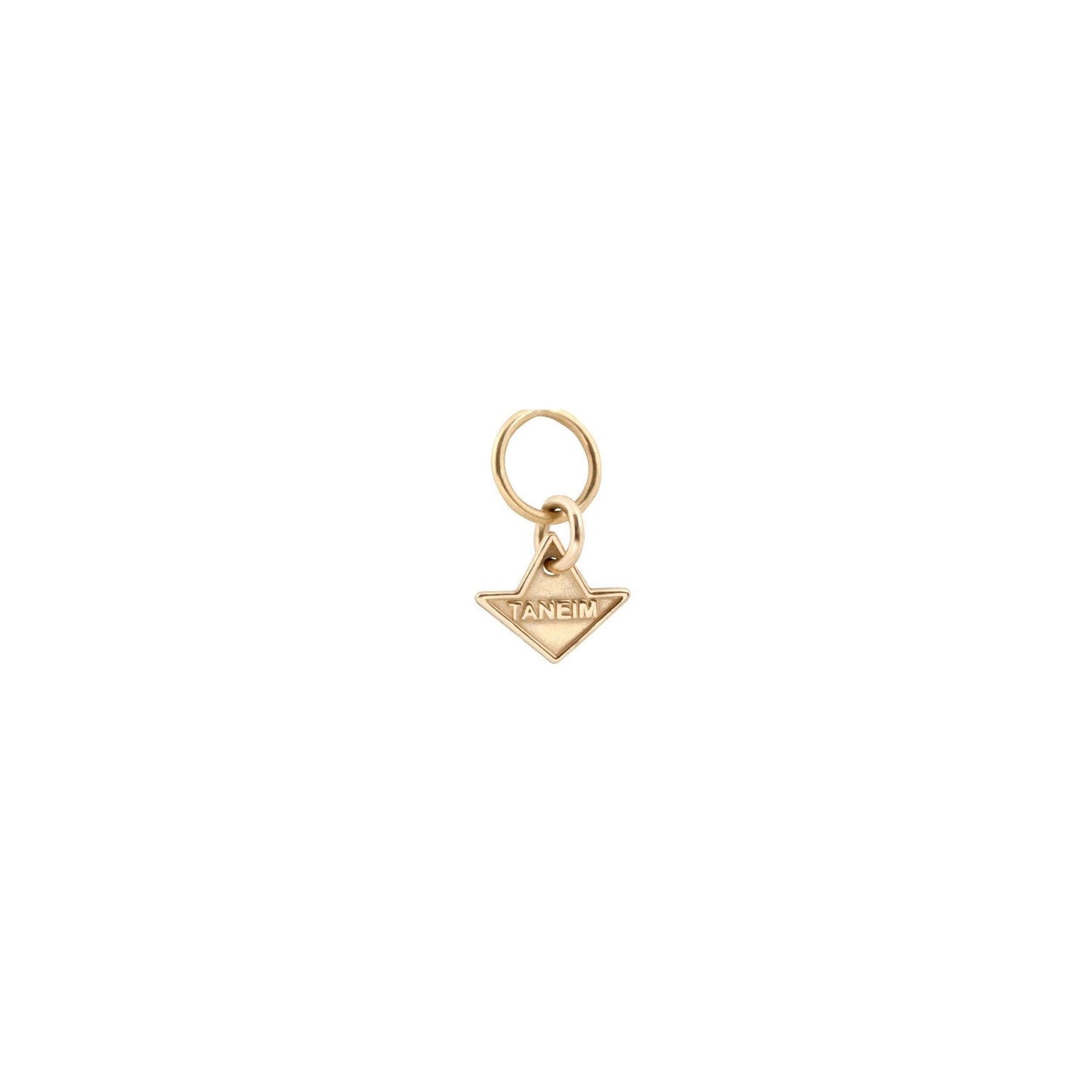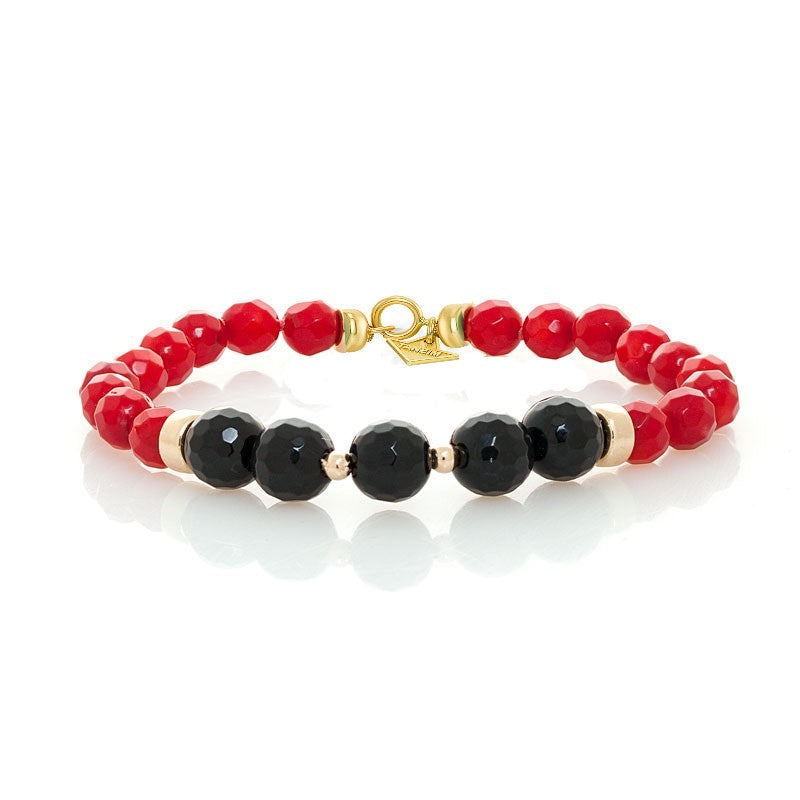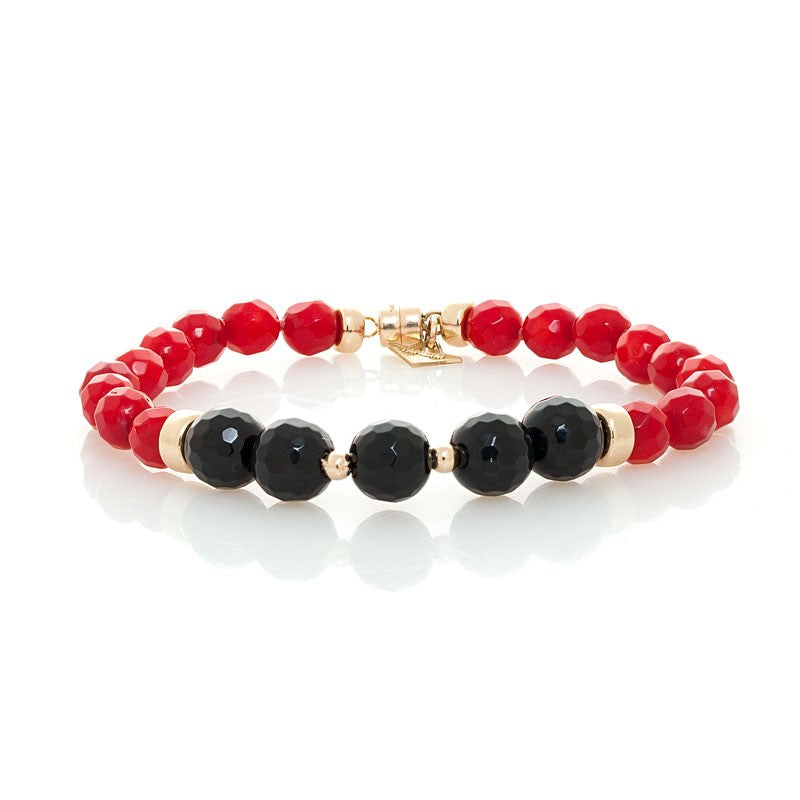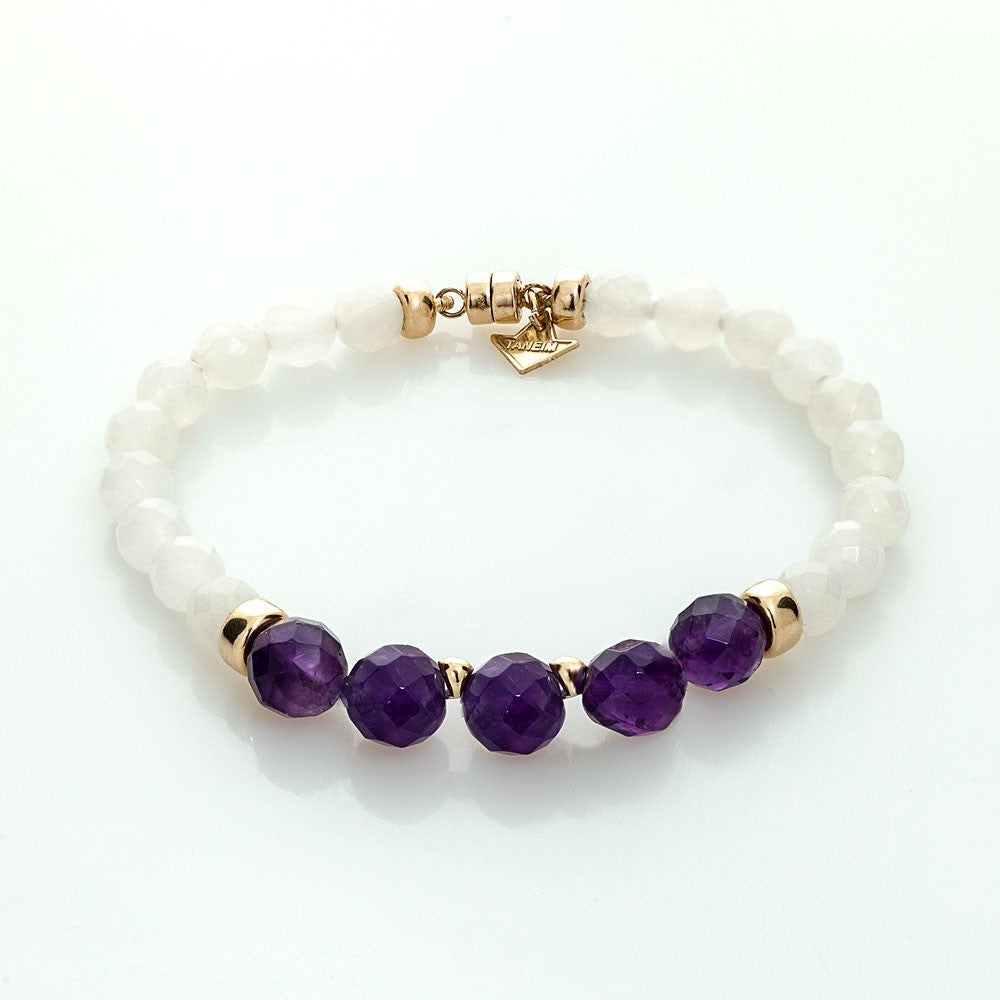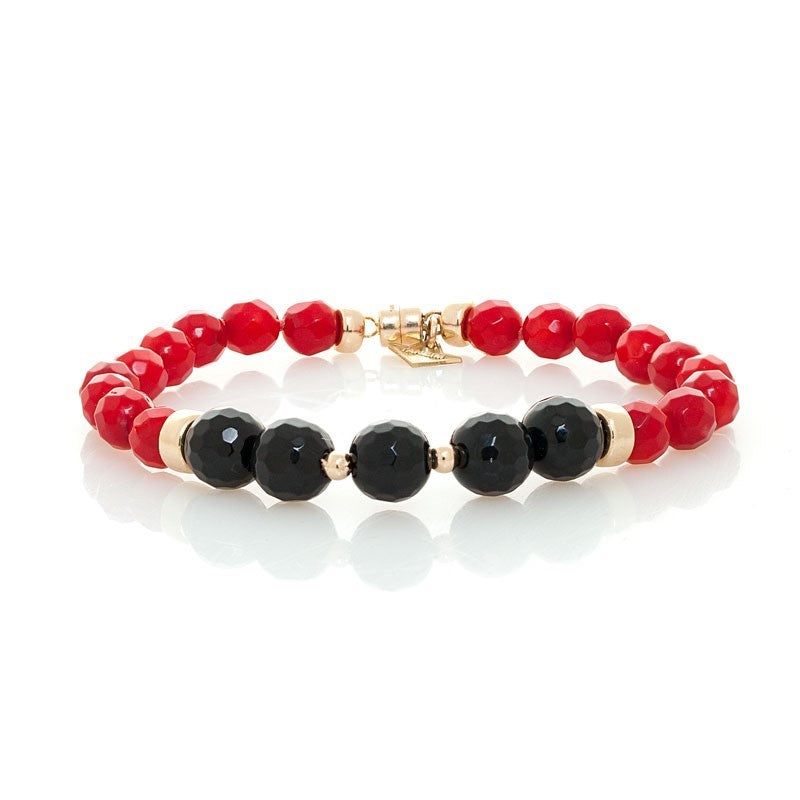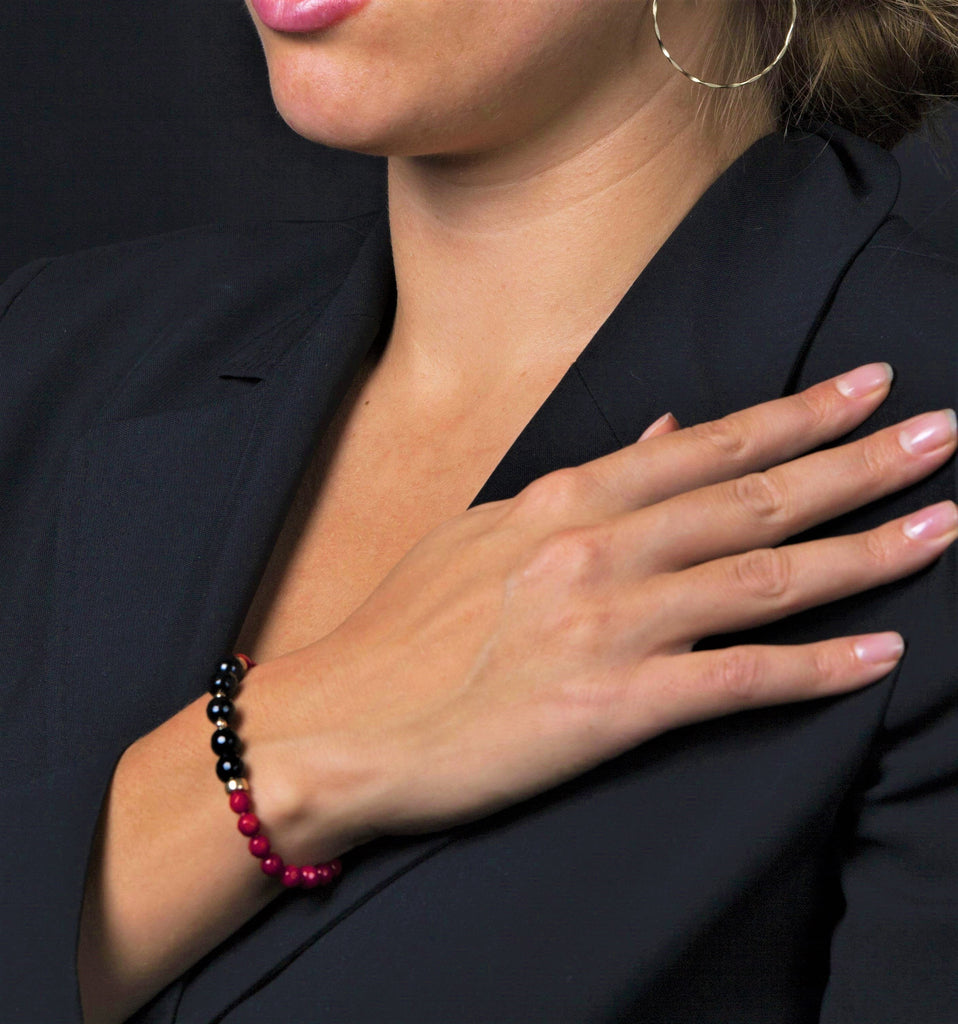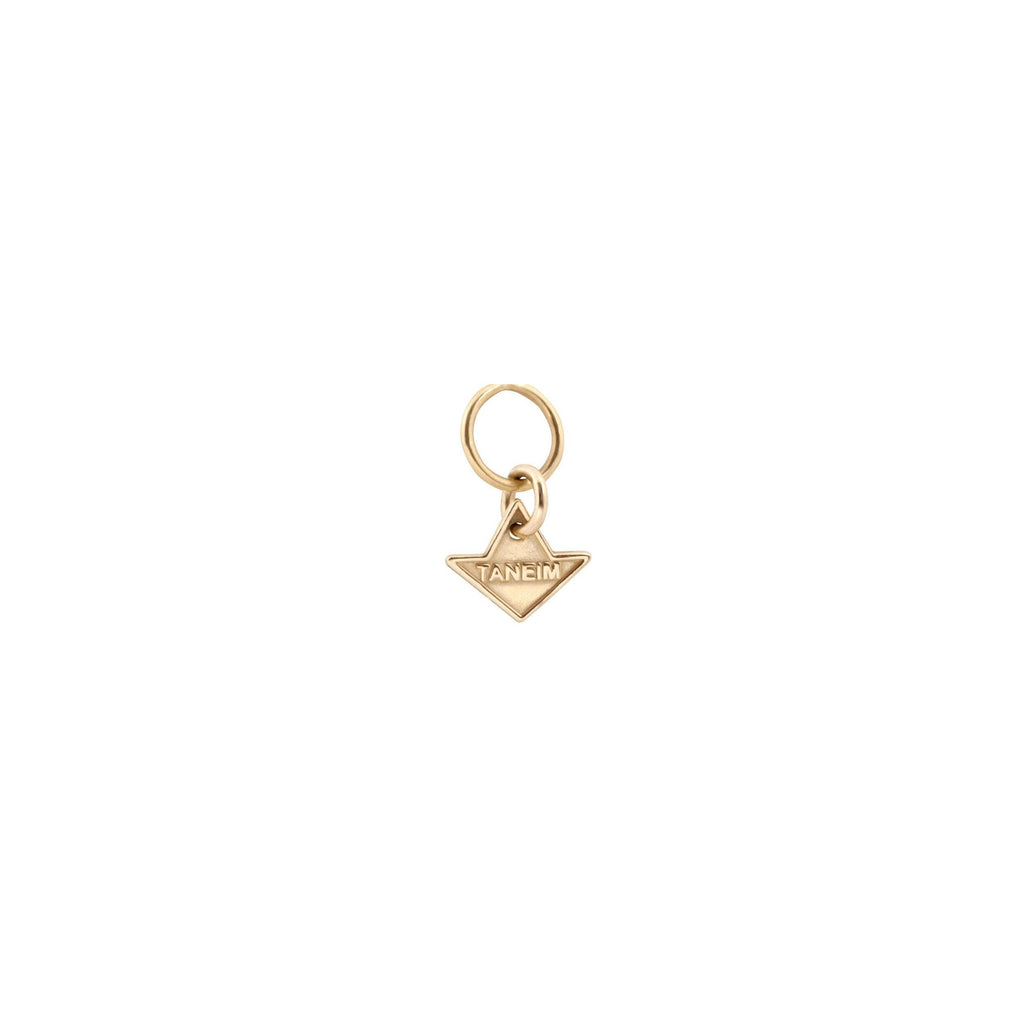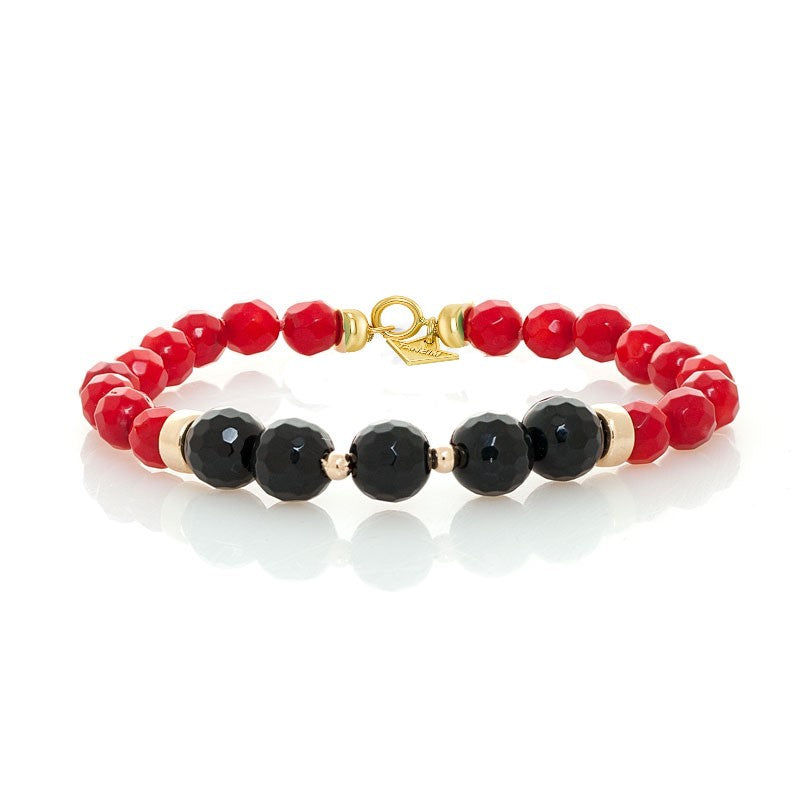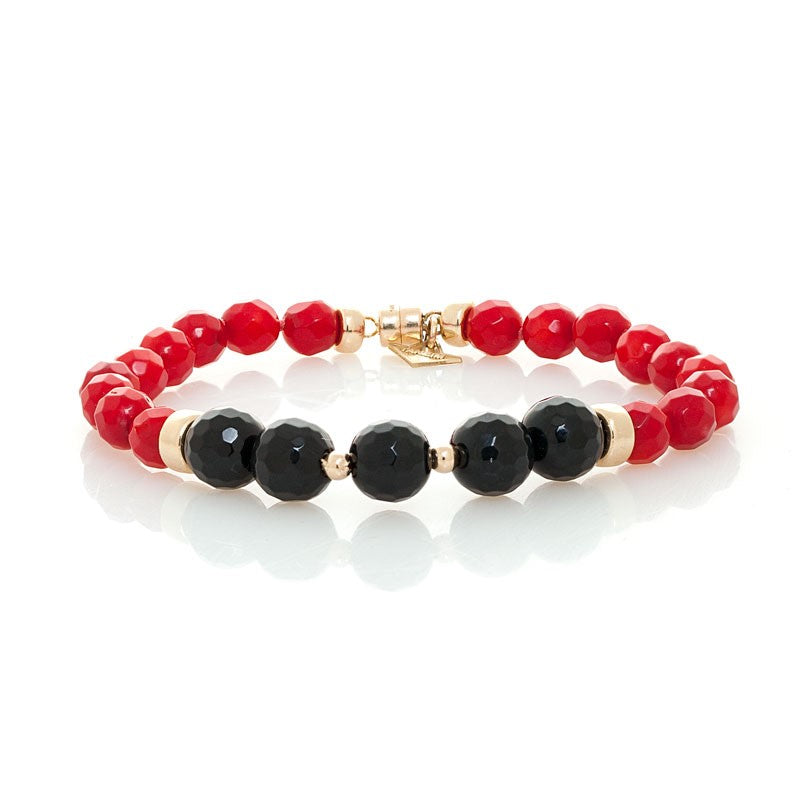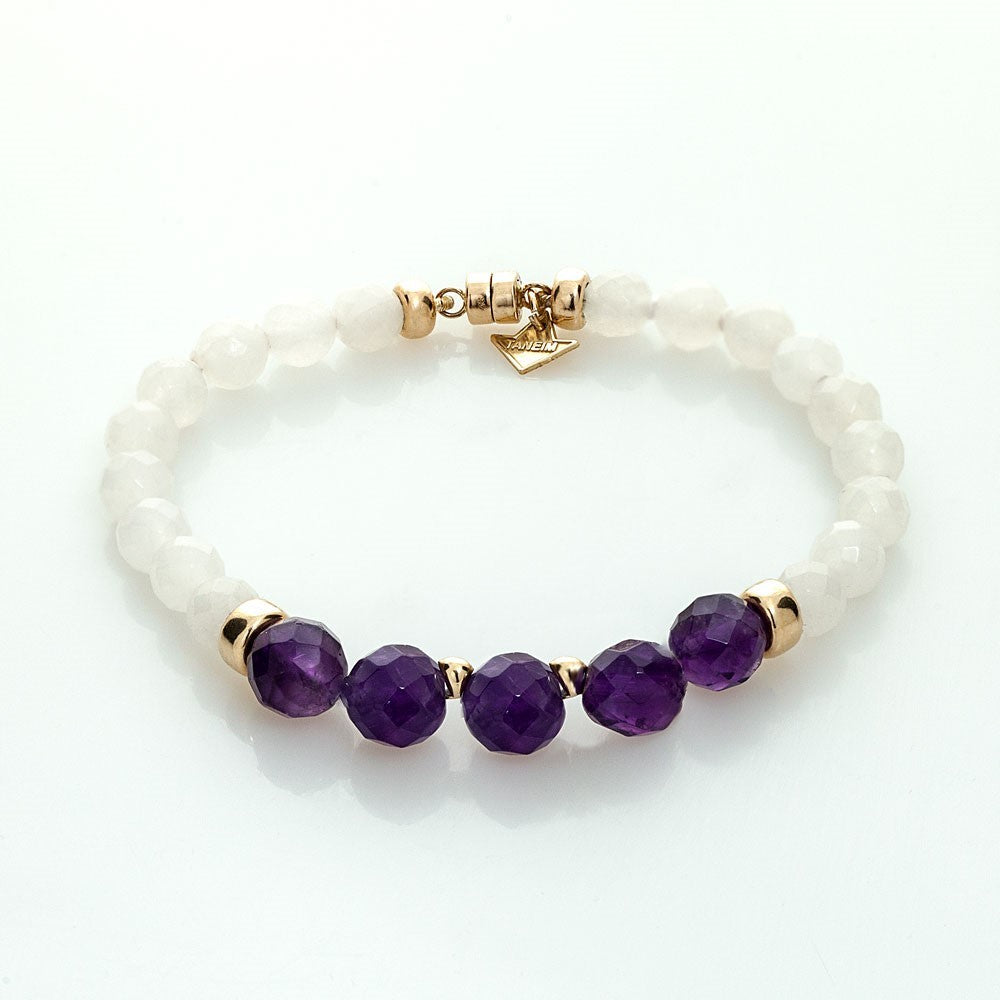 On Sale
14K YELLOW GOLD GEM BEADED BRACELET - THE TOUCH
"THE TOUCH" is tender touch on your hand by black Agate and Red coral. There are five bracelets in the collection. This collection it is unique colors and gem sizes combination made with 18k and 14k yellow gold . 
Bracelet: Touch "Black on Red"
The touch of red and black will complete any of your classic style . This bracelet made with black agate, red coral and yellow gold.

Gemstones: (5) Black Agates , (

18) Red Corals

Gems shape: Round facet                                                          

Carat total weight: 44.00


Metal: 18K and 14K yellow gold

Professional handmade

Taneim ID Document

Natural Gemstones
Some kinds of gemstones heated (AND) treated

Made with Taneim Star
 Each Taneim Star is Numbered and comes with the Special Register Card
CORAL
Chemical Composition : Са(СО)3
Typical colors - Black, pink, red, white, blue
Absorbs negative energy
Platonic love
Friendship
Community
Creativity
Passion
Romantic love
Wisdom
Optimism
Enthusiasm
Balance
Relaxation
Protection
Safe travel on water
Coral represents diplomacy and concurrence.  It quiets the emotions and brings peace to within the self.  Facilitates intuition, imagination and visualization.  Coral expedites and accelerates the transfer of knowledge.
Coral strengthens the circulatory system and the bones of the body.  It stimulates tissue regeneration and nourishes the blood cells.  Treats disorders of the spinal canal, the alimentary canal, the nervous system, and the thalamus.
Agate
Chemical Composition SiO2 
Agate Healing Properties
Love
Abundance
Wealth
Good luck
Longevity
Acceptance
Courage and strength
Protection, security and safety
Balance
Harmony
Generosity
 Appreciation of nature
A natural form of silicon dioxide, Agate is a variety of Chalcedony.
 Effects all chakras, depends of color
Typical colors - Clear or milky white, white to grey, light blue, orange to red, black
Agate is an excellent stone for re-balancing and harmonizing body, mind and spirit.  It cleanses and stabilizes the aura, eliminating and transforming negativity.  Agate enhances mental function, improving concentration, perception and analytical abilities.  It soothes and calms, healing inner anger or tension and creates a sense of security and safety.
Agate heals the eyes, stomach and uterus; cleanses the lymphatic system and the pancreas; strengthens blood vessels and heals skin disorders.
In addition to the generic healing properties of Agate, specific colors and types have additional attributes: