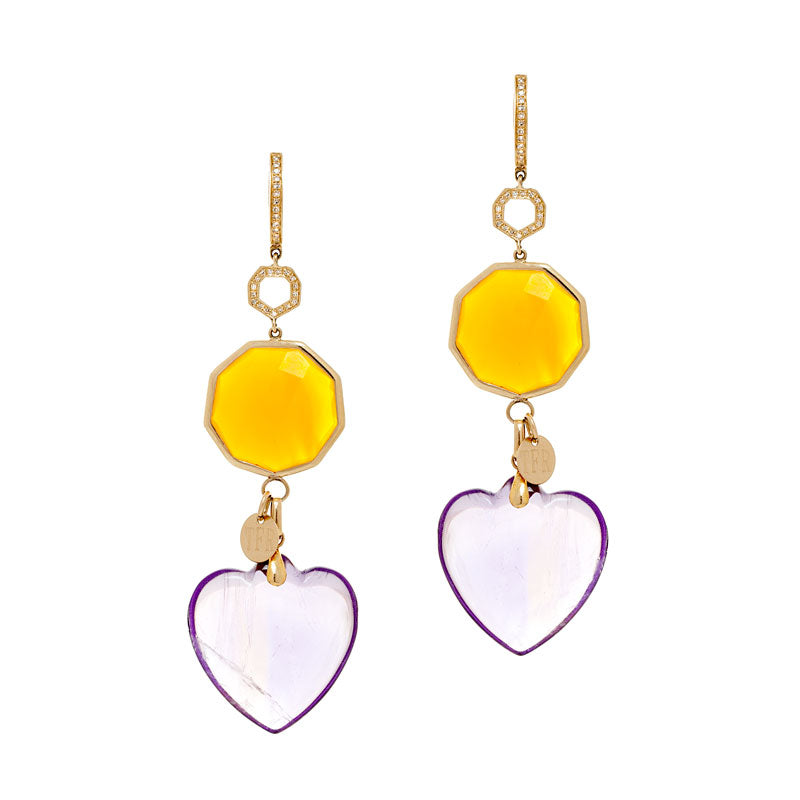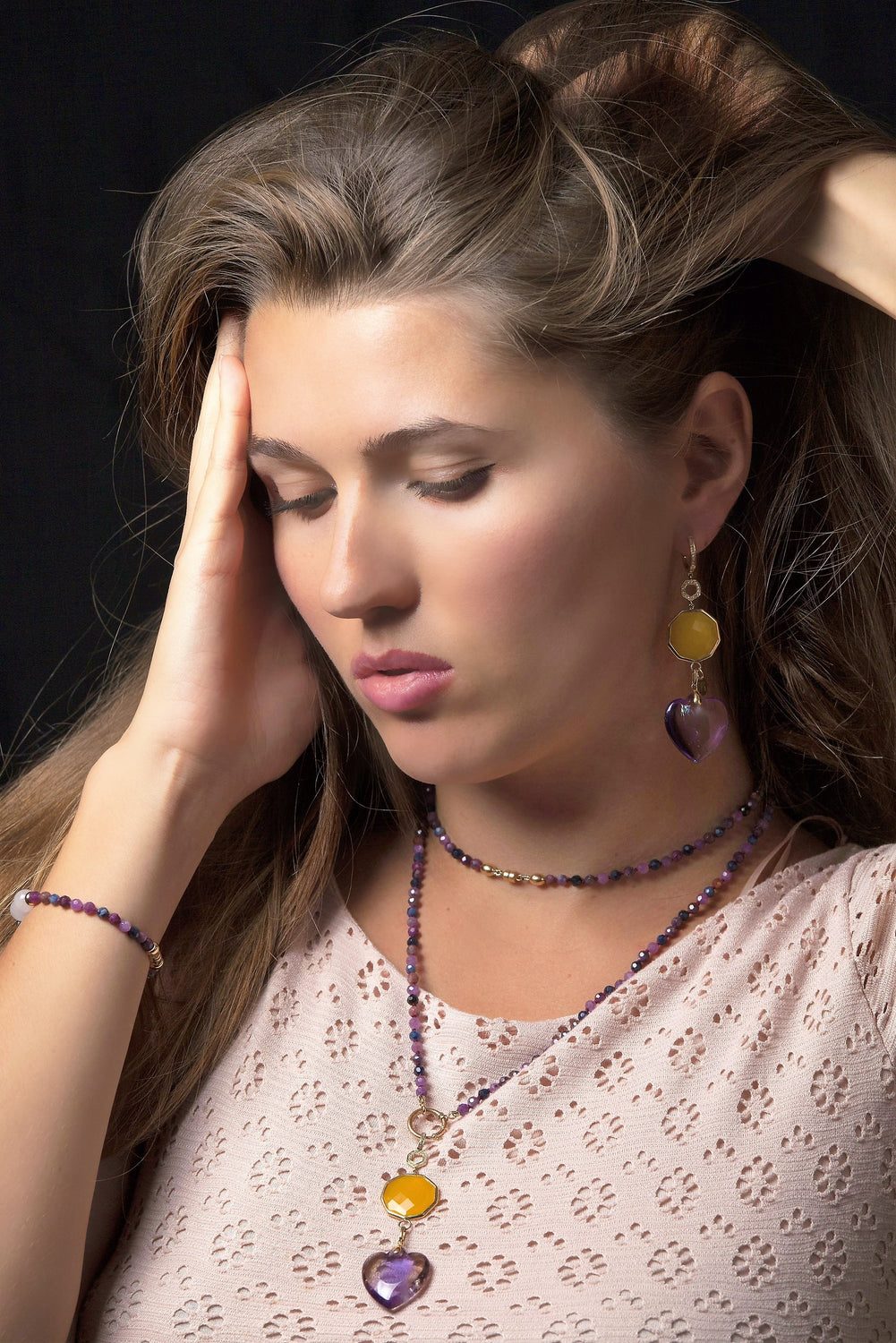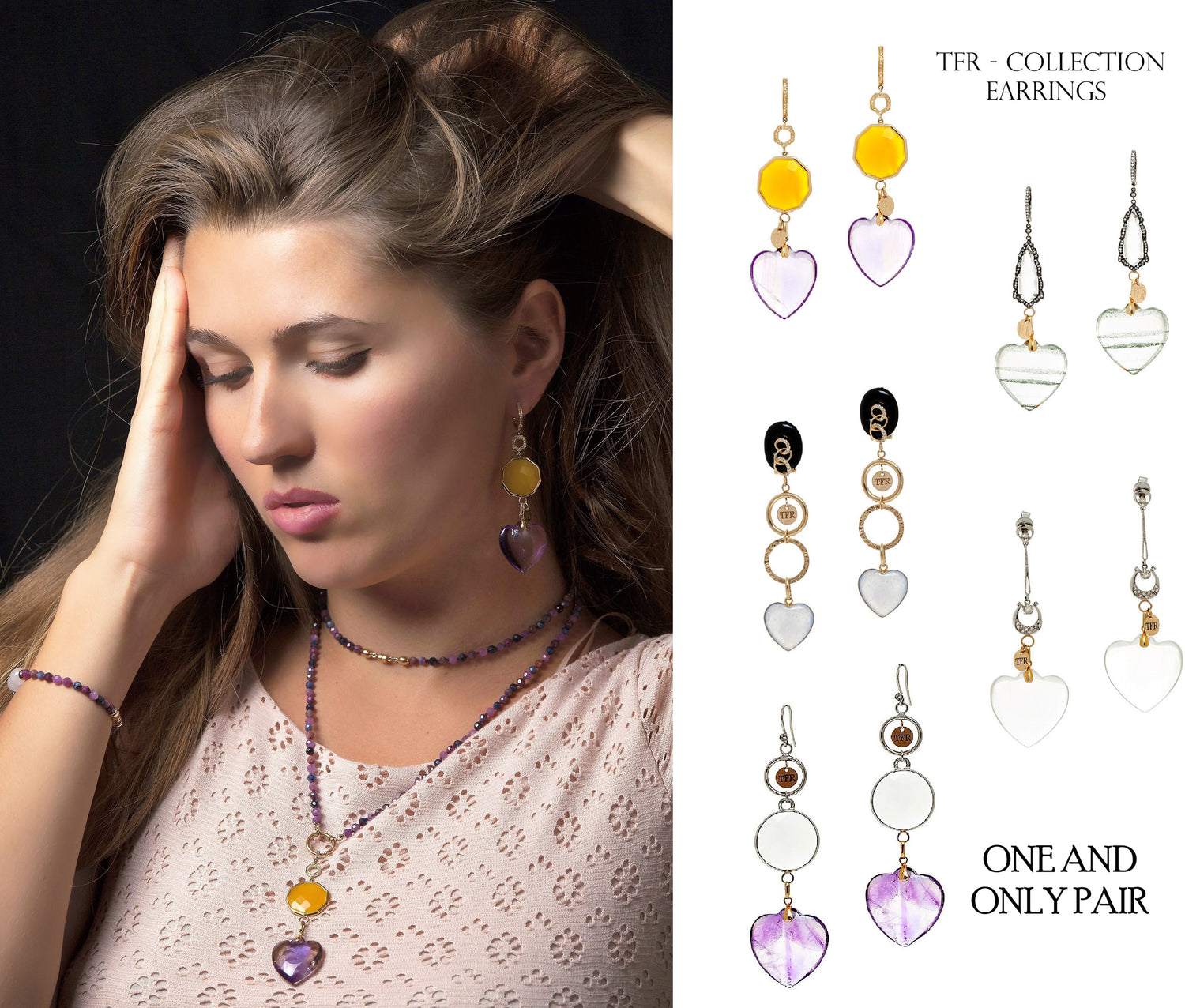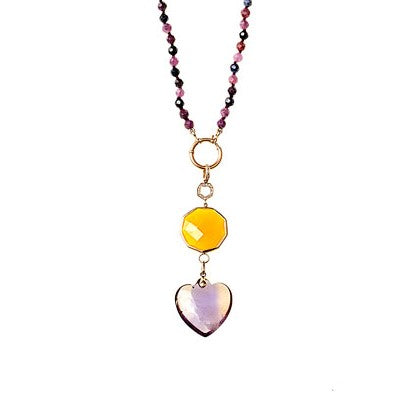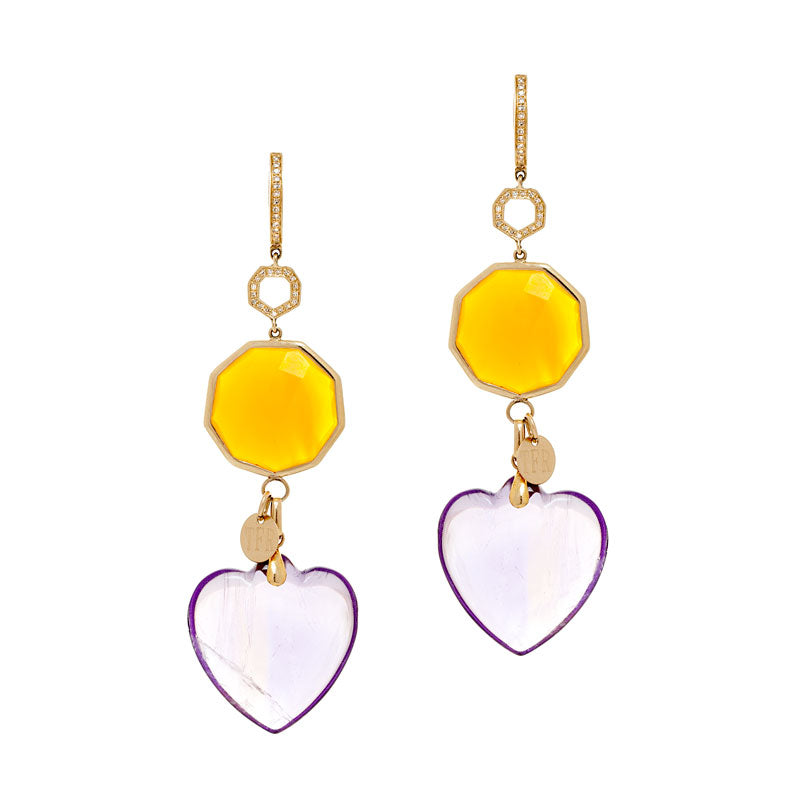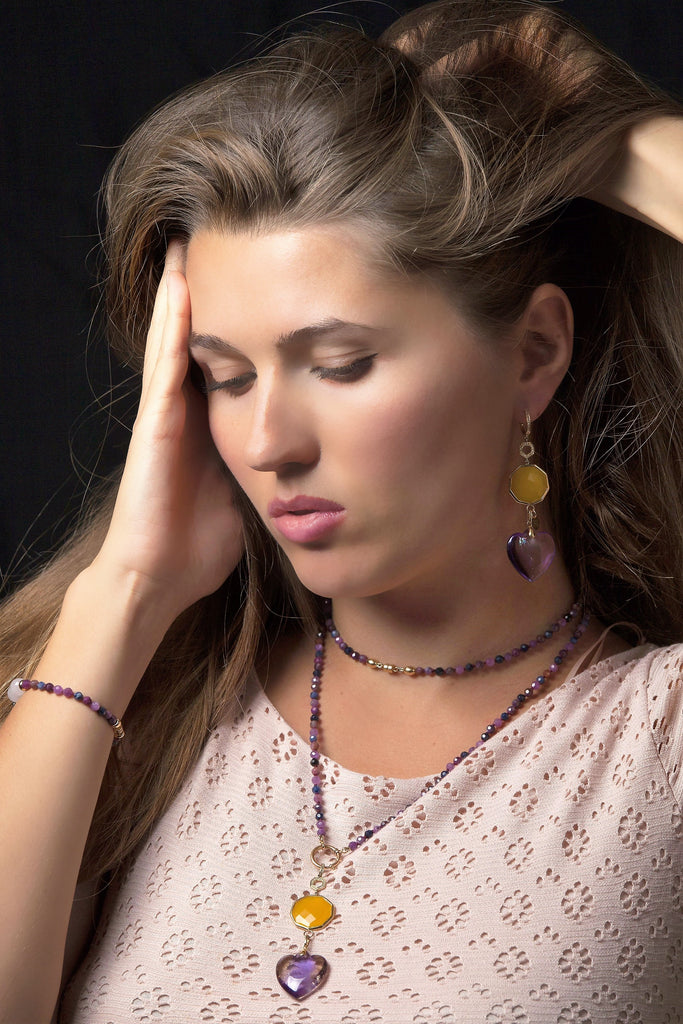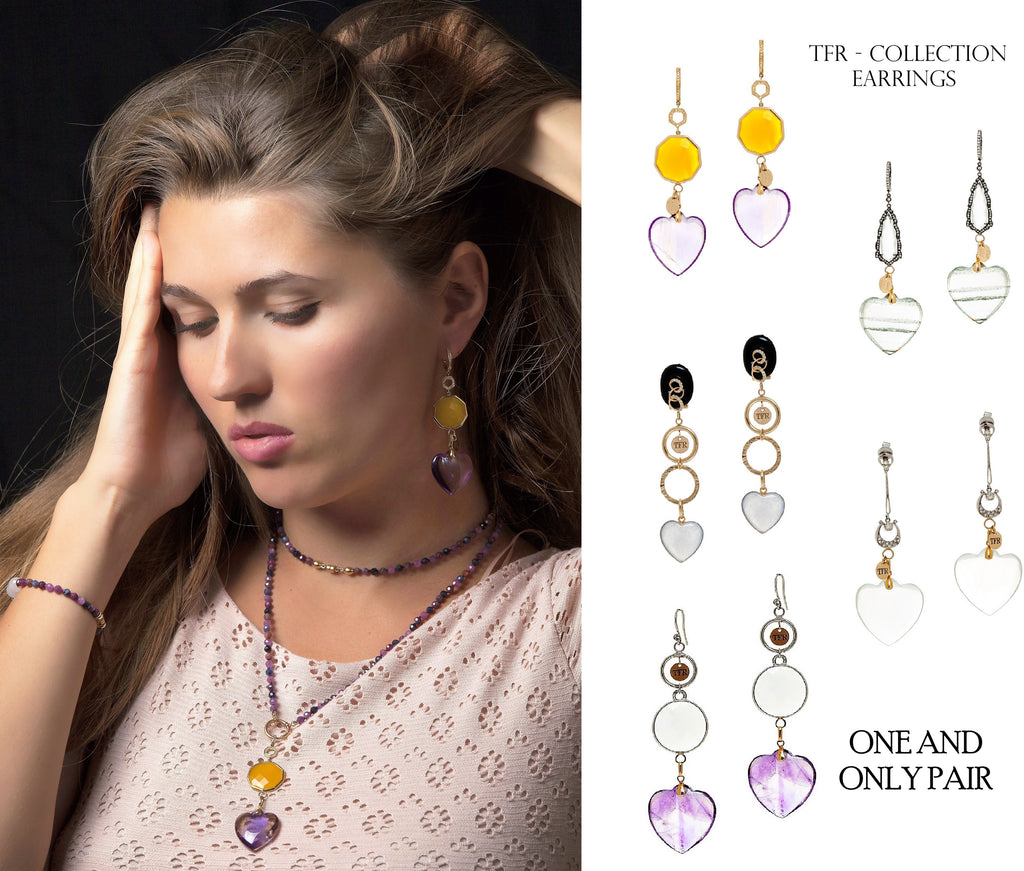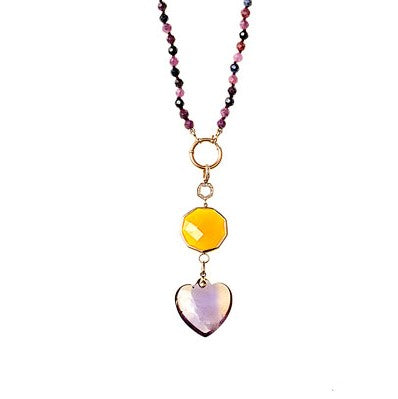 On Sale
TFR GEM AND DIAMOND - COLLECTABLE EARRINGS
This earrings and pendant made ONLY ONE masterpiece, with no Duplicates !
Exclusive Unique Art Jewelry Collection
Collection "Happy heart" Set:
1. Earrings
2. Pendant & Necklace 
Comes with 3 (Three) 14K Yellow Gold Taneim Star "Dangliers"
Each Taneim Star is Numbered and provided with Special ID Register Card 
Art 165 "Energy tonic"
This earrings is powerful "Energy tonic" beautiful combination of colors and gemstones, and not only that, there is something about special connection between particularly gemstones. Purple Ametrine has a shadow of yellow. This gemstones like two bright souls finally met!
Natural gems: (2) Yellow Agate Approximately 10.00 CT  , (2) Ametrine, Approximately 20 Ct
Diamond (56)- .24ct
Metal: yellow gold 14K

Earrings length and weight: 8.1cm, 21gr